Tutu Cute!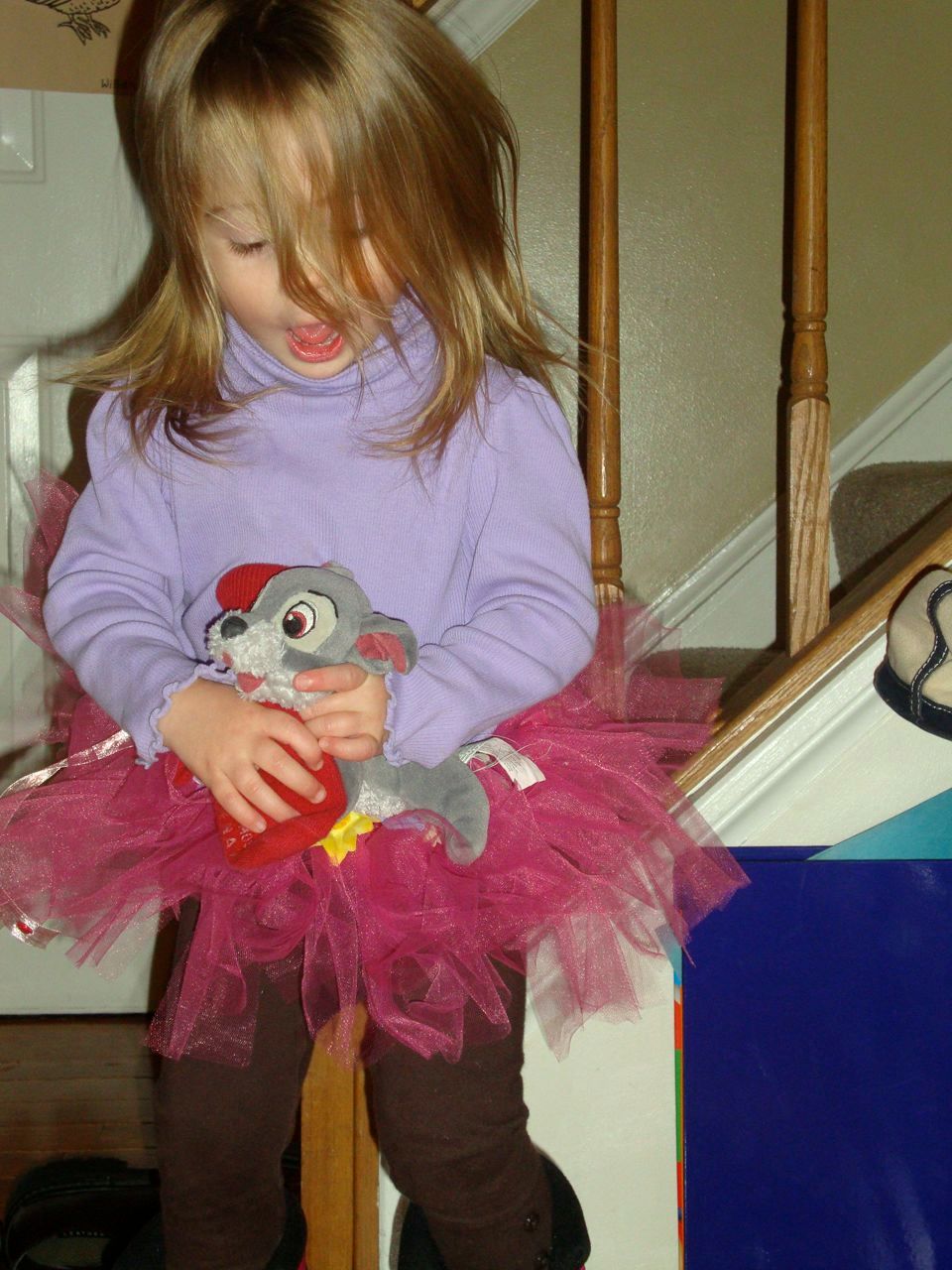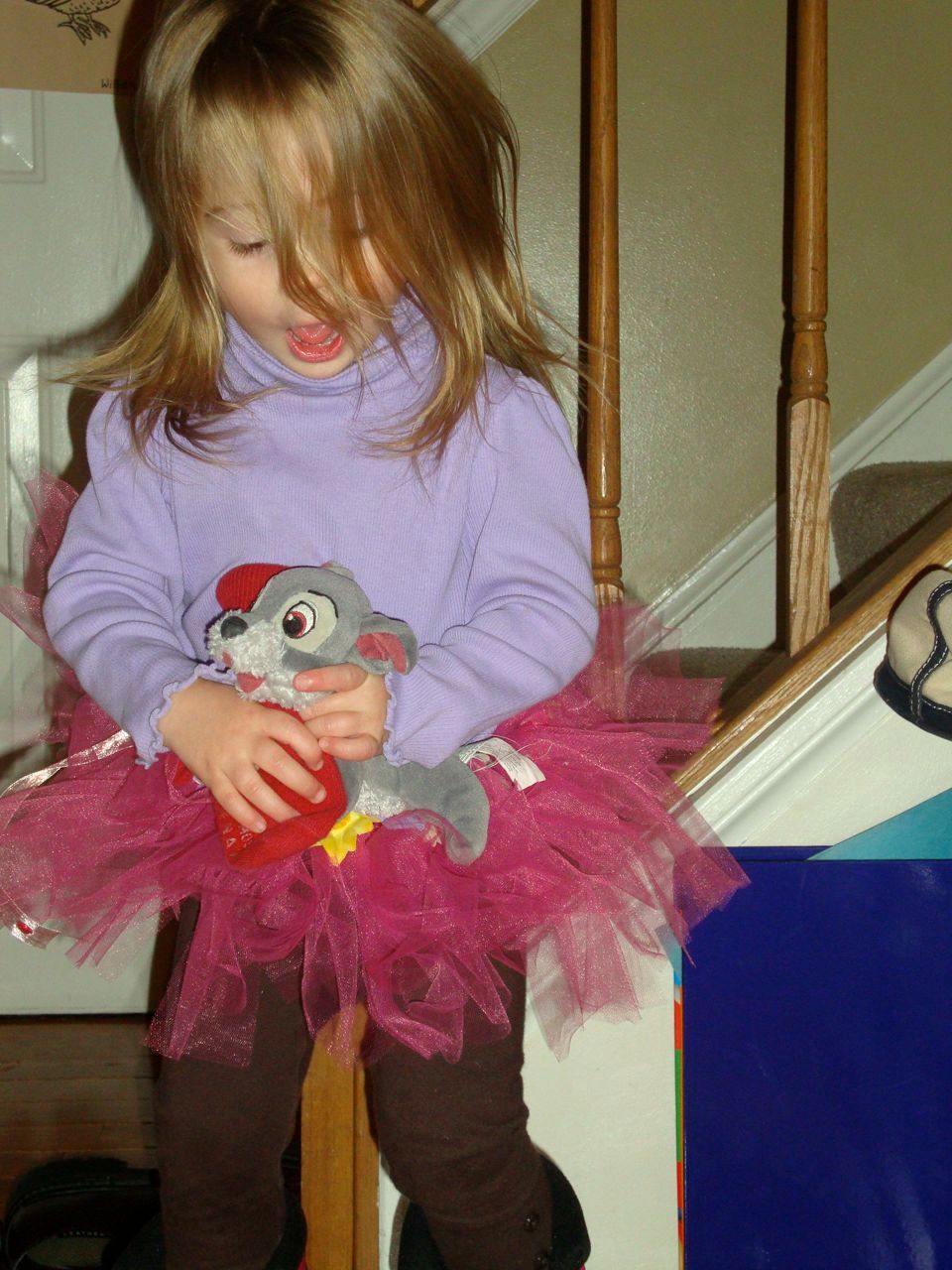 I've been having fun making my little tutus for friends and family.  I sent one to the kids' cousin and when I called to wish her a happy birthday her father told me that she loved it and wanted to wear it right away.  That made me grin. I love when my friends and family like the gifts that I made for them. I enjoy making them and it's so nice when it's well received.
I decided to try to make another version of the tutu I had made for our little cousin. This one is a present for a friend's little girl. As you can see, Bug is my model once again. This is her in mid-jump. Unfortunately, her little puppy is in the way and you can't see the embellishments I've put around the waist.
The kids are getting a kick out of seeing all the ribbon, jewels, and flowers I am using for these projects. They love being my models throughout the various stages. Though at this point I think it's getting harder for Bug to be the model. When she found out that this one wasn't for her either she kept asking, "Where mine? Where mine?"  I might have to make the rest when she is sleeping.  I realize that I have less than a week to complete all the ones I want to do, but I think I'll be able to do it. In reality, I think I'm (amazingly!) done with all my Christmas shopping. I just need to wrap the gifts and stick them under the tree. The ones I have to make will take some time, but I'm enjoying every moment of it. At this point I can't sit still in front of the tv without having some craft project in my hand whether it's crocheting, making tutus, creating calendars, or whatever else I have in mind to do.
I pray that this last week of Advent is a peaceful one for all of you.  Merry Christmas.