Sane(r) Saturday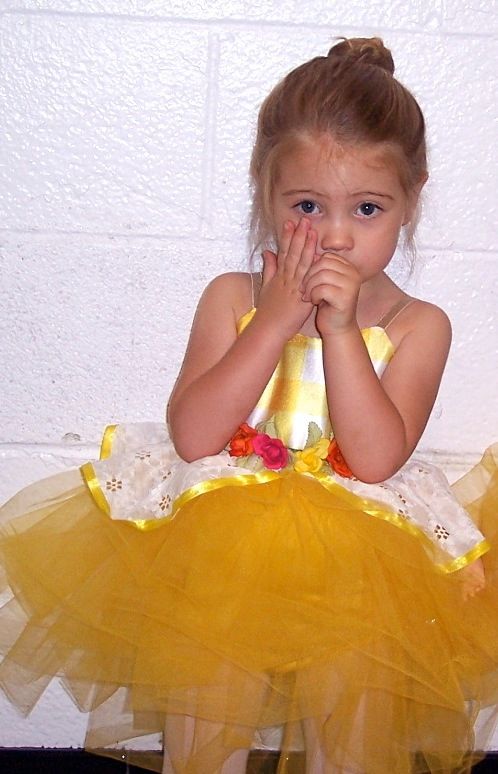 So I told you about my frenzied Friday a couple of weeks ago. I have to follow up and say that the next day was better.  It was still busy, but Hubby and I had found our rhythm and did a better juggling act.
The morning started off with Hubby, Boogie, and Buggy going to the Church for the monthly church cleaning. Mr. Bananas and I met them a little later. I picked up where Hubby left off. He took Boogie to his last t-ball game and I stayed at the church with Buggy and Mr. B. Afterwards the littles and I went to the t-ball field. We missed the game, but still met Hubby and Boogs.  Hubby took the boys home and I stayed back a few minutes with Bug to chat with some friends. She and I headed home and I got her ready for her recital by curling her hair.
We made it to the recital and for a two year old, I thought she did pretty well. I was able to get her dressed and ready to go. I did not have to walk her on stage, instead she followed directions and did what she was supposed to do.  Poor thing was exhausted and I caught her yawning through her tap piece.  But she looked beautiful and did a great job. The only snafu of the day was that I forgot my camera. Fortunately, my next door neighbor was at the recital because her girls were also performing. She graciously took pictures for me and sent them to me. Whew! Crisis averted.
We came home and indulged in Greek food for dinner and my parents came over to spend some time with the kids. While the day was incredibly busy and we were on the move constantly, juggling was a lot easier.  It could be that I had fallen asleep at 8:30 the night before. Maybe it was because my husband was available to give me a hand. Or maybe the kids were just more compliant. For whatever reason, it was pretty much smooth sailing, despite forgetting my camera for the recital.
Since then t-ball and dance have finished for the season. I'm taking a breather until Boogs starts swim team tomorrow and then off we go again!