Mr. Bananas Turns 2!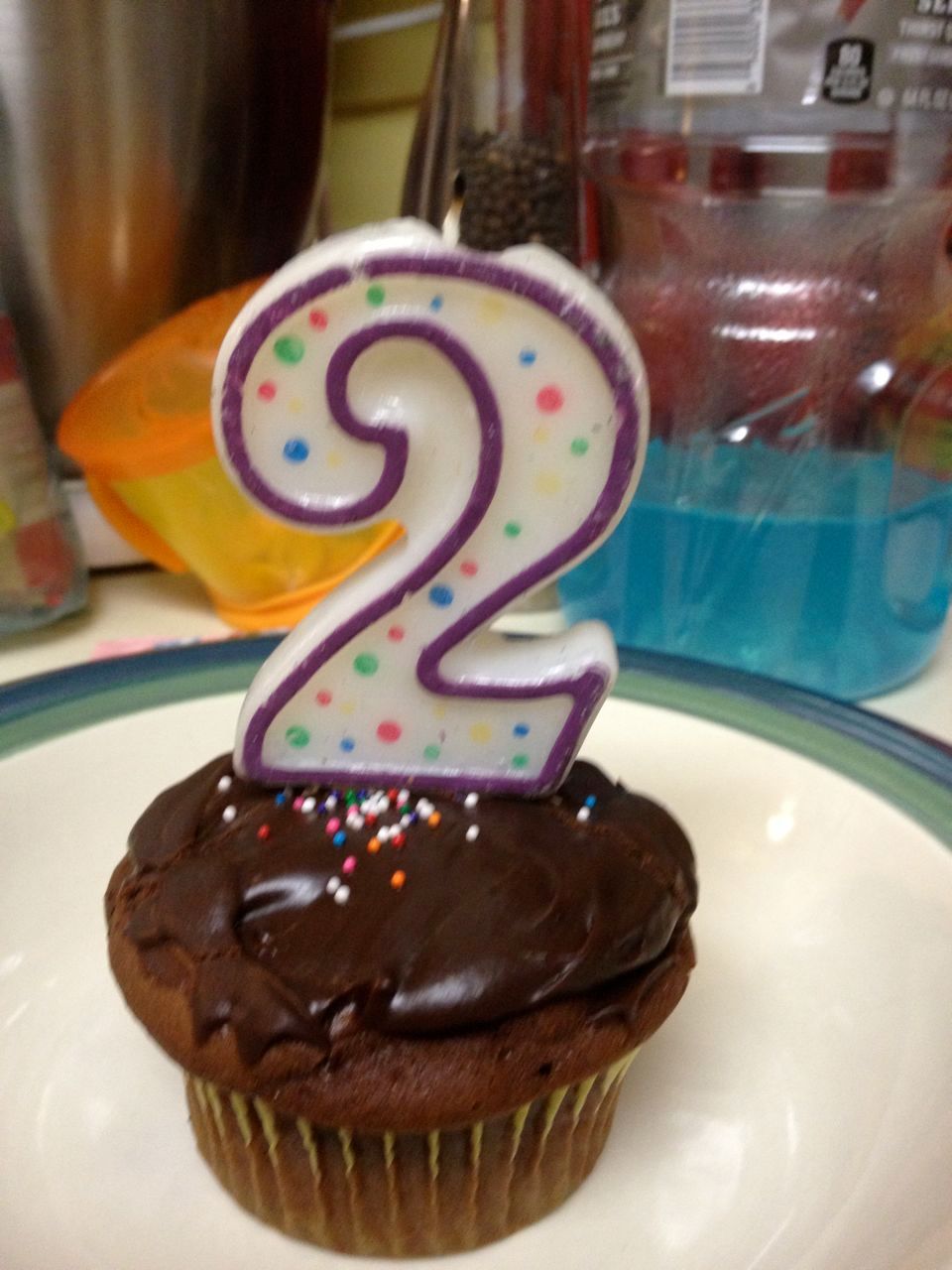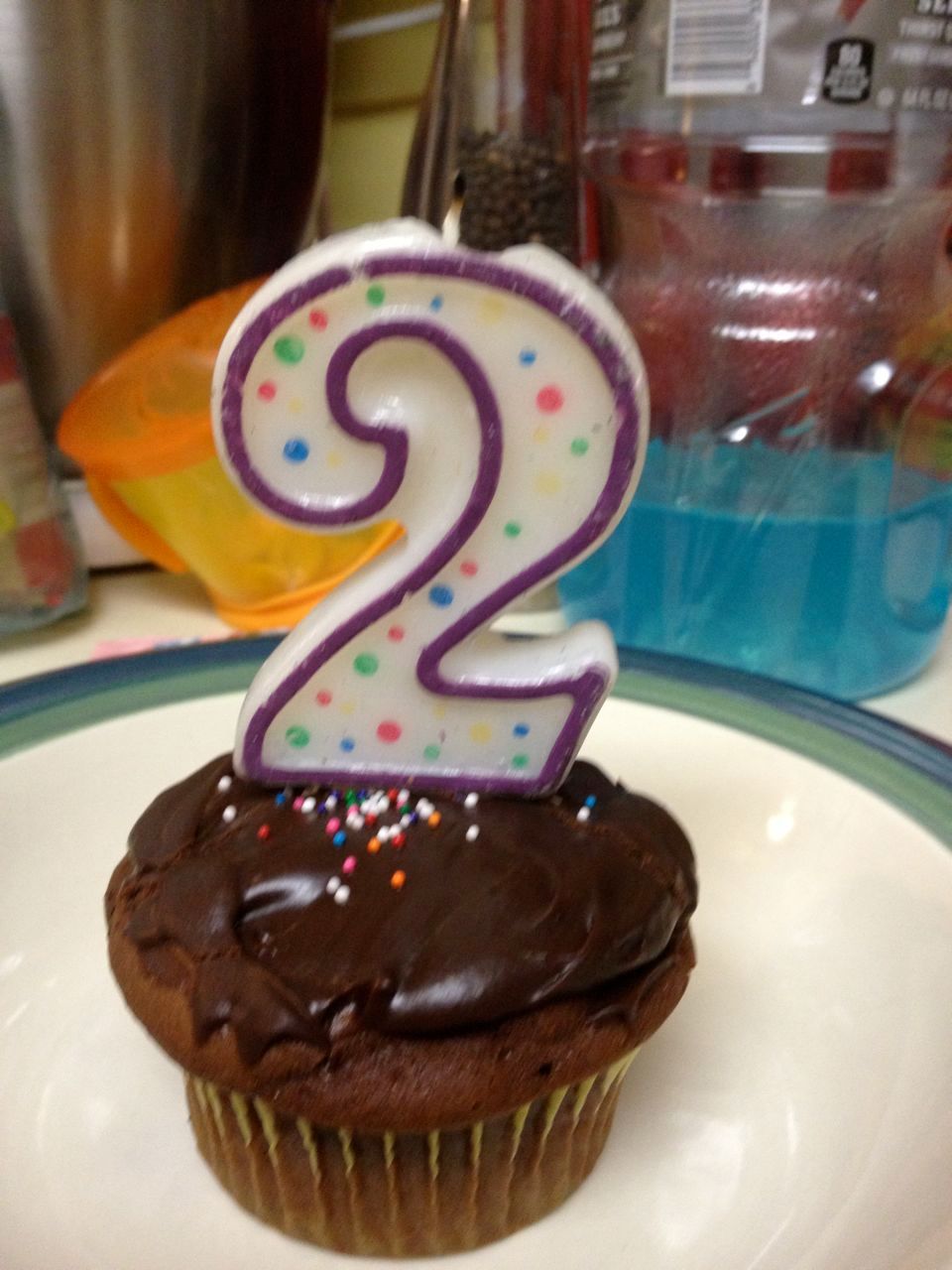 My sweet baby turned two the day before Valentine's Day. When did he get so big? Where did the time go?  I remember praying every day that he was in my womb that he would make it to full-term after learning the possibility he might not.  God blessed us with a spunky, cheerful, loving little boy full of mischief and love.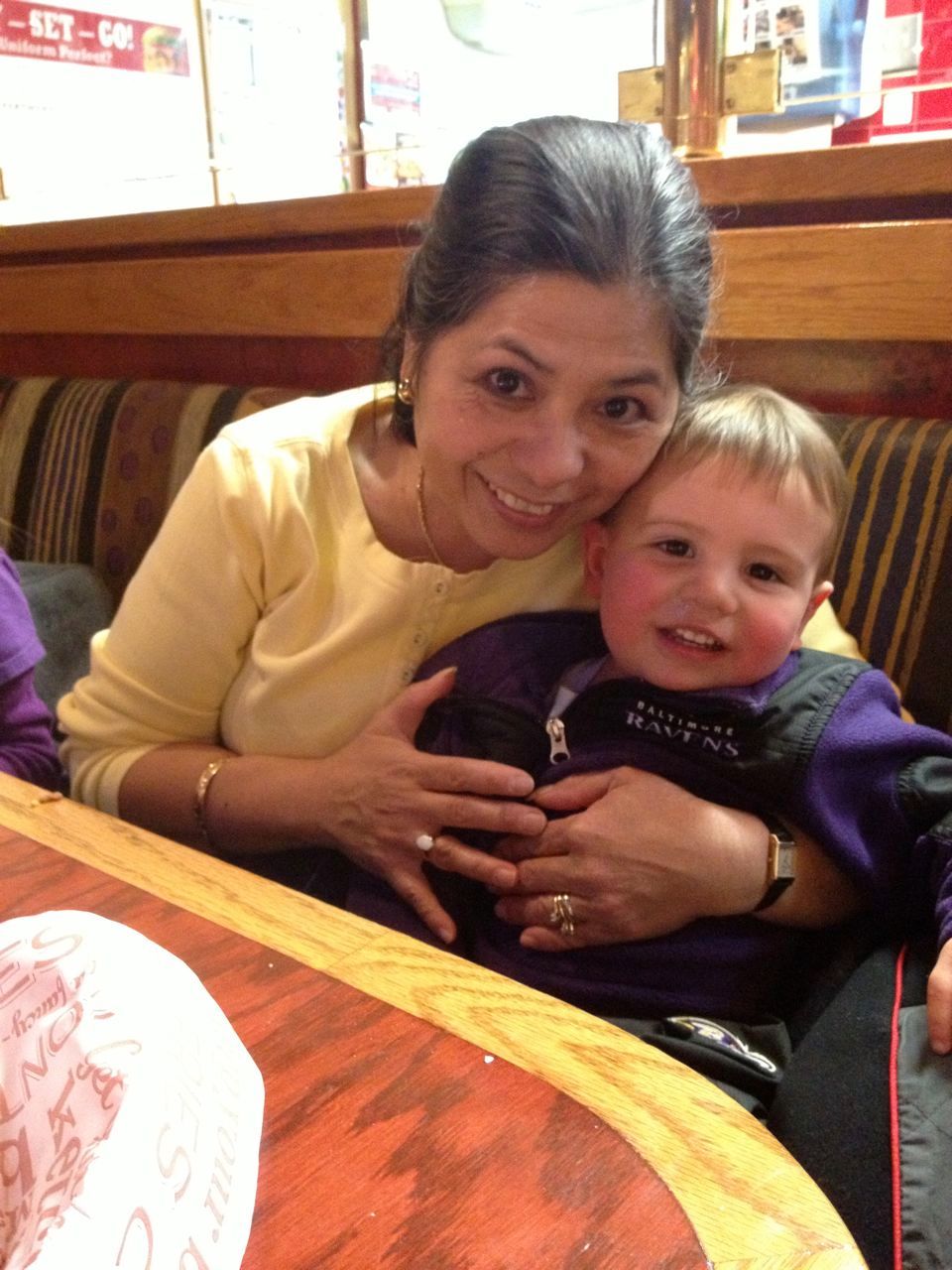 This year my sweet boy's birthday fell on Ash Wednesday. As Catholics, we fast on Ash Wednesday and that did not seem like a fun way to celebrate a growing boy turning two, so we celebrated the as a family the night before by going to our favorite family restaurant. We celebrated with a yummy dinner and dessert and then playing the racing arcade game.  On Ash Wednesday, we little the big guy open his presents. I woke him up by singing "Happy Birthday" and he sang "Happy You, Happy You."  His Godparents and his cousins called him to sing "Happy Birthday" to him and I wish they could have seen the giant smile on his face when they started to sing. He felt so special. Even at two, he could understand that he was special and he was loved.
The weekend before his big day, we had our dearest friends come over. It wasn't really a party, just a fun playdate with friends we do not get to see very often. I made dinner and dessert and the kids played and played. It was relaxing and a lot of fun. I wasn't originally going to do a "party" for Mr. Bananas as we had a big family party celebrating all of the winter birthdays in January.  That was his party. We had gone to a nature center and learned about different animals.  Mr. Bananas spent most of the presentation sitting in his cousin M's lap. He enjoyed it, though Boogie, who was also being celebrated LOVED it! It was really just the thing for him.  However, my friend J. suggested that we still celebrate and that they come over. It really was just the thing. Low key, fun, and celebrating our two year old.
I brought him to his two year old appointment yesterday. He is in the 10th% for height, and the 8th% for weight (25.9 lbs).  He is developing just fine and he showed off jumping around like a frog and saying "ribbit" for her.
I feel so very blessed to have Mr. Bananas in our lives. He brings another dimension to the family dynamic and I can't imagine our family without him. I am impressed with his ability to keep the beat when listening to songs on the radio. He will often break out into song in the middle of playing. He loves to dance, sing, and play with his siblings. His favorite toys are cars especially any of the Disney Cars from the movies.  I will often find him sitting in a room with a book on his lap absorbing all the pictures and "reading." He loves when we read to him and will sit through an entire story.  He likes to color and prefers markers and does not like being "downgraded" to crayons. But after seeing how many things  that he has colored/decorated such as puzzles, doors, his siblings' work, it is a good move to have him stick to crayons.  He loves where we go to the gym because it is next to an airstrip and he can watch the planes take off. He likes to run, chase, and play. His favorite animal to sign is lion.  His vocabulary is developing, but we still stick to one word instead of 2-3 word sentences. But his aural is amazing and he understands everything.  The most memorable sentence is when he ran up to me on 12/12/12 before his bath and yelled, "Love ya!" and then ran away for his bath. Just amazing and awesome.
"Happy to You, Happy to You" we love you big boy! You are so big! You make our lives better.
xoxo,
Mommy