The Most Important Day of the Year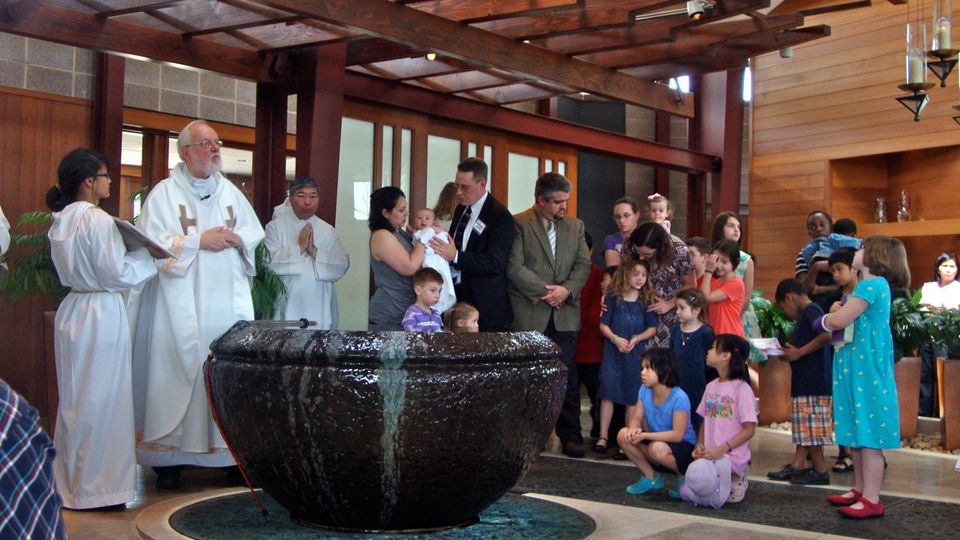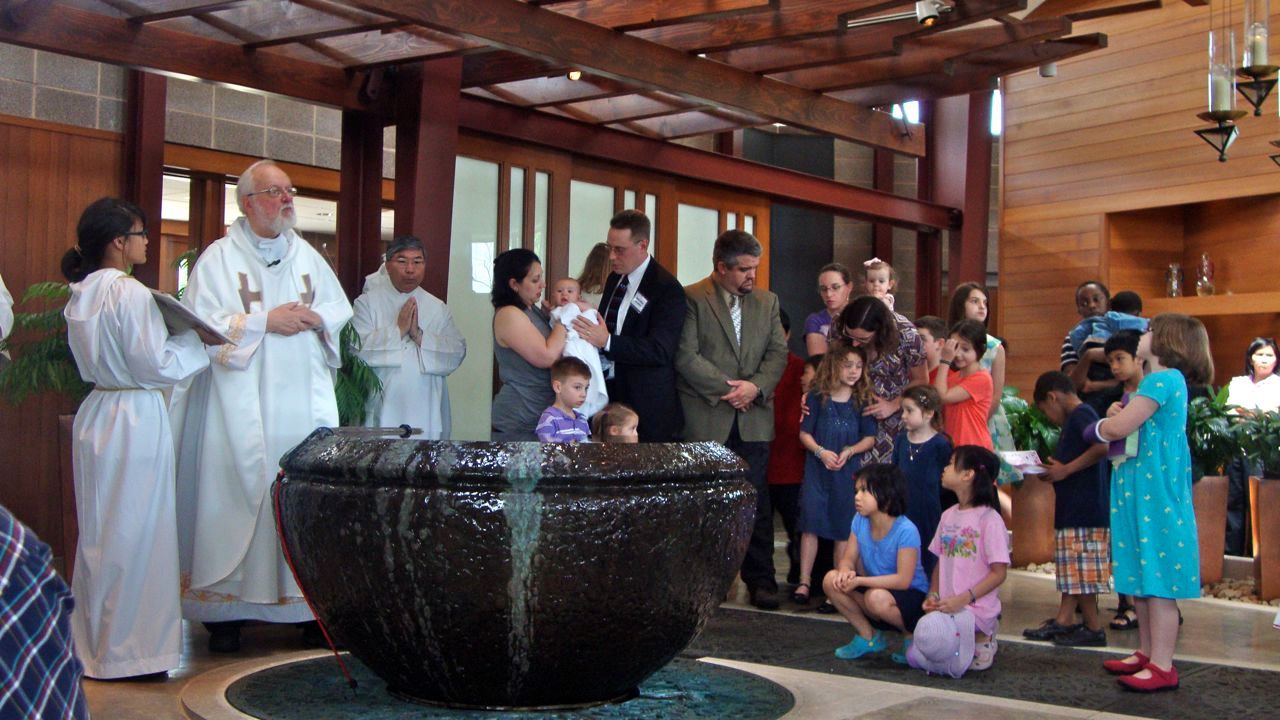 "Mommy, tomorrow is the most important day of the year," my 5 year old told me on Saturday night as Hubby and I were moving around the house cleaning and preparing for Sunday. "Why's that, Honey?" I asked distractedly as I continued to work on whatever chore had been on my list. "Because tomorrow is when Mr. Bananas will be baptized and become a Christian." Wow, isn't that enough to make you stop what you are doing and fully comprehend what Boogie just said?
I did just that. I stopped and I listened and we talked about the importance of Sunday's big event.  We had been planing Mr. Bananas' (aka known as Bam Bam...but Mr. Bananas is what I've been calling him) baptism for some time. Our faith doesn't perform baptisms during the Lenten season, so we waited until after Lent and after our nephew's first communion to celebrate Mr. Bananas baptism.
I was a little bit in awe that my five year old understood how important this step was in our faith. It is more than a party and a step in our faith. It is a time that Hubby and I promise to raise our children in the faith and to promise to be his first teachers and to guide him on his path.  We chose Hubby's sister L. and her husband J. to become Mr. Bananas' godparents. L. was there when Mr. B. entered the world now she and her husband will be there to guide him through life.  I was touched that Boogs seemed to understand how important this day is to us and that it was more than the party we would have back at the house.  Truth be told I told Hubby that I was more nervous about the Mass than I was about having the house ready when we got home.
It was Memorial Day weekend and while many of our friends could not make it to the celebration, I was touched by the promises of prayer that would be said for Mr. Bananas on Sunday. I was also touched by those who were able to celebrate with us in person. Many coming from at least an hour away or further (thanks, C! I think you came from the greatest distance).  All of my husband's siblings joined us and Mr. Bananas was supported by his aunts and uncles and all 16 of his cousins.  My parents joined us too.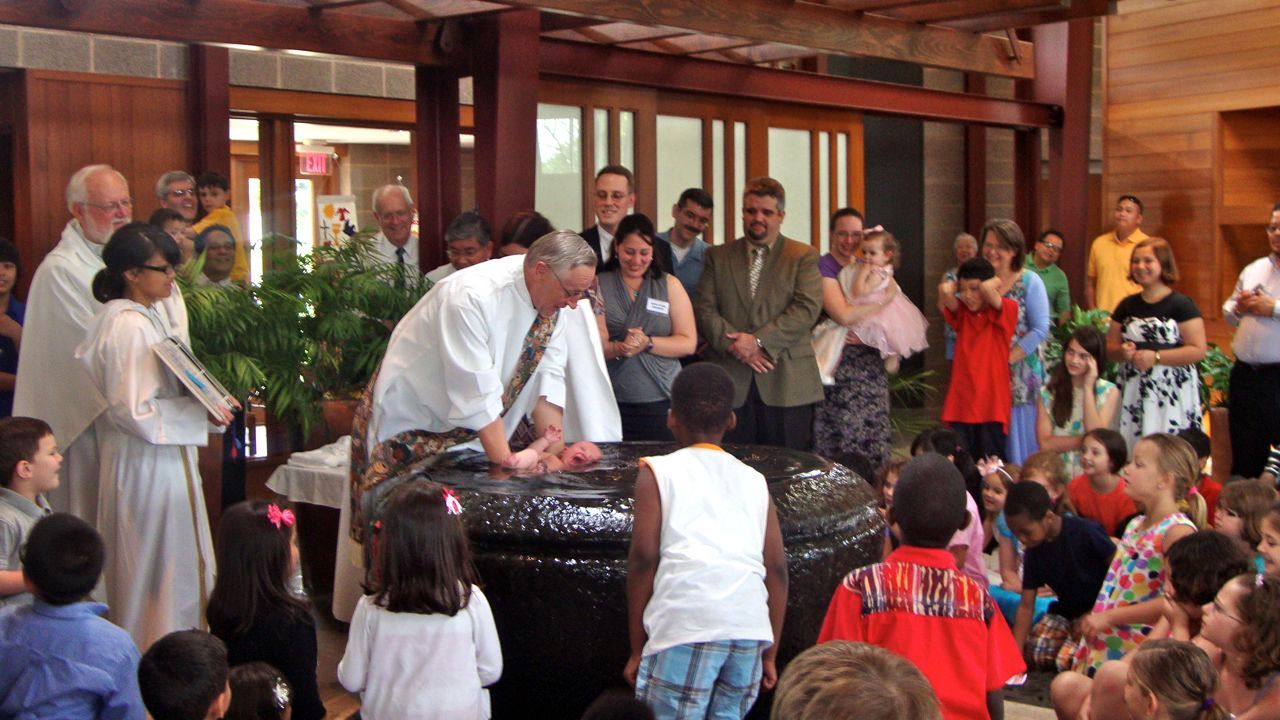 My father-in-law being a deacon in the Catholic Church, was able to perform the baptism. He has now baptized all 19 of his grandchildren. What an honor and blessing to have Deacon Grandpa perform this sacrament.  During the introductions we are asked what we ask of God and of the Church for our son.  At this time, my dear Husband choked up and I could see the intense emotion that he held for this important time in our son's life. My father-in-law was quite emotional too and it was so beautiful to see their emotions plainly on this day. Both my husband and his father can be on the reserved side. To see their emotions, is to know how greatly they held this day in their hearts.
After the baptism we were able to come home and celebrate with our family and friends. What a beautiful day and what an honor it was to celebrate this important event with those we love. Thank you!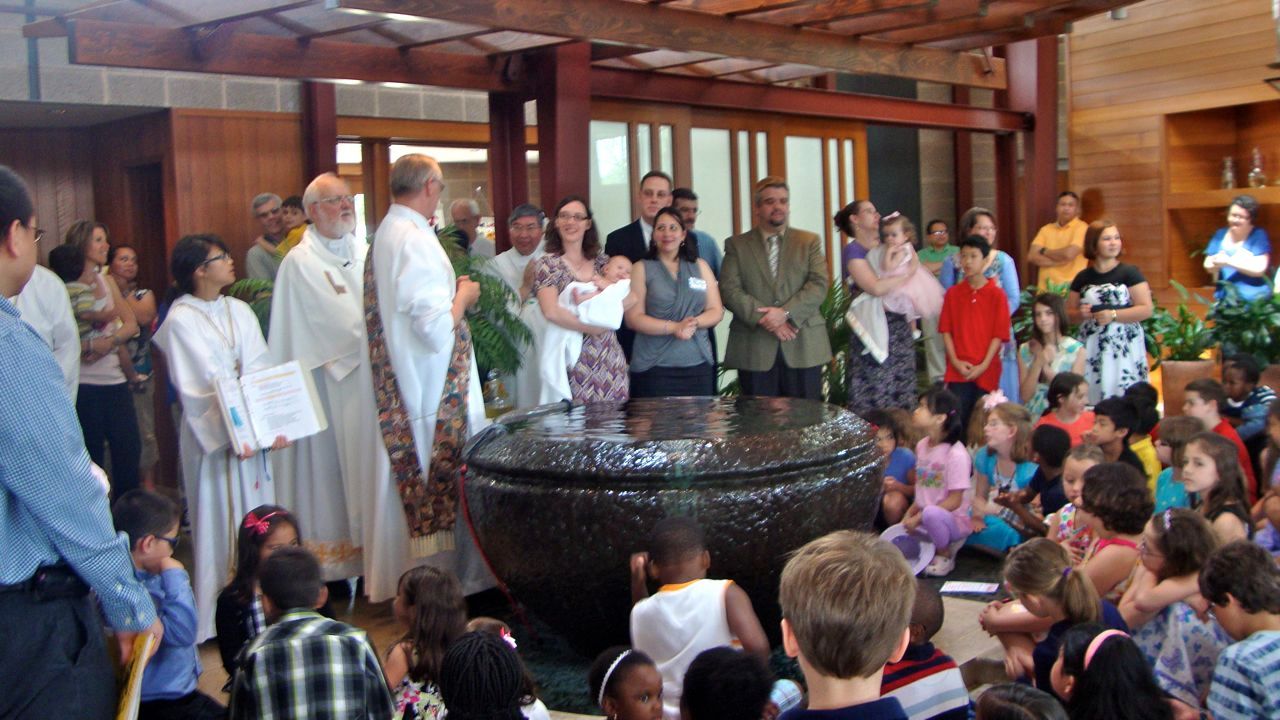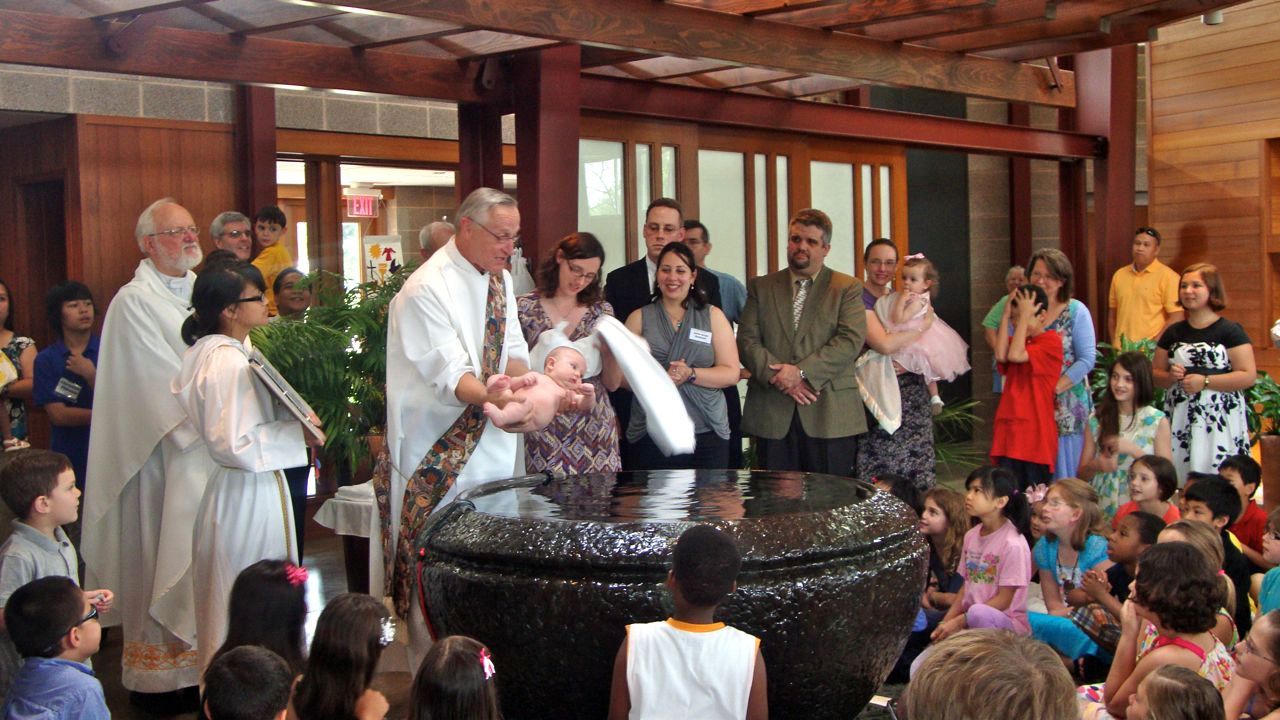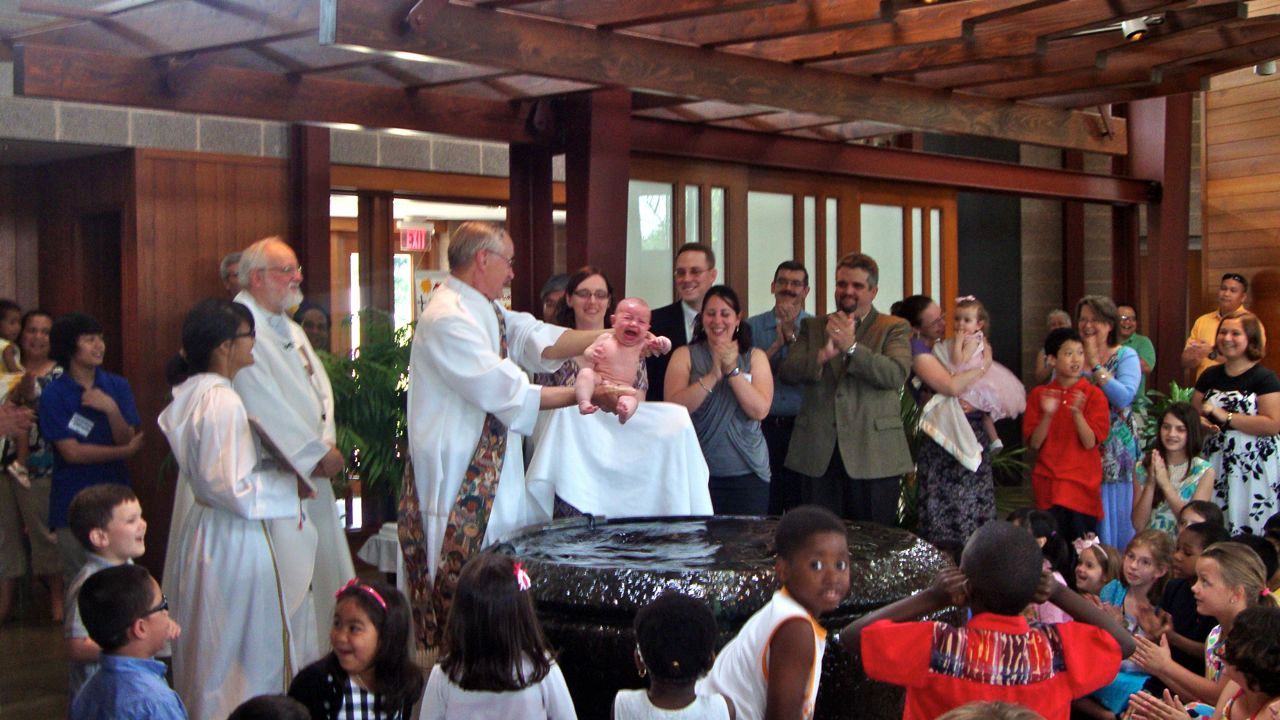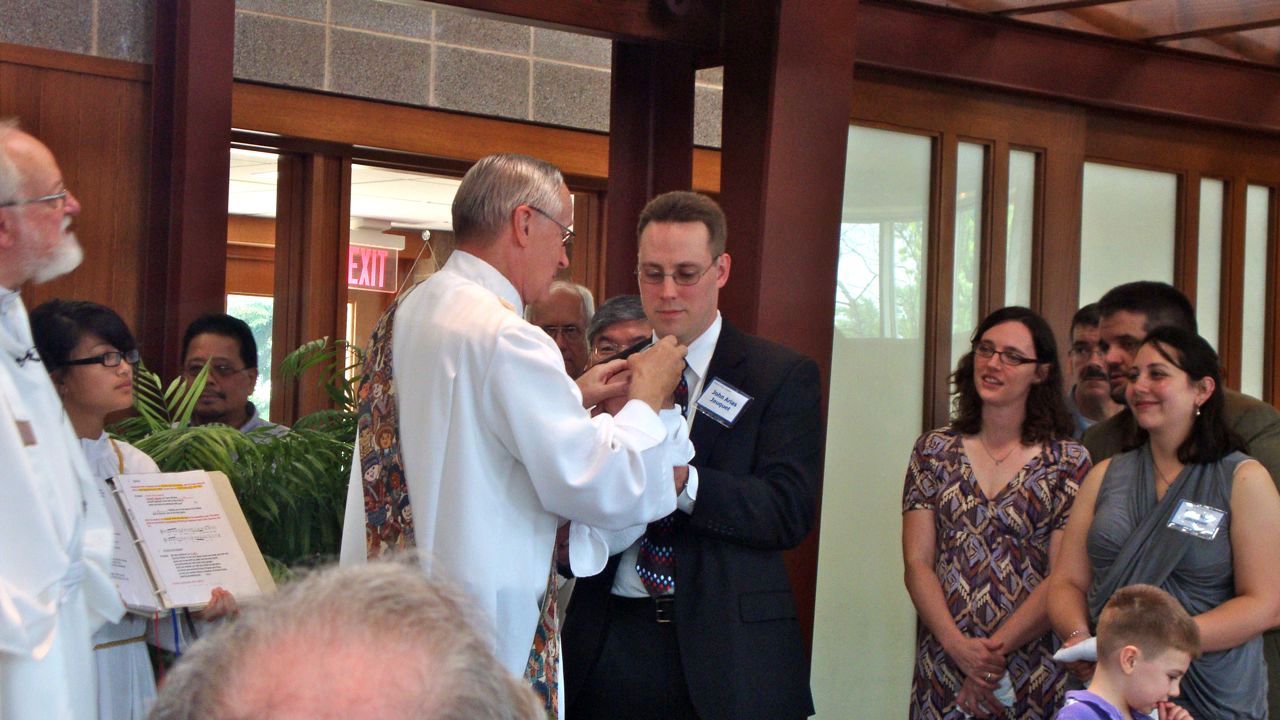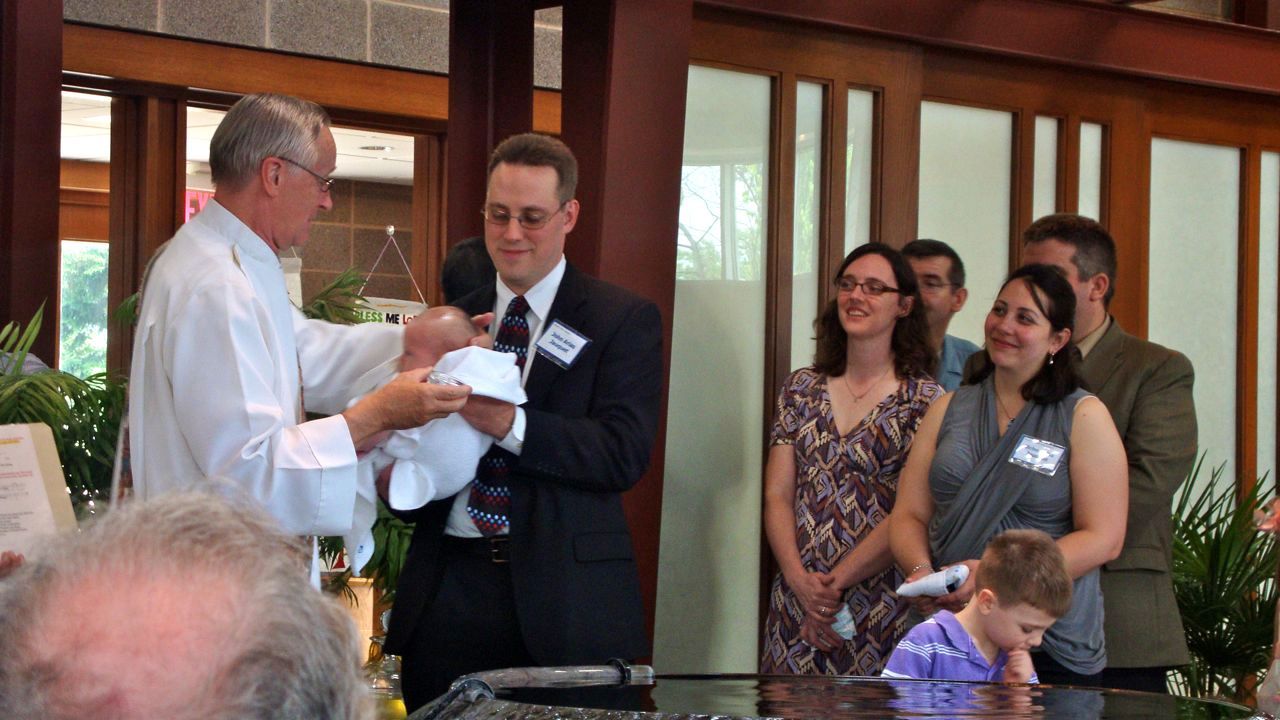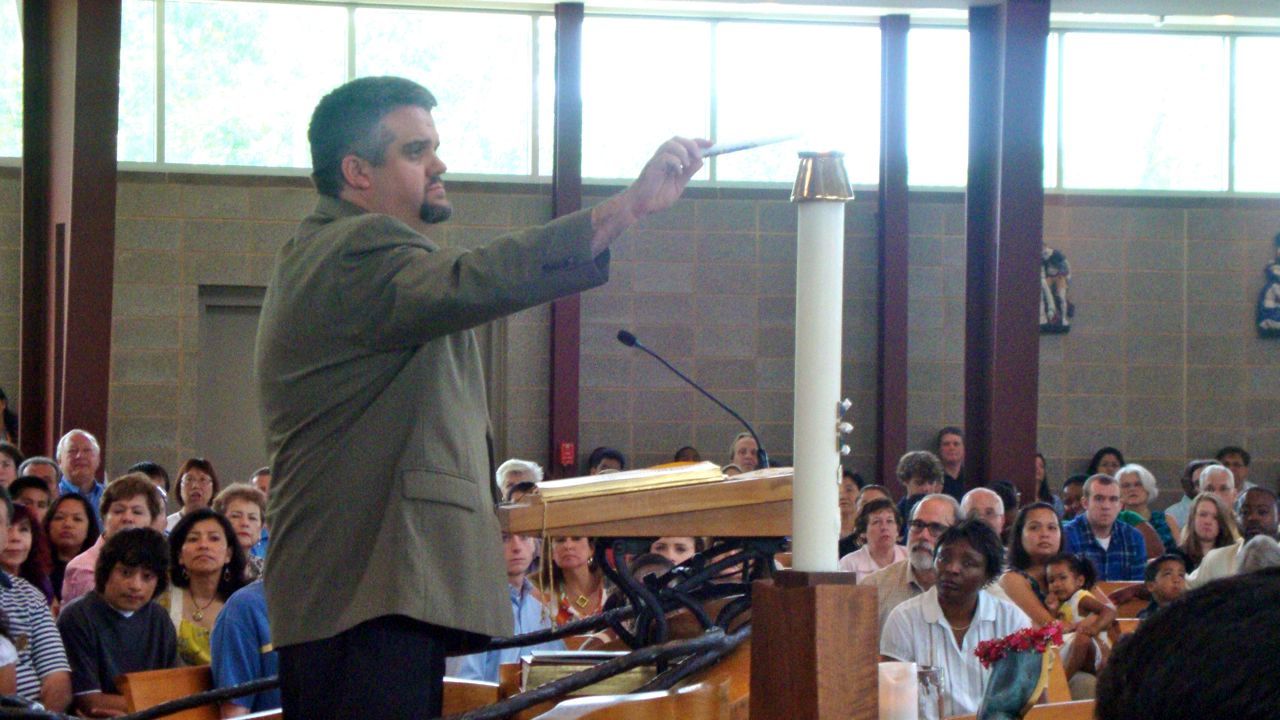 Welcome to your faith, Mr. Bananas. We promise to guide you and to be there for you as you begin your journey. We love you!