Happy New Year!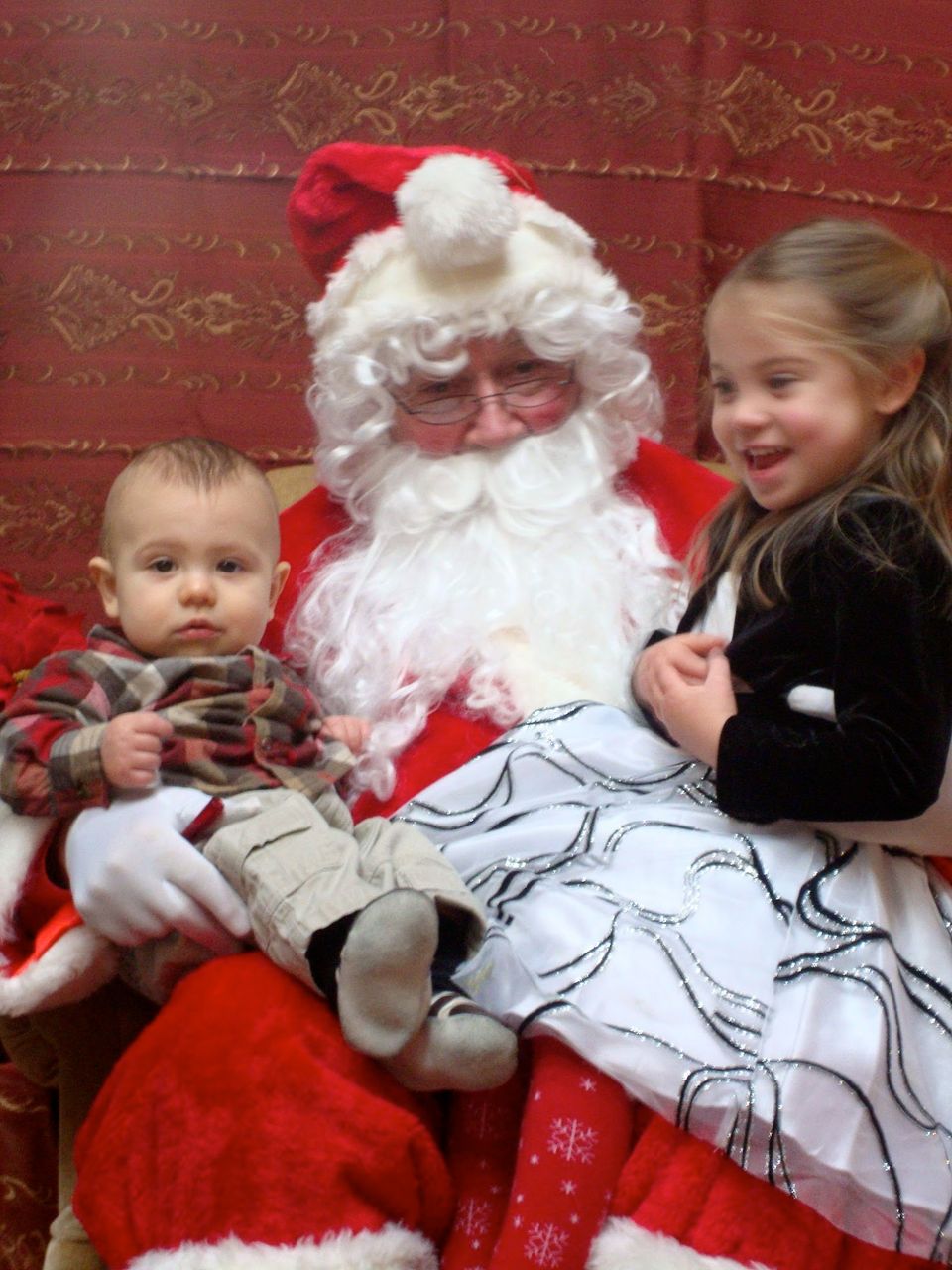 Gah, where has the time gone?!? I cannot believe that it is 2012 and that it has been almost a month since my last post!  I have so much to share and not enough time to post.  Ah, so be it. I will share what I can in the few minutes I have while the baby is napping and before I pickup the kindergartner.
Um, where to begin?  First off, Happy New Year!  It is officially 2012.  I try to take it slow every Advent to really appreciate and prepare for the celebration for our Savior's birth.  However, with a SAHM's demanding schedule, it is not always possible.  But we do what we can. One of the things that I really, really enjoy doing during Advent is putting up our Nativity sets. It is a nice reminder for us what we are really celebrating: the birth of our Lord and Savior.  I love that we keep our sets up through Ephiphany.  During Advent we also light a candle on our Advent wreath, adding a new candle each week until Christmas.  I love hearing the kids respond to our "Jesus is the Light of the World"as we light the candle with "Come Lord Jesus!"
I felt pretty good about how far ahead I was on my Christmas shopping. I wasn't stressed by that, but my to do kept getting longer and longer. I was missing my much needed workouts at the gym, running errands well into the evening, and feeling pretty exhausted.  My husband kept telling me to slow down, but I felt that I couldn't, which is so incredibly stupid.  There is no reason that I couldn't have taken the time to slow down, but once I'm in that mode, it's really hard for me to think rationally about what I think needs to be done. If I could articulate how I'll reorganize my thoughts and priorities, then that would be my New Year's Resolution.  But I can't so it will drive me crazy until then.
Christmas Eve finally made me feel that it was Christmas. Every year we go to my SIL's house where we are joined by all of my husband's siblings & their families,  his parents, and a few extended relatives. I love spending time with all of them and just sitting and enjoying good conversations and good food.  I love seeing the nieces and nephews open their gifts to one another.  I love what has become our annual tradition of a Yankee Gift exchange and laughing so hard tears stream down my face over some of the ridiculous gifts we throw into the mix.  In the past my immediate family has gone to the family Mass at my husband's childhood church where we listen to many of our nieces and nephews sing in the children's choir led by Hubby's eldest sister.  This year we celebrated Mass at our church with my Filipino relatives. A different experience, but one that I enjoyed.
As I do every year I watched A Christmas Story while Hubby and I wrapped gifts. We spent time together talking about the day and preparing for Christmas morning.  Christmas morning was pretty awesome and the expressions on my kids' faces was priceless. I have to hand it to my big kids, they wanted for an hour very patiently as they waited for their baby brother to wake up so that they could open presents together.
I'll stop here for now to post some pictures from Christmas. I'll add more because I still have to post about Mr. Bananas turning 10 months, kidisms from my silly kids, new year's resolutions, and pictures from our week together.
As we enter this new year I pray for God's blessings to cover you.  May this be a year of health, prosperity, and happiness.  May you be surprised by what you are able to do. May you grant kindness to others. May you always feel loved. Peace be with you as begin a new year!