Almost Wordless Wednesday--Cousins!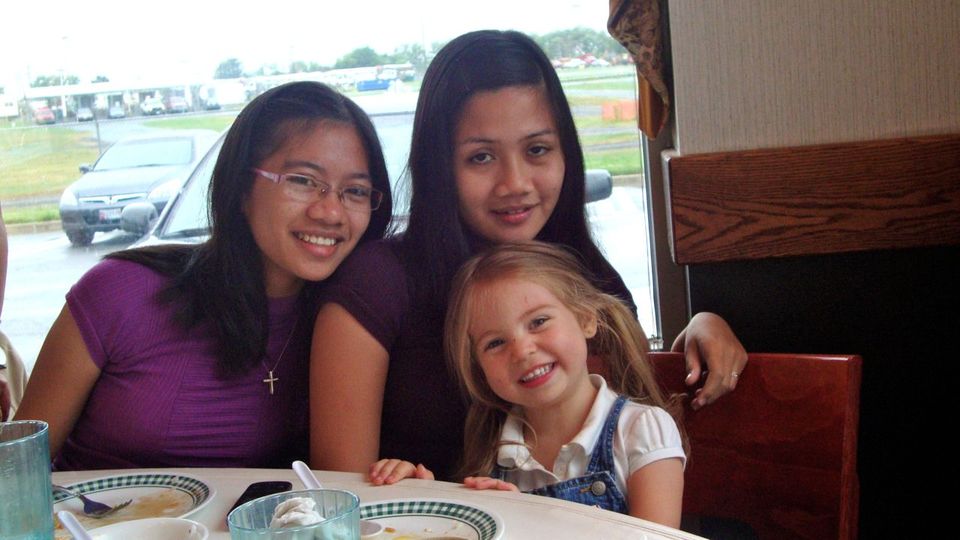 One of the cool things about having our Filipino relatives move near us is that my kids can get to know and spend time with cousins on my side of the family. My cousin S celebrated her 18th birthday on Sunday. We celebrated by going out to lunch and then an ice cream cake back at our house.
Here is a sweet picture of Bug with her Filipino cousins. I love this picture.