Almost Wordless Wednesday: Hello Friend!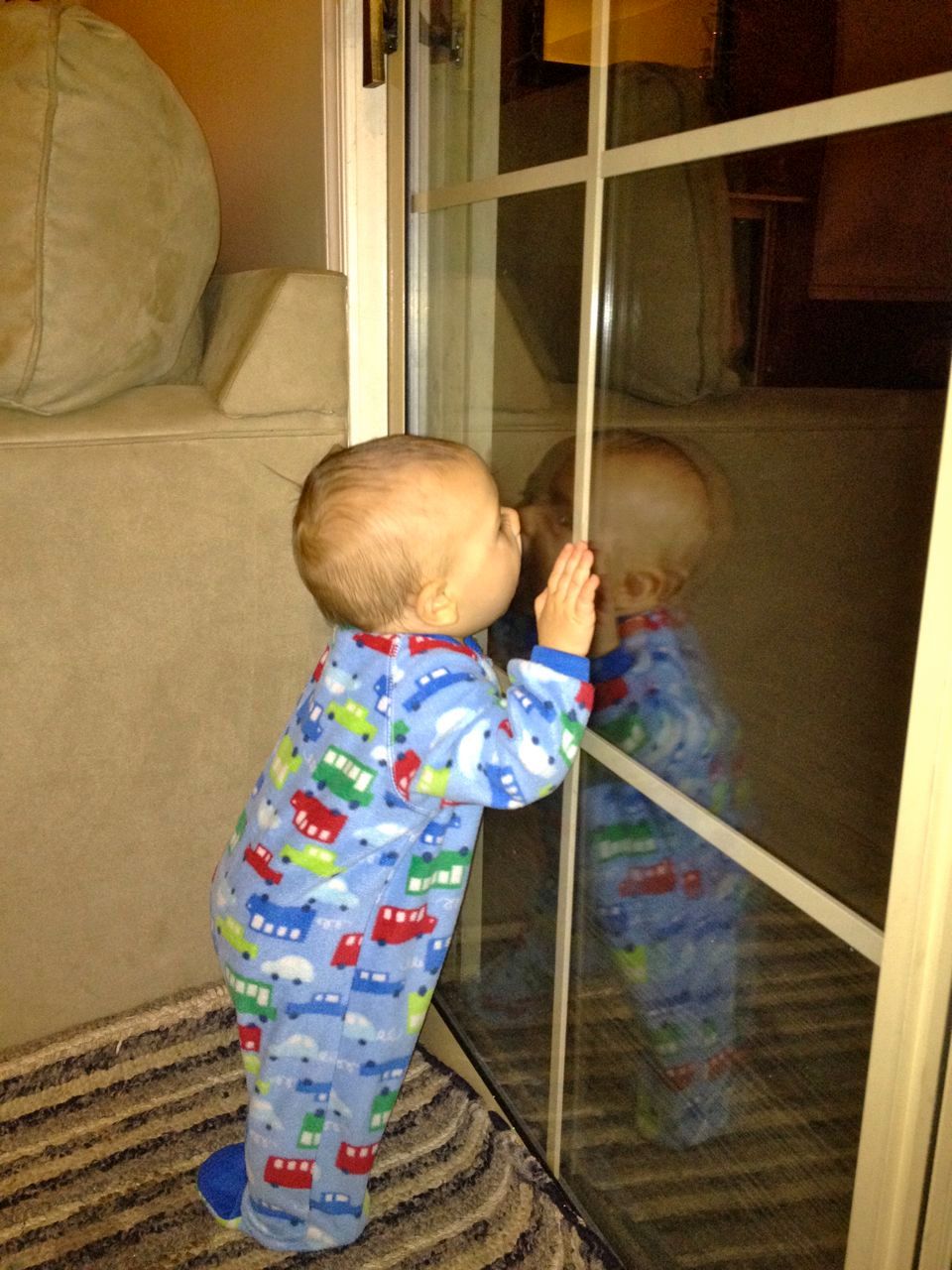 I can't believe my sweet baby will be turning a year old this month.  He's growing so big. Just last Friday he learned to climb the stairs and I had to pull out the gate and block him. My, he's quick!
I found these photos I took of him one night. He found his reflection on the back sliding glass door.  He was kissing his new "friend" and very excited to see someone waving back at him. My goofy boy!