Wordless Wednesday: For Bridget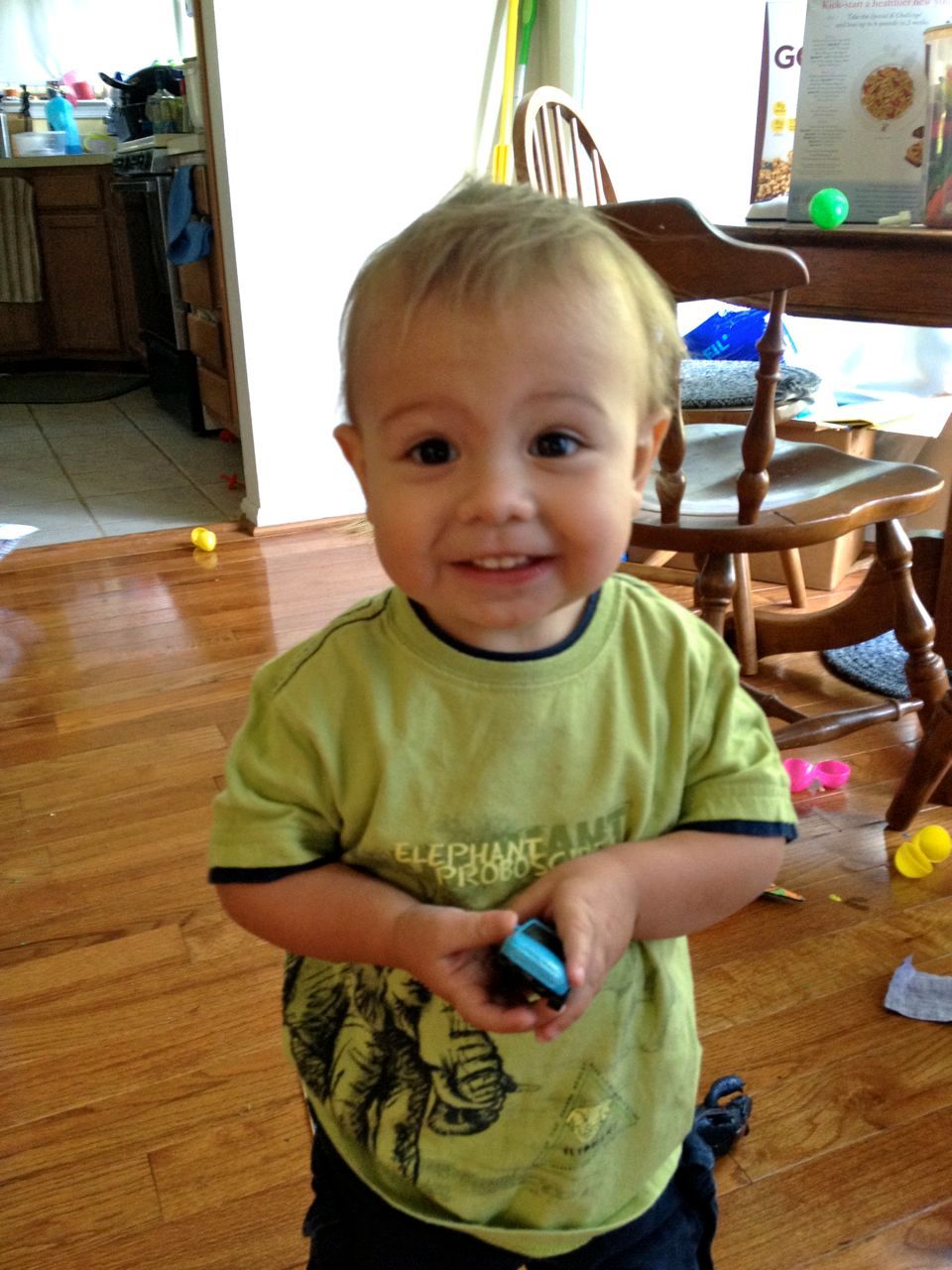 I was hoping to visit with my sister-in-law several times this Summer. I think we were able to squeeze in one play date and haven't been able to see each other since, except at full family gatherings. We were trying to see each other before my family's trip to the beach, but with my washing machine on the fritz and trying to pack for the trip, we just couldn't make it happen.  My goddaughter, who is my sister-in-law's youngest child, has been wanting to see our Mr. Bananas and to see how big he has gotten, and how many teeth he has.  Fortunately, while we have not been able to see her, with technology I was able to snap a picture of Mr. Bananas with my phone and send it to her mom.
This picture is for you Miss Bridget! I look forward to seeing you next week.