Weekend with Daddy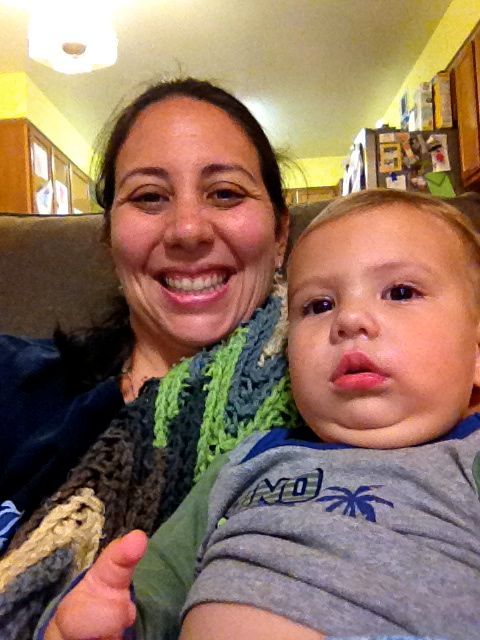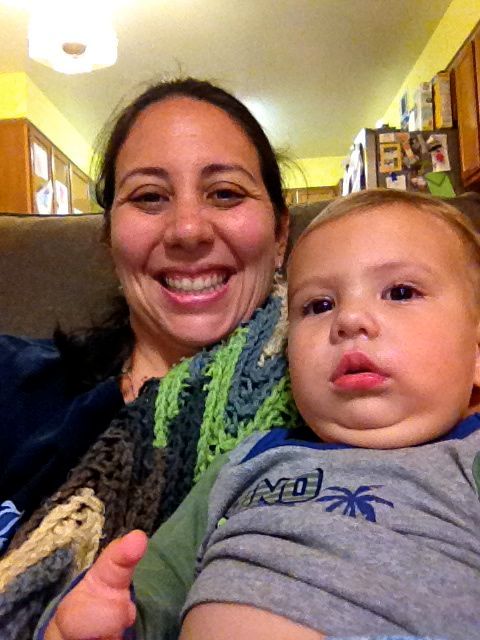 Hubby was able to make it home last weekend. We weren't sure he'd make it because of all the work he's had to do, but yes, he did make it home! Yay! He walked in the door well past midnight. I have a hard time sleeping while he's gone so I ended up just staying up to greet him when he walked in. Unfortunately, Mr. Bananas was having one of his tough nights and was up with me. While I crocheted he "helped" by grabbing the skein of yarn, shaking it really hard and wrapped it around himself. He then proceeded to run around the house with it which left me with many, many knots. After 6 hours of diligently undoing each knot, I had a ball of usable yarn again.  While I was working on the knots he was practicing his gymnastics skills doing back bends over my extended legs that were laying over an ottoman.  I finally took him to bed after a few hours.
The kids were so excited to see him and crawled into bed with us on Saturday morning. They snuggled with him and relished they time they had with him.  Later that afternoon Hubby read a book to all three kids. He found a neat book by one of my favorite children's authors, Patricia Polacco.  He brought it home from his trip and shared a fictitious story about the ducks that are a fixture in the hotel where he was staying.
Hubby was able to move his flight and stayed later on Sunday. We spent Sunday at the Renaissance Festival spending time with friends. It has become an annual event for us.  We enjoyed spending time with our friends, watching the shows, eating the yummy food, and spending time together. The weather was great and the company even better!
All in all it was a wonderful weekend.  I'm looking forward to having Hubby home for more than a weekend. The countdown begins!