"Tick o Teat"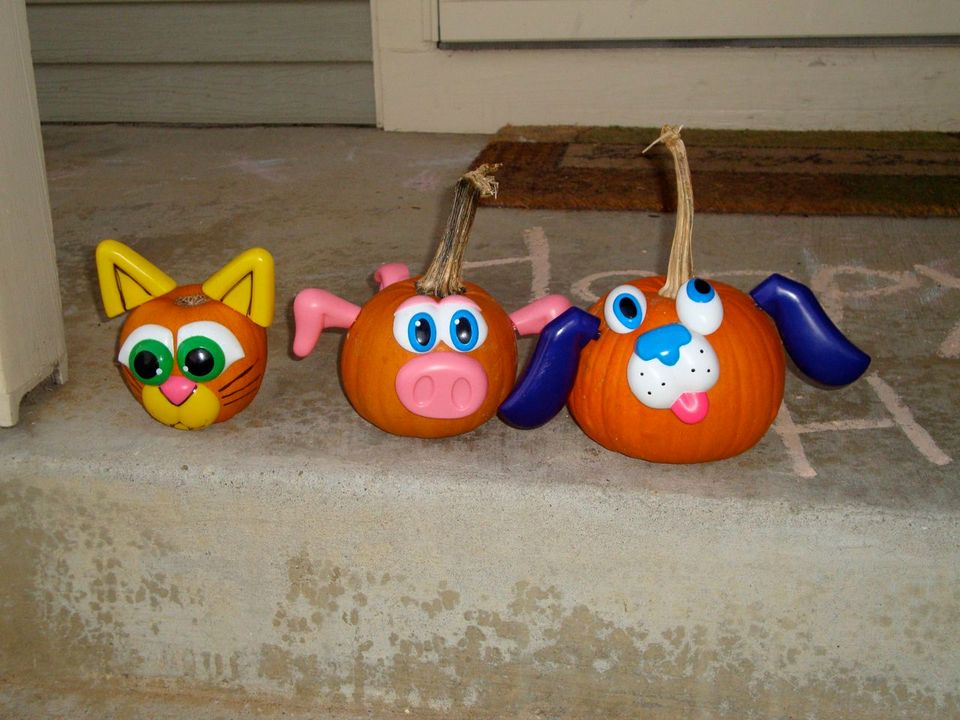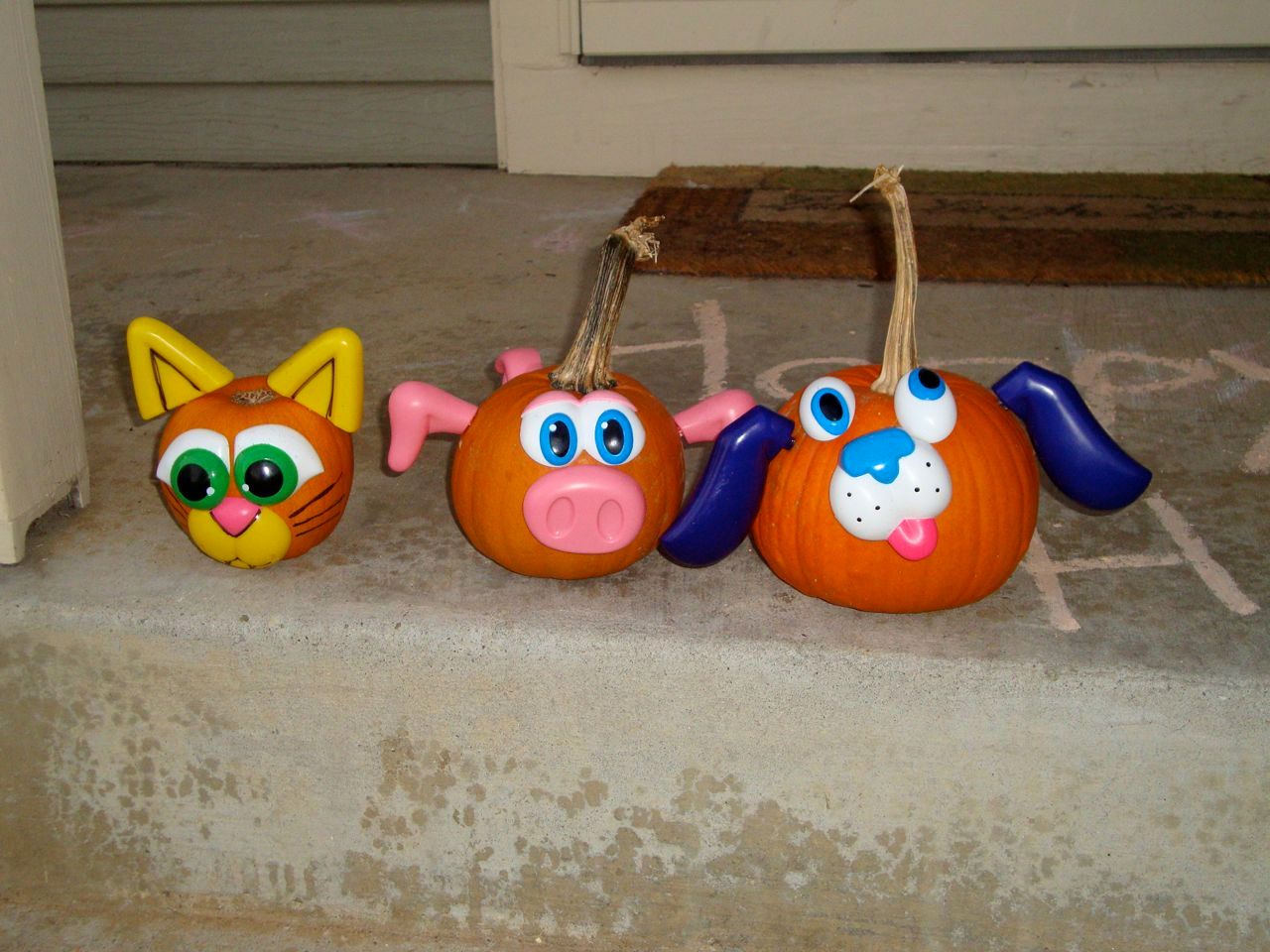 The kids had so much fun going trick or treating last night.  Boogie is 4 1/2 and knew what to expect. He was so excited to go out that he tried to put on his costume right after church.  I had to convince him to wait until after dinner. Buggy was with me when I bought candy to give out and she kept saying, "Ha-o-wee."  She also insisted that she would be a "fower" and definitely not a "dwagon."
I wanted the kids to carve pumpkins, but we are always so behind and I didn't have the energy to set it up.  However, our neighbors had found these cute plastic faces (kind of like  Mr. Potatohead pieces) and told me where to buy them. I bought a set and Hubby helped the kids make fun pumpkin faces.  He did carve one jack-o-lantern and Bug does not like it. Too "sca-wee."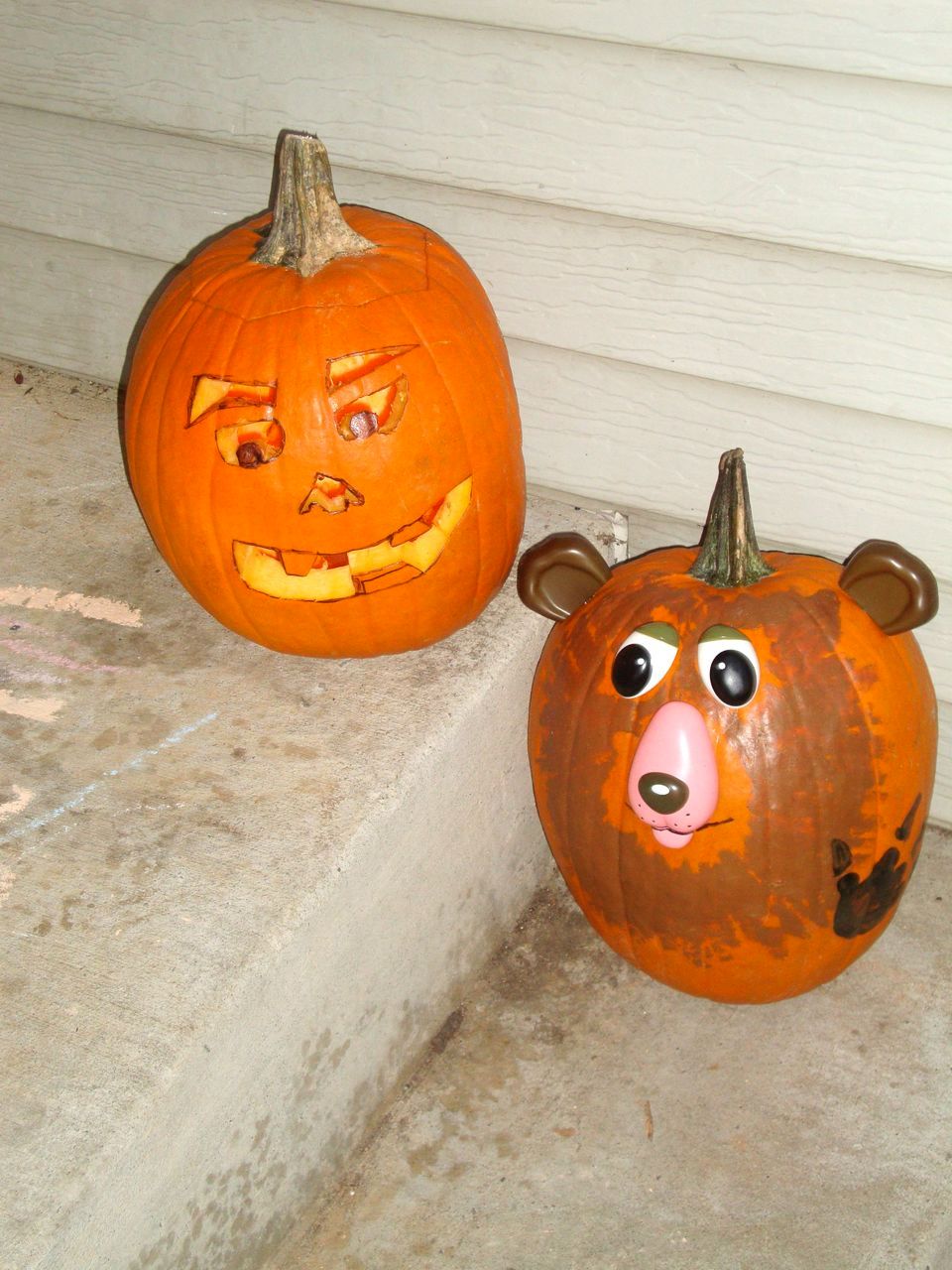 After dinner the kids changed into their costumes. Boogs had no problem and Bug was excited to be a "fower."  After the kids were dressed my son looks at my daughter very seriously and said, "If Lolo (my dad) doesn't give us any candy, let's play a trick on him."  Buggy's response: "Okay" just as seriously.
The kids walked around the neighborhood with Hubby. I just did our cul-de-sac (4 houses since I'm not allowed to even do light walking around the neighborhood) and waited for them to come back so we could drive to my parent's house for trick or treating.
Hubby said when they got back that Buggy went up to each house said, "Tick o Teat," took her piece of candy, said, "Ha-o-wee is FUN," then said "thank you" and headed to the next house. Boogie ran from house to house with our neighbor and Hubby had to practically drag him back to the house.
They had  a ton of fun. When we got to my parents' house Buggy kept pulling out a piece of candy and hand it to one of us to open. I would say, "no, tomorrow." She'd pout, put back the candy and pull out a different piece and we'd do it all over again. She cracks me up.   She didn't realize that it was no to all candy until the next day. She'd already had a lollipop, fruit snacks,  and a mini candy bar.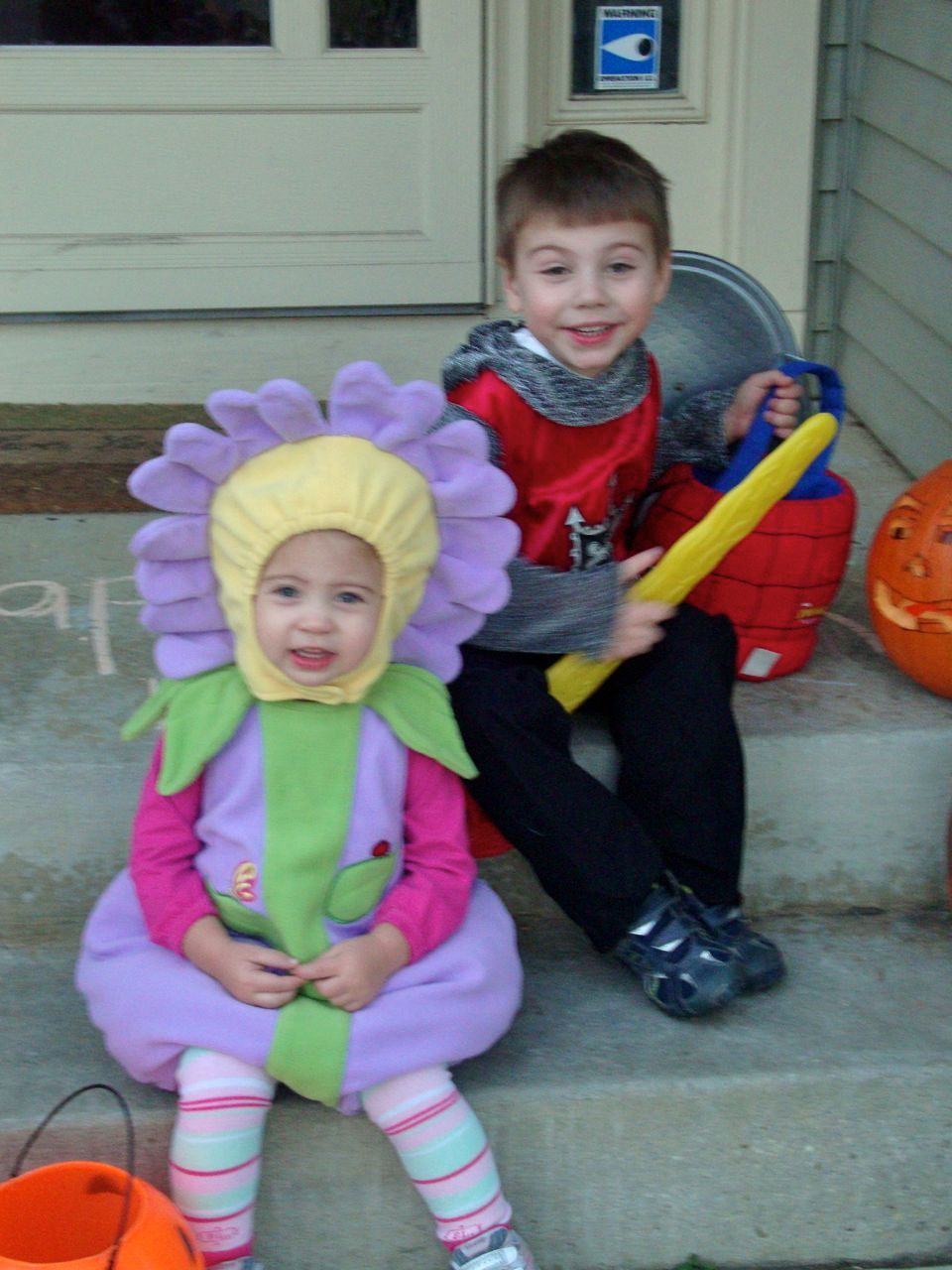 We stopped by my friend K's house. I figured since we were already in the car, we'd take a detour on the way home and show off the kids and say hi.  By the end, I was pooped! And all I did was walk to a few houses, hand out candy, visit my parents and friend, and head home.
It was fun. I appreciated that Hubby enjoyed going out with the kids and that the kids had fun and nothing was too scary.  Good times had by all :)