The Bean at 5 months Old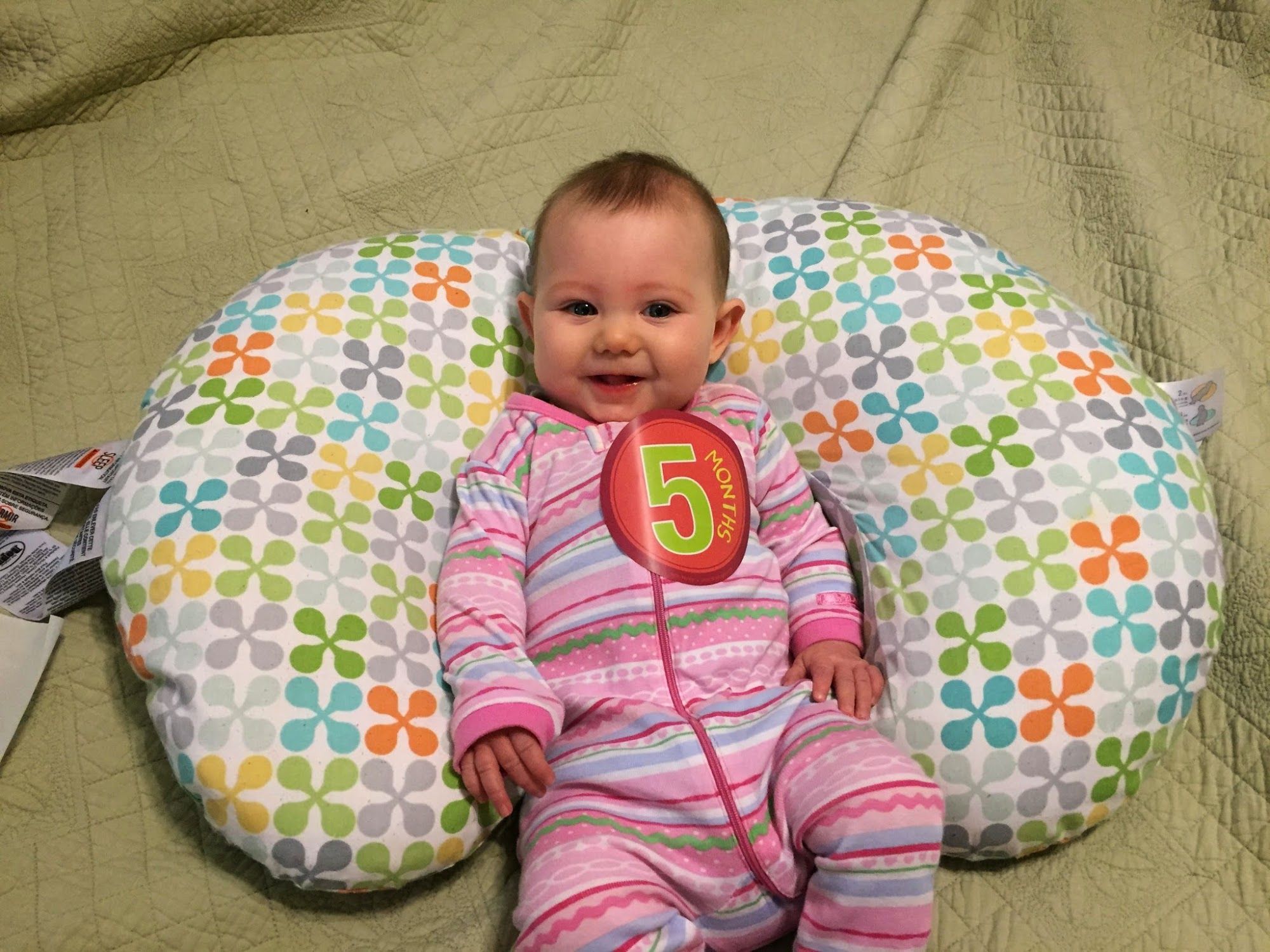 The Bean turned 5 months old in March and it was pretty uneventful in a good way.  She continues to laugh, grow, smile, and loved by everyone.  Her big blue eyes take in everything and she loves adores her older siblings.  She is the one thing that they can all agree on.  They all love her and want to be with her.  It's like she has always belonged and we were just waiting for her to show up in our family. I can't imagine our family without her.
She likes being in her carseat and running errands with me. I know that she is exhausted and should nap, but it's like she wants to take everything in and it's just too good to miss. So my curious girl stays awake, coos, and smiles.  I try to go to the gym when I can and go on the days that my aunt works. Bean spends most of that time happily in my aunt's arms.  She likes the walk to school and the walk home. She loves hanging out with us. She is starting to sit up more and more and likes when the big kids talk and play with her.  Mr. Bananas has discovered that he can recall the words to books and will sit and read to her. He is so good about sharing his books with her. Most times when he's playing on the iPad he'll sit with her and angle the screen towards her so that she isn't left out.  She just loves being next to him and spending time with him. I see another friendship in the making.  I thought by now that he would grow tired and move on, but no.  He proudly proclaims to all that she is HIS baby.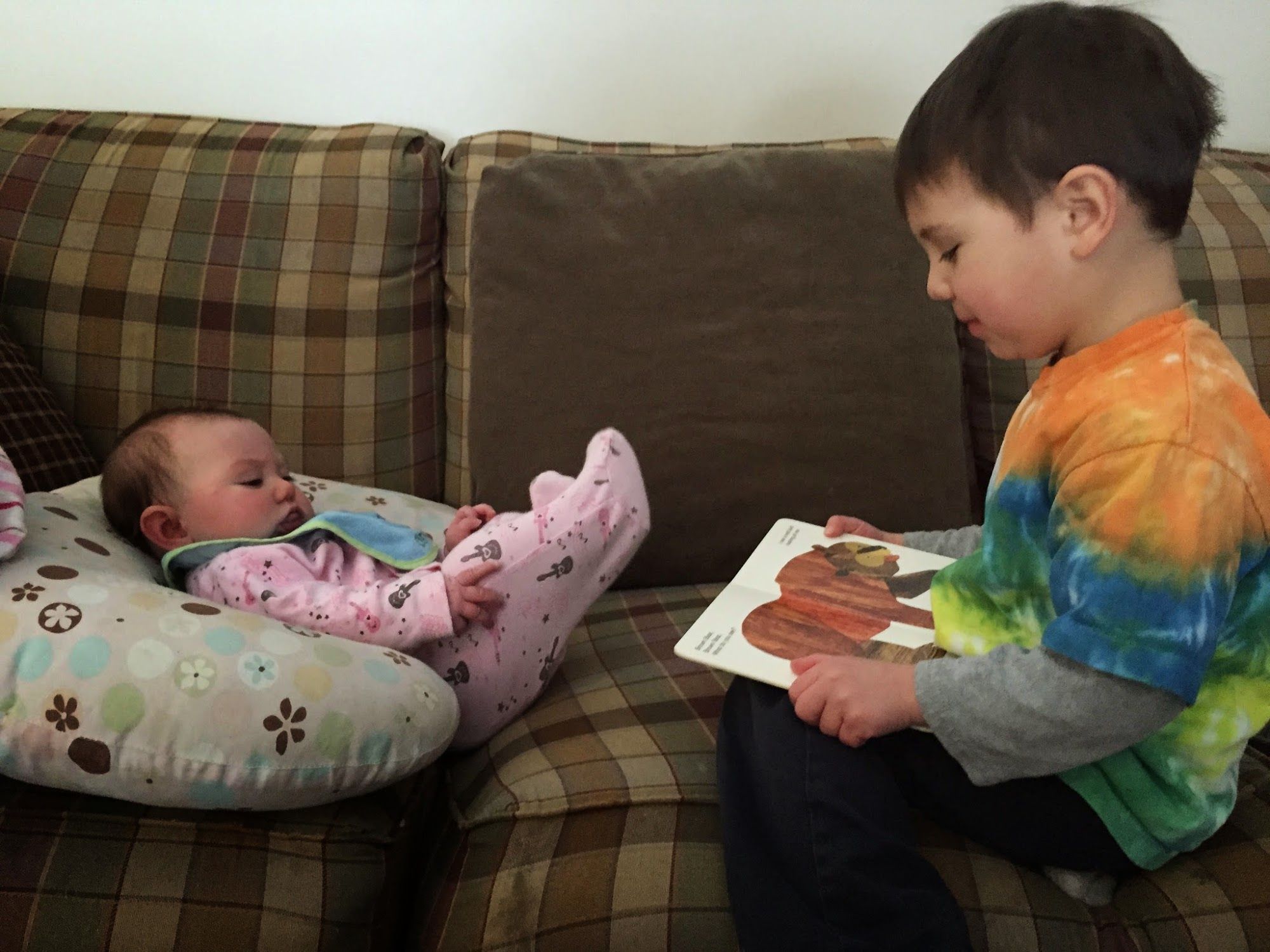 Buggy is a fantastic helper and will sit with The Bean while I make dinner, help Boogie with his homework, or take a quick shower.  She anticipates her needs pretty easily and helps with wiping her nose, changing her diapers, or sitting and chatting with her.
Boogie wants to hold her, but is nervous about dropping her or jostling her too much. So he admires her from afar. Boogie can be sensitive to noise and I thought for sure that he would complain about her squeals and cries, but no. He is able to block it out when he needs to...I just wish he would do the same with his younger brother.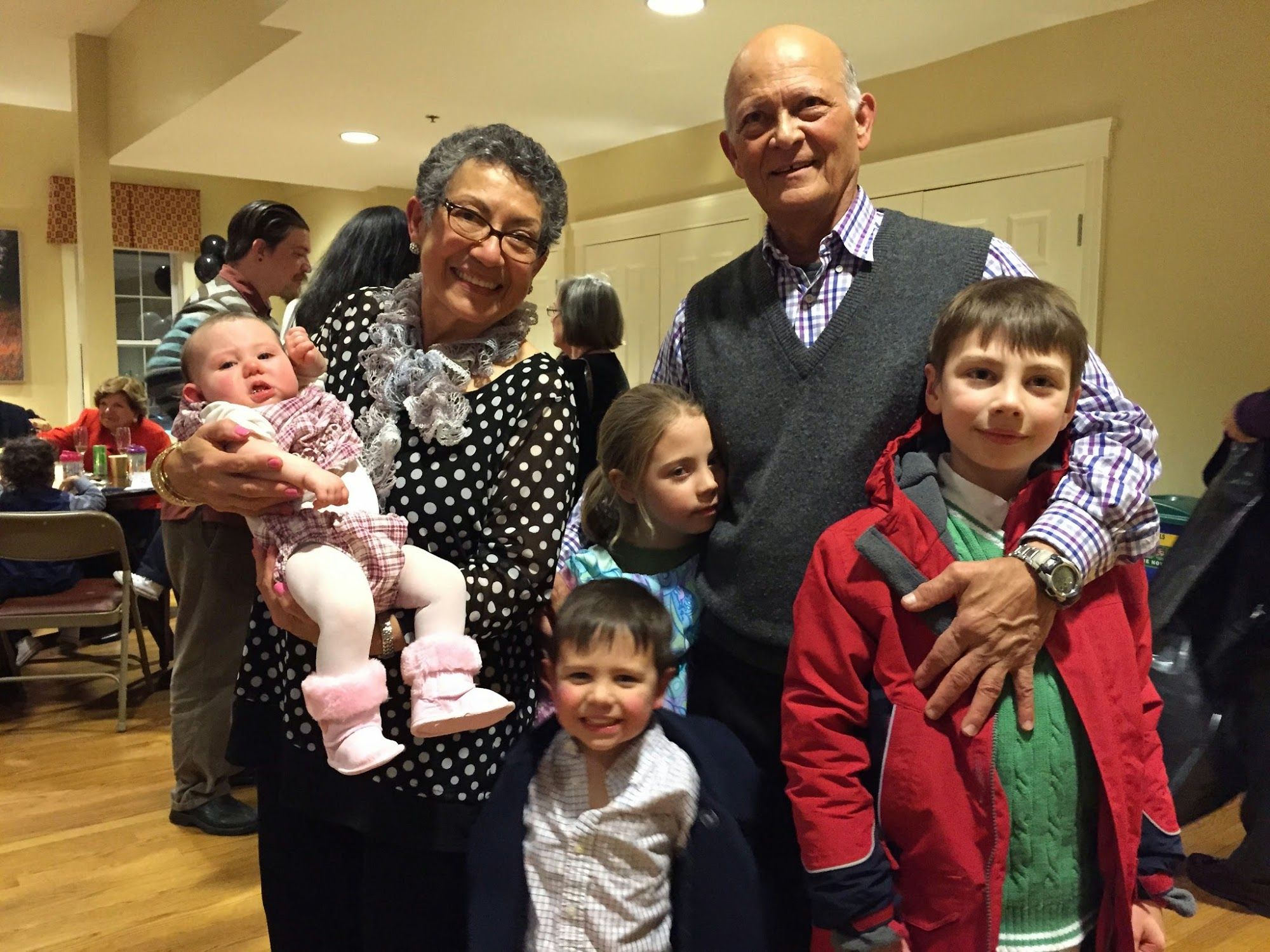 Life is good. Some days are harder than others.  Some are easier. I forgot how tiring it can be to have an infant in the house.  I think our biggest challenge these days is getting on a good napping schedule.  I didn't really care in the past because 3 other kids were fairly good nappers and could nap anywhere. But not our Bean. Comfort is everything and right now she would rather nap on me. Second best is in the cosleeper next to our bed. I've tried transitioning her to her crib for nap time while keeping her in the cosleeper at night. Nothing doing. She isn't buying it.  So I'm going to appreciate the sweet quiet moments, read a lot of books while the baby naps on me, and try really, really hard to let everything else go.  The one good thing is that I've been pretty good at saying no to volunteer activities and not feeling terribly guilty about it.  It's hard for me, but I feel like time continues to slip by and my days of the baby napping on me are numbered.  So if you're looking for me, I'll be on the couch, cuddling a baby, and reading a good book.