Running Through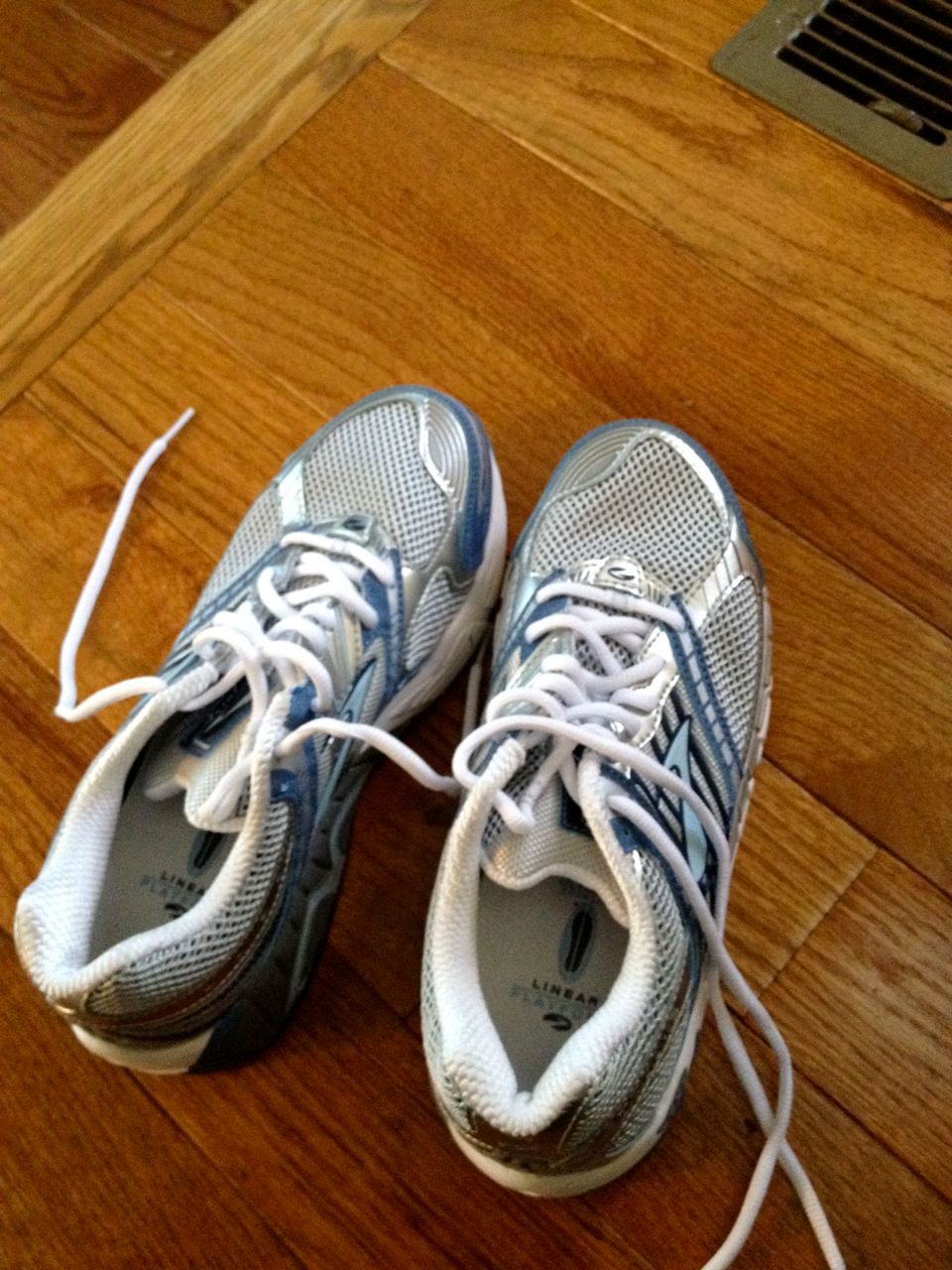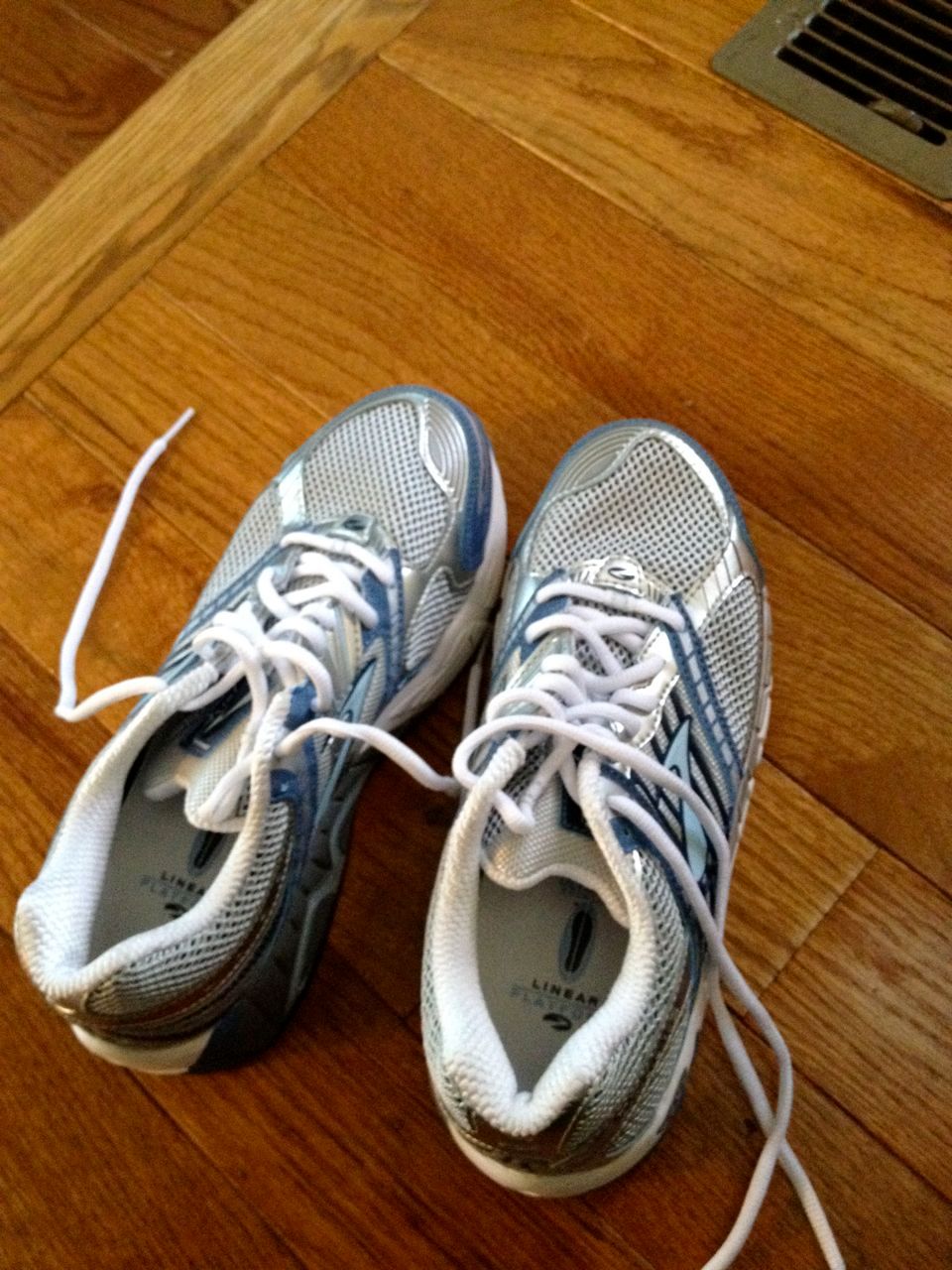 I've been running consistently for about 8 months. I knew that once I was ready to go back to the gym I wanted to be able to run our local 5 miler in May. (I've run it twice before).
It's gotten to the point where I'm following a training plan.  I'm even up 2-3 times a week and on the treadmill by 5:30am.  However, in my eagerness I have trained incorrectly by trying to run too fast in a short amount of time.  As a result I have developed plantar fasciitis and I'm in a great deal of pain everyday. It has subsided to the point to where I can walk without hobbling too much, then I run, and it starts all over again.  I've read a lot of blogs and websites dedicated to running and they all come to the same conclusion:  stretch, ice, and pain reliever...cortisone shots and/or surgery for severe cases. I don't think I'm a severe case yet.  I'm trying to decide if I'll be able to train through this or should I forget the training, stick to spinning for the next two weeks, and pray that I don't die during the race....HA!
The good thing is that I have noticed that my running time is still in the range I want it to be and my breathing seems to be pretty good. The bad thing is that I haven't been able to run more than a mile or two on the treadmill in the last two weeks.
In saying that, I think I've decided to stop running for the next two weeks, stick to spinning (my foot feels the best after a ride) and hope that the adrenaline and pain reliever kick in enough that I can run through the pain.
It's a setback. I don't particularly like running, but I like the rush I get after running, the sense of accomplishment in doing something that I didn't think I could do. A half-marathon is on my bucket list. A marathon, too, if I ever get the courage to do put on the list. This pain is making me pretty apprehensive about whether or not I'll continue running after the race. Probably not. I was really hoping to run a local 10K on July 4th...but we'll see. I'm not up for running with pain. I'll cross train instead.  When the pain subsides which it did 5 years ago when I had it the first time, I'll try again, and train smarter.


We can rejoice, too, when we run into problems and trials, for we know that they help us develop endurance. (Romans 5:3)
ps Let's hope that I have the endurance to finish!