Run Like a Mother Party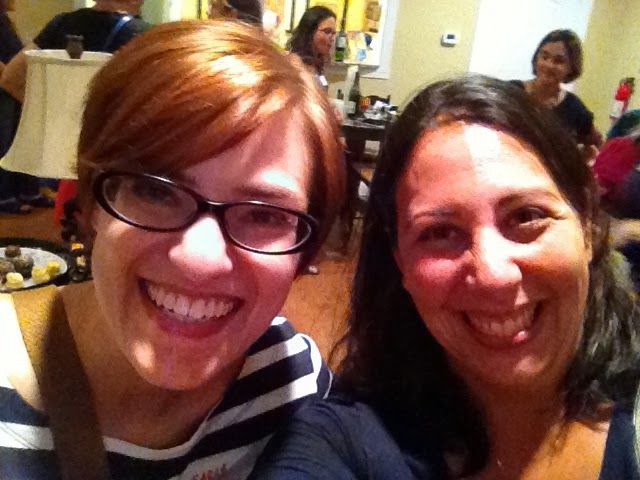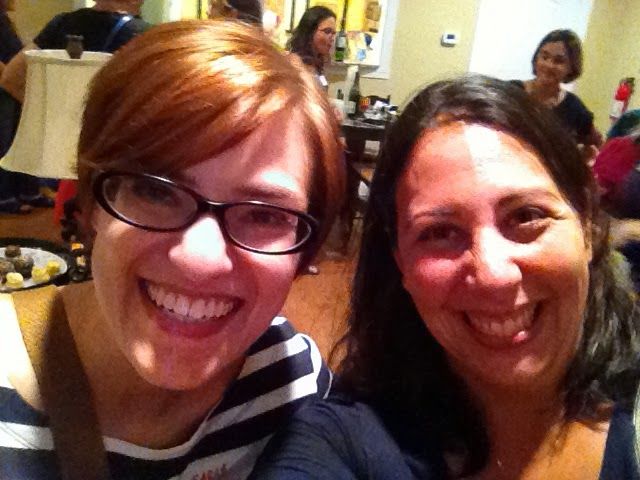 On my last birthday my BFF gave me the book Train Like a Mother by Dimity McDowell and Sarah Bowen Shea. For all the mama runners out there, I highly recommend this book. It's written as if you are hanging out with your best girlfriends talking about running, training for races, and how to maintain a running lifestyle while maintaining your "family, job, or sanity."  It's a must read.
I used the half-marathon "finish it" plan for my last half marathon. I cranked out a lot of miles while working on my speed and preparation for hills.  Um, it is not for the faint of heart.  I haven't even attempted the "own it" plan.  I'm using the "finish it" plan once again in the hopes to PR for my next half.
Shortly after receiving this book my friend m00se, an ultramarathoner recommended the "Run Like a Mother: The Book" Facebook page. I "liked" it and and now get daily inspiration from these witty, fun, and "I totally get you" mother runners.
m00se and I had the awesome opportunity to attend one of of their "Run Like a Mother" parties that was happening locally. I think we signed up 6 months in advance and we were both looking forward to it. It did not disappoint.  It was filled with other mother runners of all shapes, sizes, ages, and seasons of life.  The authors read snippets from their Train Like a Mother book, awarded some amazing giveaways (jogging stroller, anyone?), and took their time to meet, greet, take pictures, and sign books for their fans.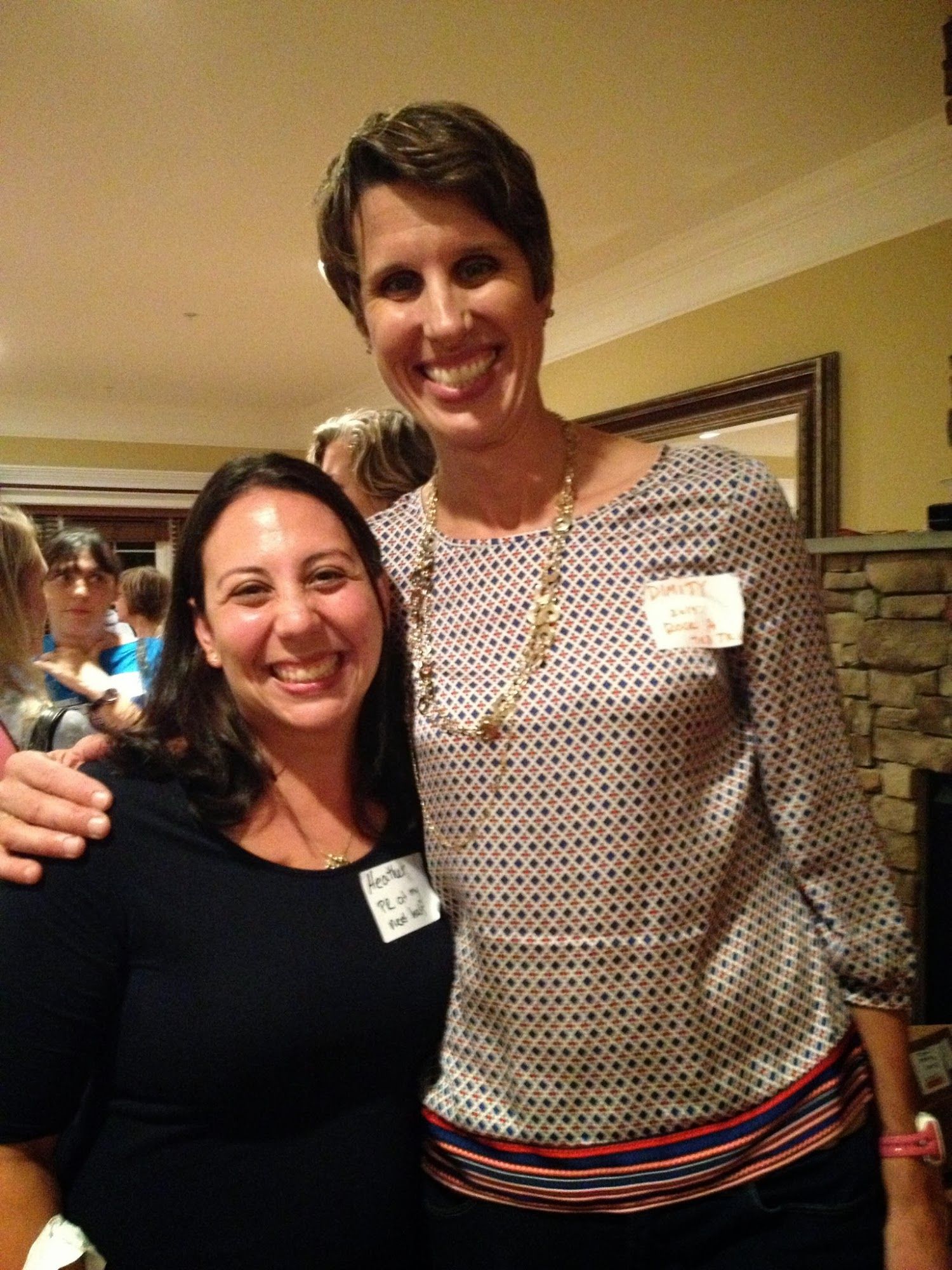 I brought my brought my birthday present and they each signed my book. Admittedly, I was too shy to ask for pictures and did not get one with SBS, but Dimity saw me taking candid pictures of her and my friend and offered to take a picture with me. Uh, yes please!
The best part of the night was watching m00se and Dimity connect and of course, hanging out with my friend. m00se and I knew each other in college and we were friendly, lost contact over the years and reconnected through Facebook.  Running has brought us to a new level of friendship.  Over the course of the last year or so we have gotten to know each other better, cheered for each (or at least texted) for races, talked training plans, and moved towards talking about family, marriage, children, and life in general. There's nothing like a friendship of that of a sole sister. It is a friendship that I value.
By the end of the evening I was the proud owner of Run Like a Mother, a signed copy of Train Like a Mother, and two shirts with running slogans. Yeah, I totally geeked out over going to a running party.  It was energizing and empowering to hang out with other mother runners, the authors, and my friend who is a running inspiration.  It was awesome.
Keep running!