My Boys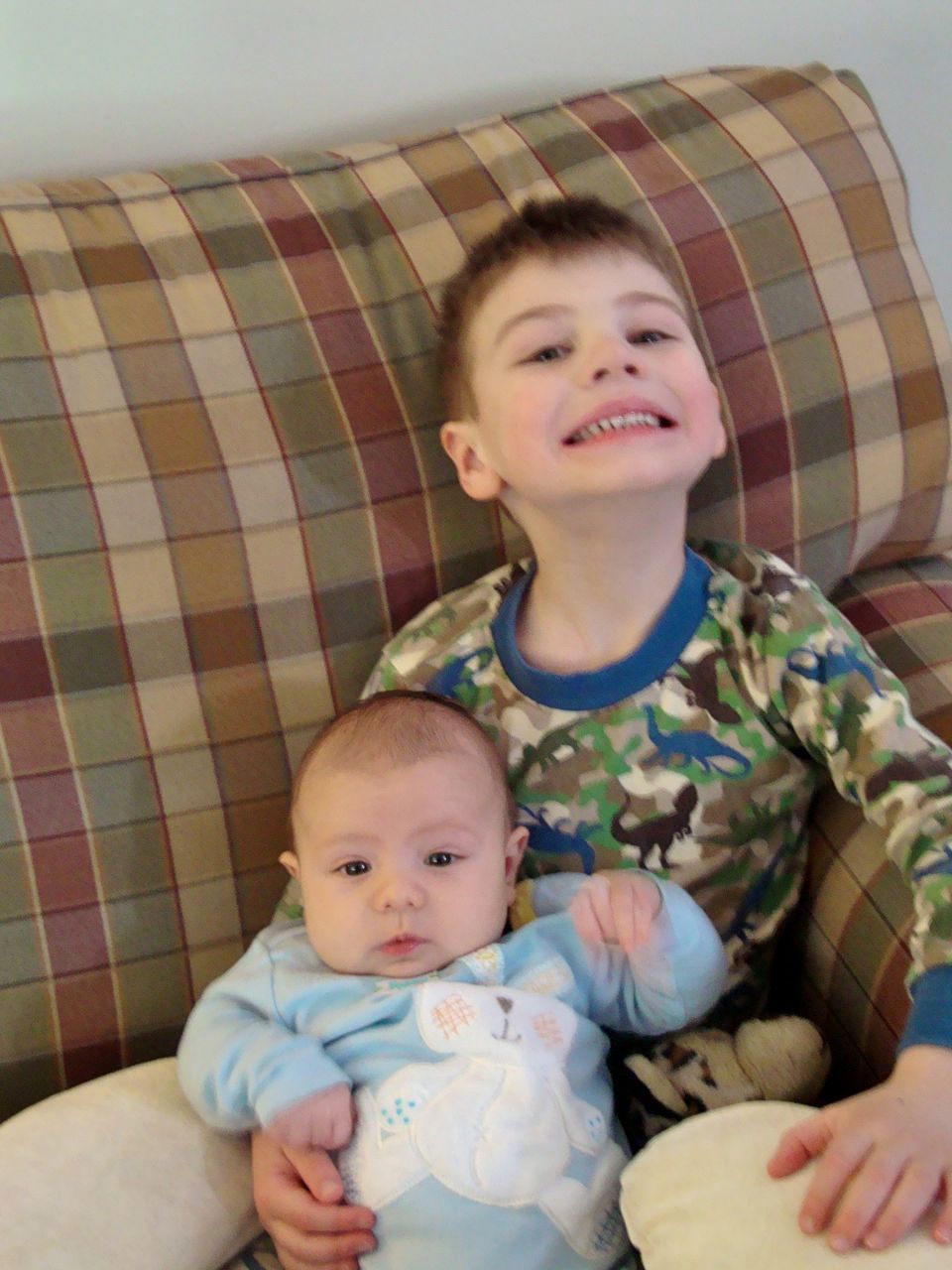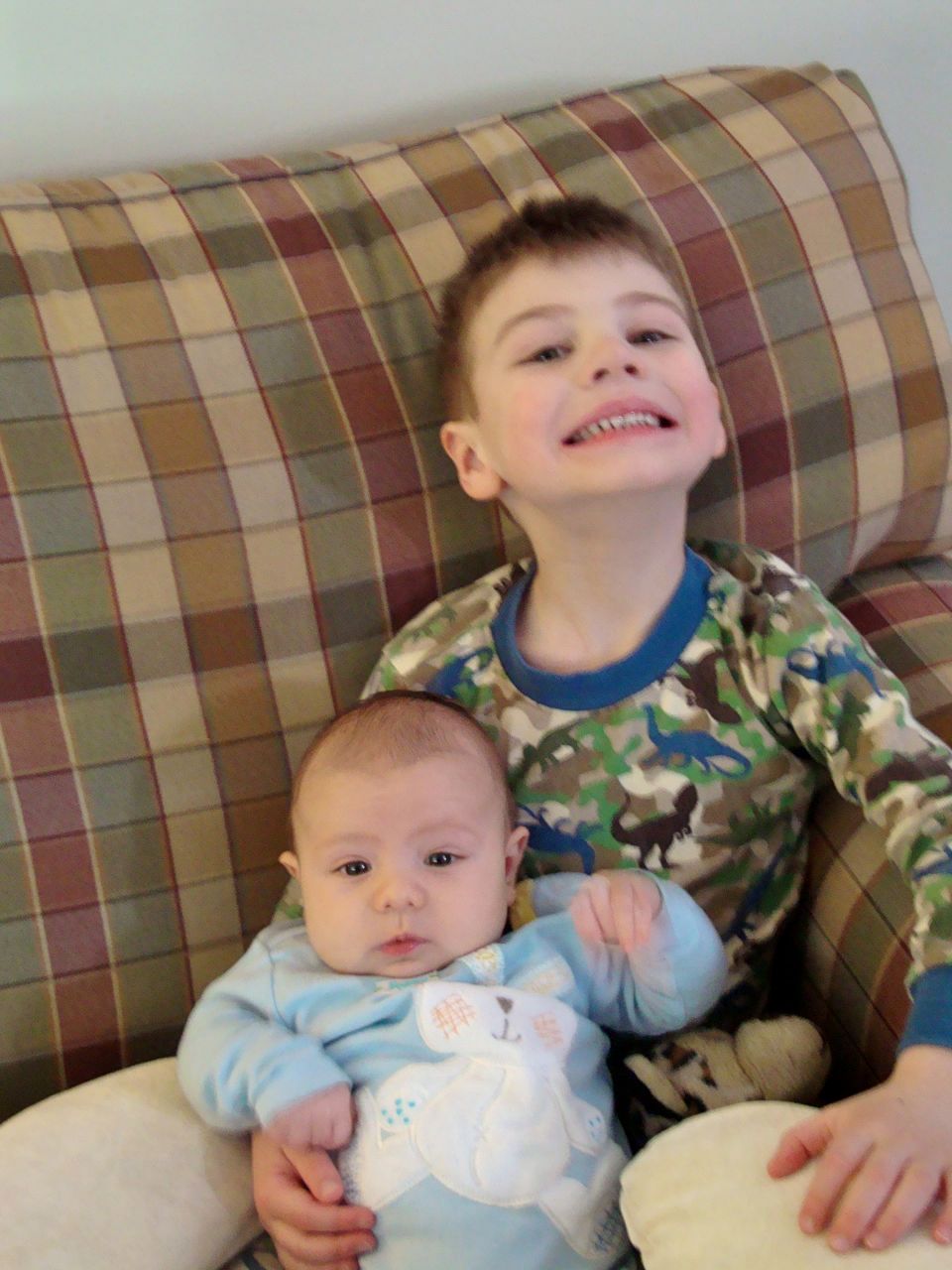 Tomorrow is my first son's last day of preschool. We've already been through kindergarten orientation. In a few short months he will be entering kindergarten. When did my first baby get to be a big boy?
At the same time, I feel like I'm reliving how it was to have Boogie as a newborn. Even though Bam Bam has his own personality, I feel like I'm looking at Boogie as a baby all over again. It might have to do with the fact that they look a lot alike except for Bam Bam's darker features.
So as one is making fledgling steps outside the nest, I'm starting over with our newest addition. It's bittersweet. Especially today.  Today Boogie came up to me and said, "I'm going to give Bam Bam all of my stuffed animals. I don't need them anymore."
I sat there not knowing what to say. On one hand, it made me incredibly sad to hear my eldest tell me his done with his stuffed animals (except for his beloved Chester). On the other hand, my heart swelled with so much love for him because he was giving of himself and sharing with his brother.  Today, he brought down toy after toy to amuse his younger brother.
And so, I'm watching my "baby" grow up...