Mr. Bananas' Birthday Bonanza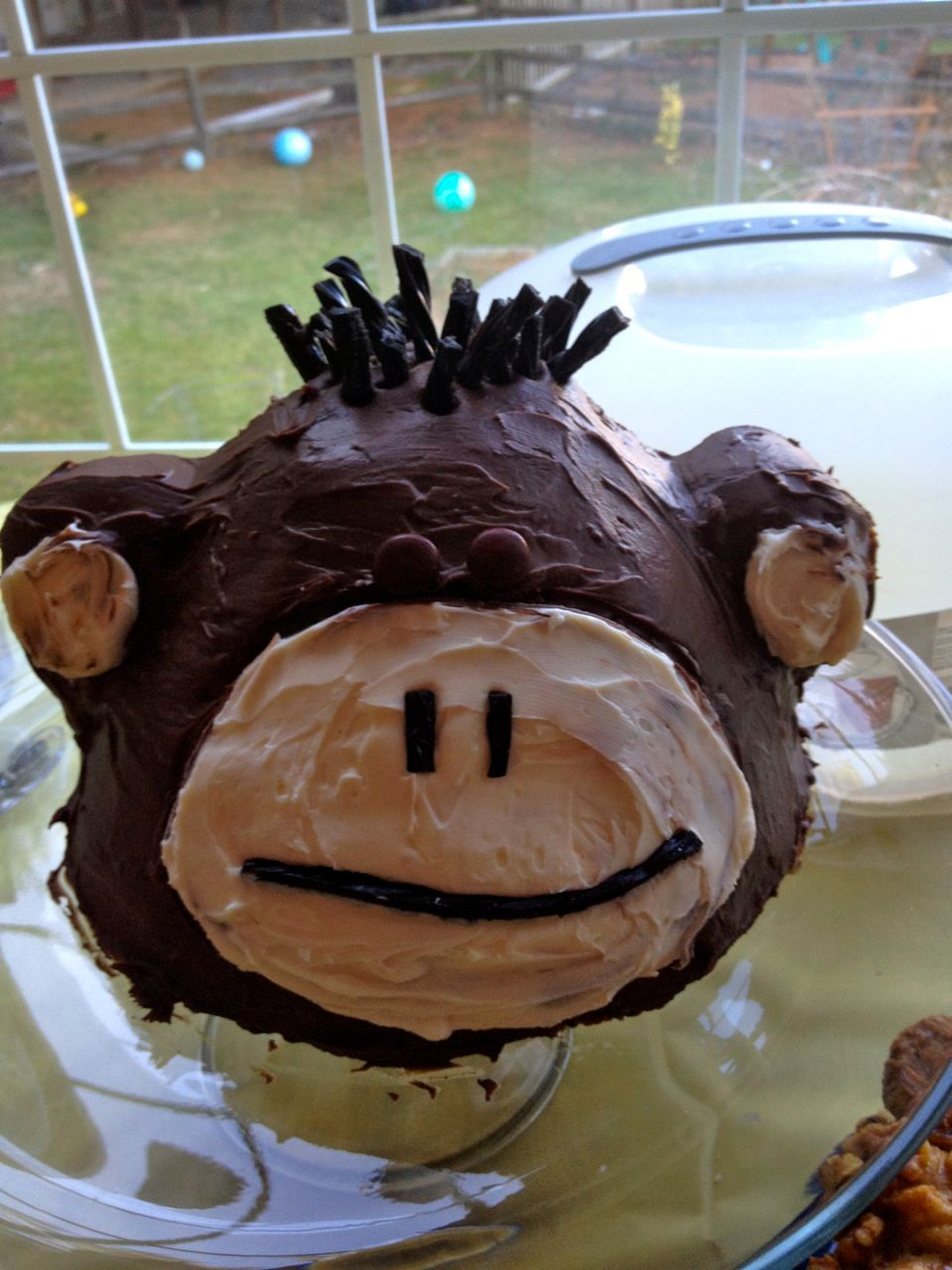 We finally celebrated Mr. B's 1st birthday last week. We kept it small by inviting family (if you count 15 cousins, 3 uncles and 4 aunts, and all of the grandparents being a small get together...we still missed a few relatives who couldn't make it!)
I was talked down from having a pinata, picture banners, and craft projects at the party. Instead we left it as it should be for a 1 year old's birthday with cousins playing, lots of food, cake & ice cream, and gifts.  My mom was very helpful and came to give me a hand which was awesome, since I accidentally double-booked Mr. B's birthday for the same day that I was attending a baby shower for a friend. Oops!
Mr. Bananas enjoyed his day in the limelight. He enjoyed all of the attention, and for the first time I saw him gravitate towards the other kids (who were not his siblings) in play.  He didn't actually play with them, but he joined the group, bopped around, and tried to pick up toys to be a part of the gang. It was really cute.
We went with a monkey theme because, well, we call him Mr. Bananas.  He had some wonderful presents, but I have to say that his "baby book" was my favorite.  His Godmother (my SIL who attended the birth) put together many of my blog posts referring to my pregnancy with him and his monthly summaries in a book. It was the most touching and perfect gift. And, yes, I know that it took her a really, really long time to put it together.  I've been reading my 3rd pregnancy journey via his baby book and I love having that reference to his life. I wish I had known about blogging with the other two so that I could have kept a better record of my pregnancies with them.  Though, they each have a traditional baby book. I might to go back and fill in with what I remember.
Thank you, L. for that incredible gift of your time by making Mr. B's memory book. It is something that will be treasured forever.
So here's to having a 5 year old, 3 year old, and a 1 year old!  When did you get so big, Mr. Bananas?  I must say, that there are days that I wonder if I can manage having three when life seems so overwhelming, and then I look at my three little monkeys playing so well together and realize that this is the life I was meant to have. Enjoying my children, celebrating their births, and being their mommy.
"Behold, children are a heritage from the Lord,
The fruit of the womb is a reward."Psalm 127:3 New King James Version