May the Force Be With You (Halloween 2013)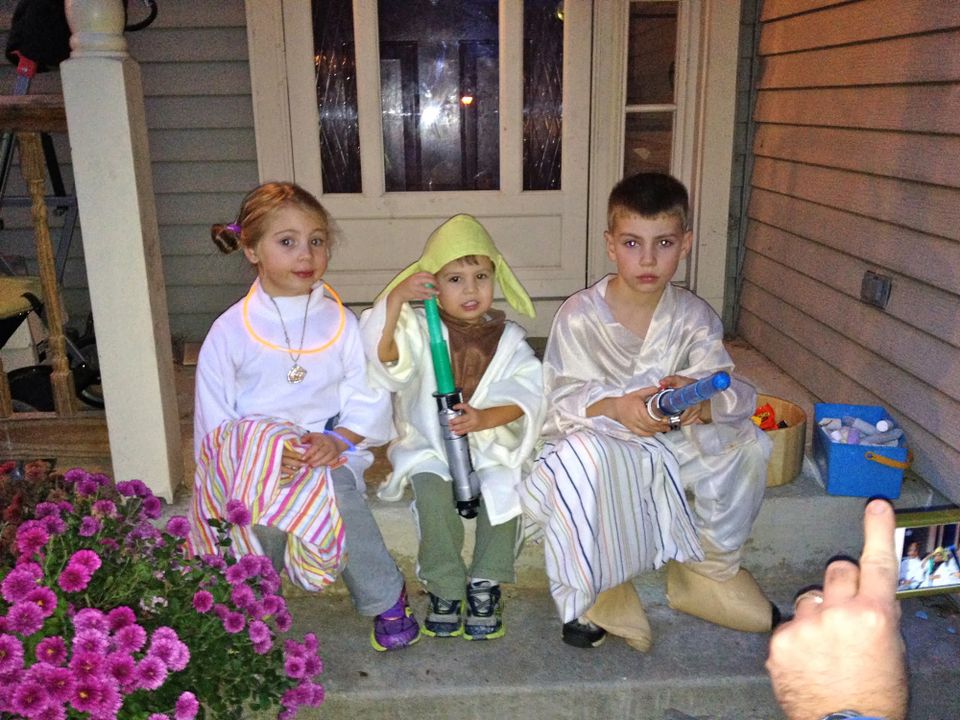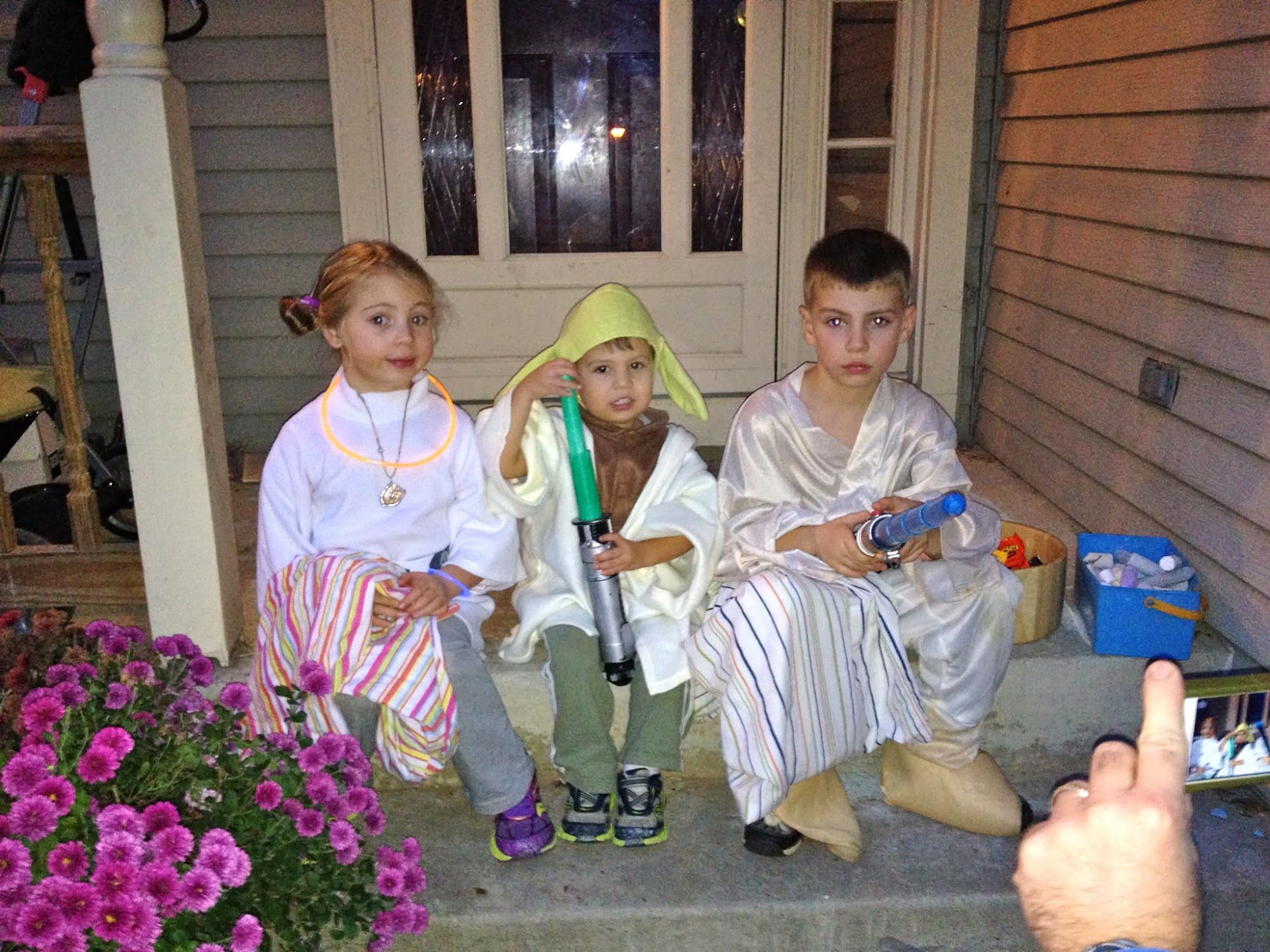 After a couple of years of having a theme for Halloween, I think it might be this way a while longer. Especially since my oldest began plotting next year's costumes soon after he came in from trick or treating.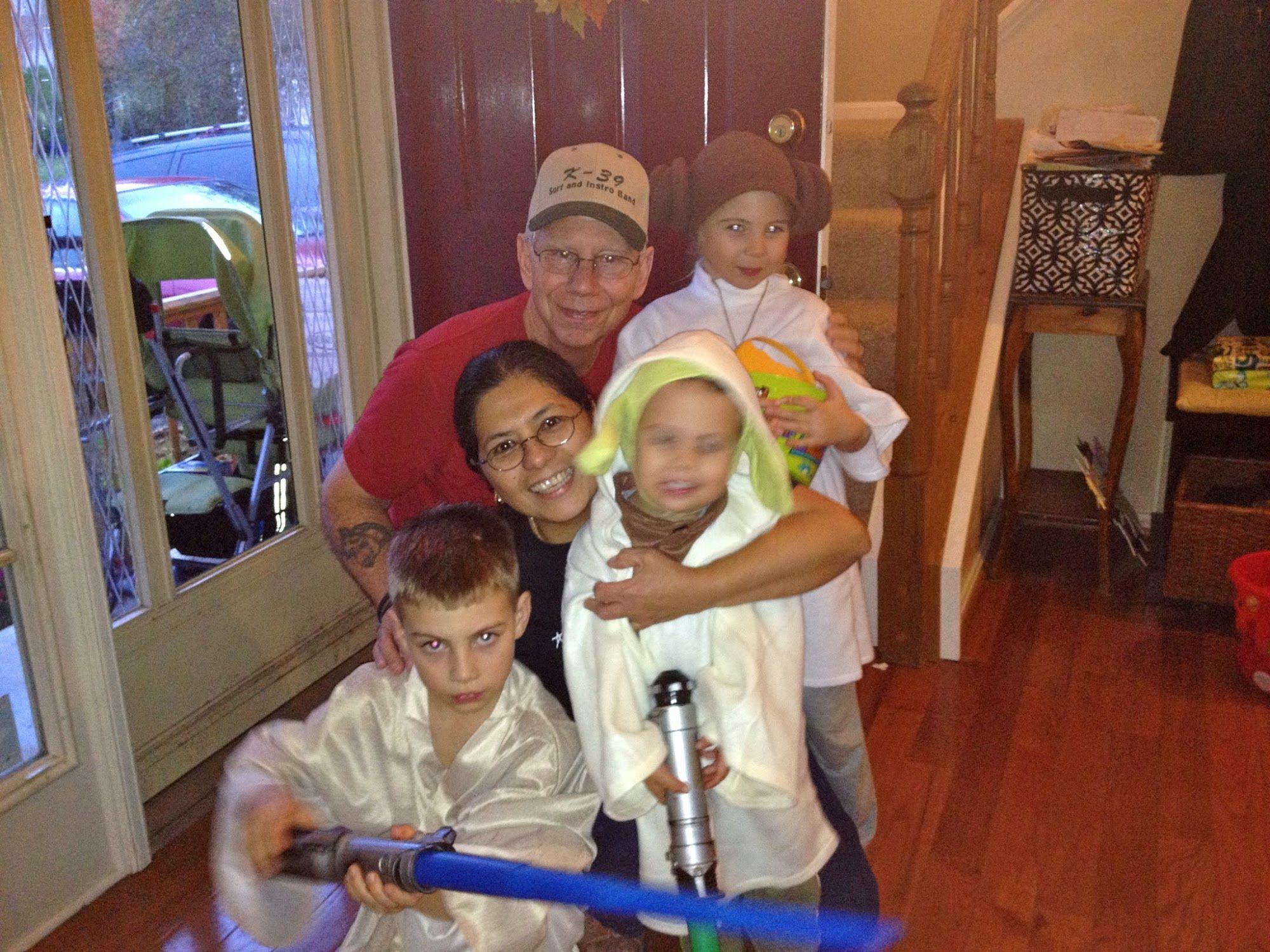 This year my kids were Star Wars characters. The theme was kicked off when a friend gave Buggy a Princess Leia costume. After that, the boys had to be Star Wars characters as well!  I ordered costumes for the boys and Bananas was Yoda and Boogie was Luke Skywalker. We procured light sabers from our next door neighbors and the costumes were complete.
Halloween started with a Halloween parade and party at Boogie's school. I dressed the younger kids and Buggy jumped right into the parade before the kids left the classroom.  Boogie was stuck holding his brother's hand and it made him very grumpy.  Bananas is little so it takes him more effort to keep up with the group and it made Boogie frustrated that he couldn't keep up with the group.  However, all was forgiven after the parade and once the sugar rush kicked in from the party.
We came home and I rushed to finish up straightening the house before our neighbors came over for dinner. I invited several families over to our house and I ordered pizza for the group. We ended up with 12 kids and 8 adults at our house enjoying pizza, salad, and juice boxes before we put on glow bracelets and necklaces and went out trick or treating. Along the way a few more neighborhood kids joined our group and we ended up with a large group of 15 walking around the neighborhood. I know from running in our neighborhood that the complete loop is a mile.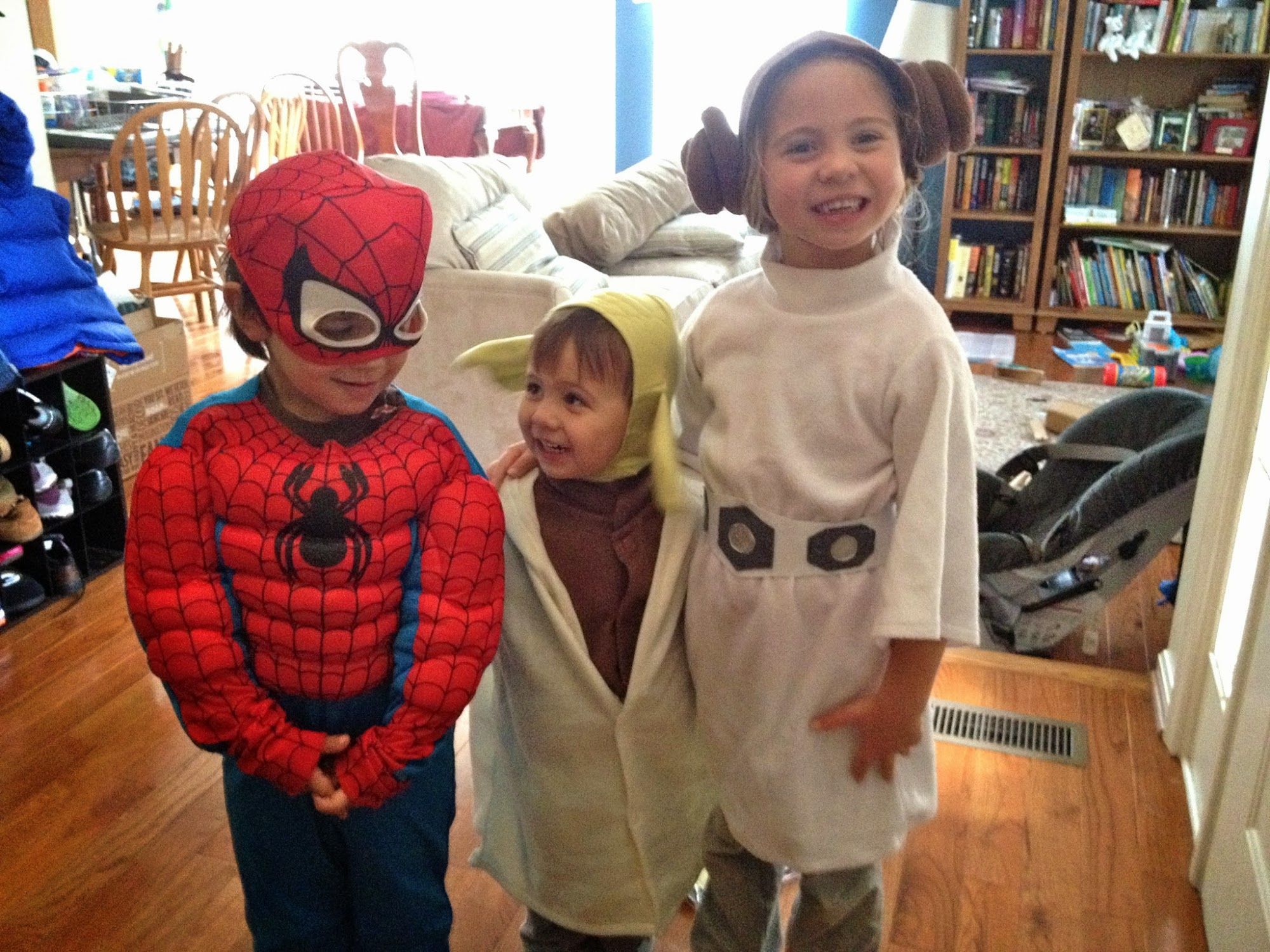 The younger kids were getting tired halfway through, but the big kids hit just about every house.  I think Boogie led the way most of the time and had a blast.  Halfway through the neighborhood, Bananas began rubbing his eyes and he and Hubby headed home. I continued with the big kids. We were blessed with 70 degree weather and only a light rain.  Hubby and I truly enjoyed our trip around the neighborhood with our neighbors.  It was so nice to watch the kids have fun and chat with our neighbors.  Our schedule is so busy and jam packed that we rarely get a chance to see our neighbors and spend time with them.  Our night was so much fun and most importantly the kids enjoyed themselves.  By the time we came home, the rain came down harder and we didn't have a lot of trick or treaters. I'm glad the rain held out while we were trick or treating.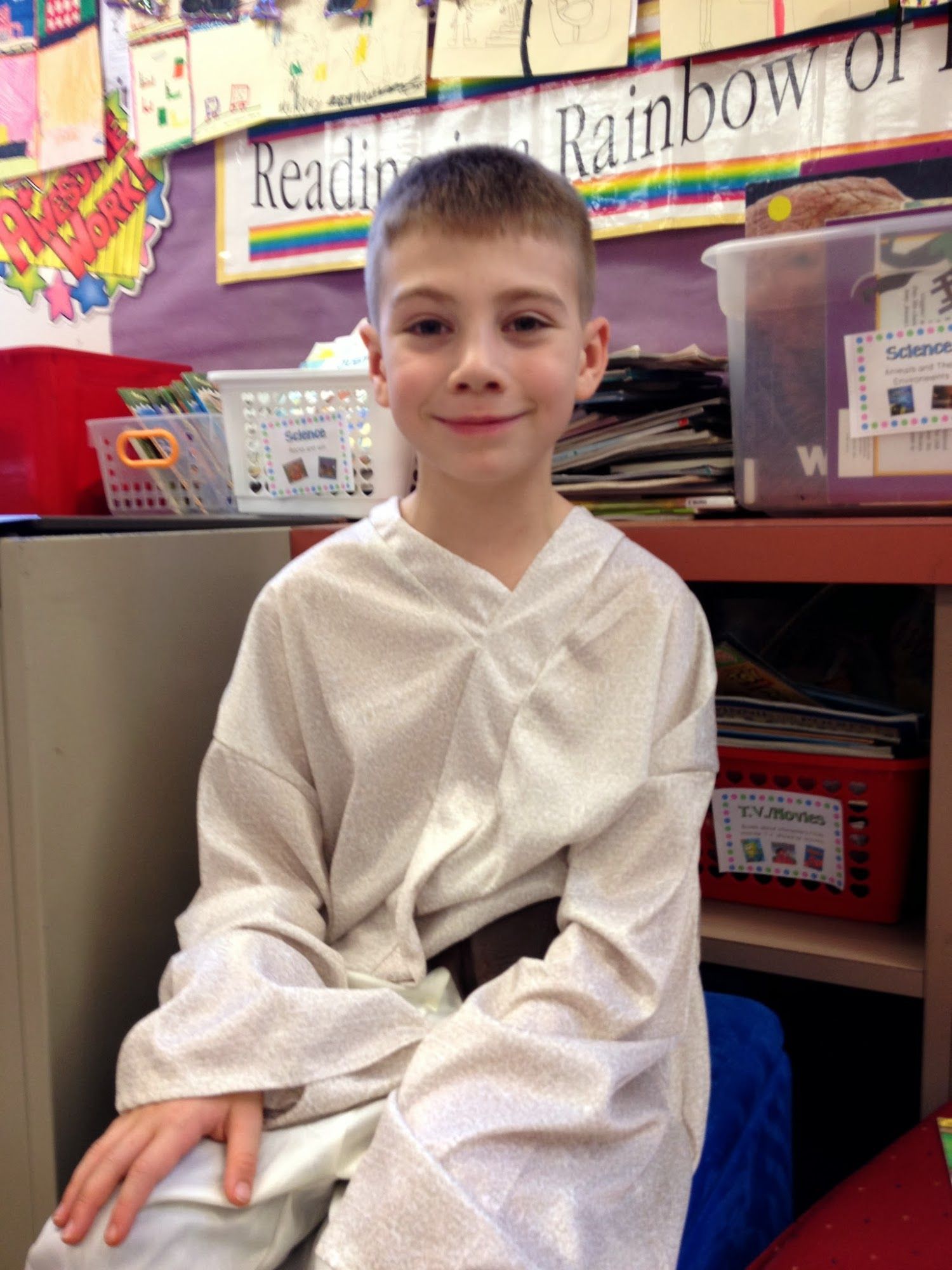 We've done a theme for the last few years.  Two years ago the big kids were characters from the movie "How to Train Your Dragon." Last year all three kids were characters from the Narnia series:  King Peter, Queen Susan, and the Dragon. This year was Star Wars. Boogie is already thinking ahead for another theme...I'm thinking Firefly...Can't you see Bananas as the Hero of Canton?