LOVE: a cool picture display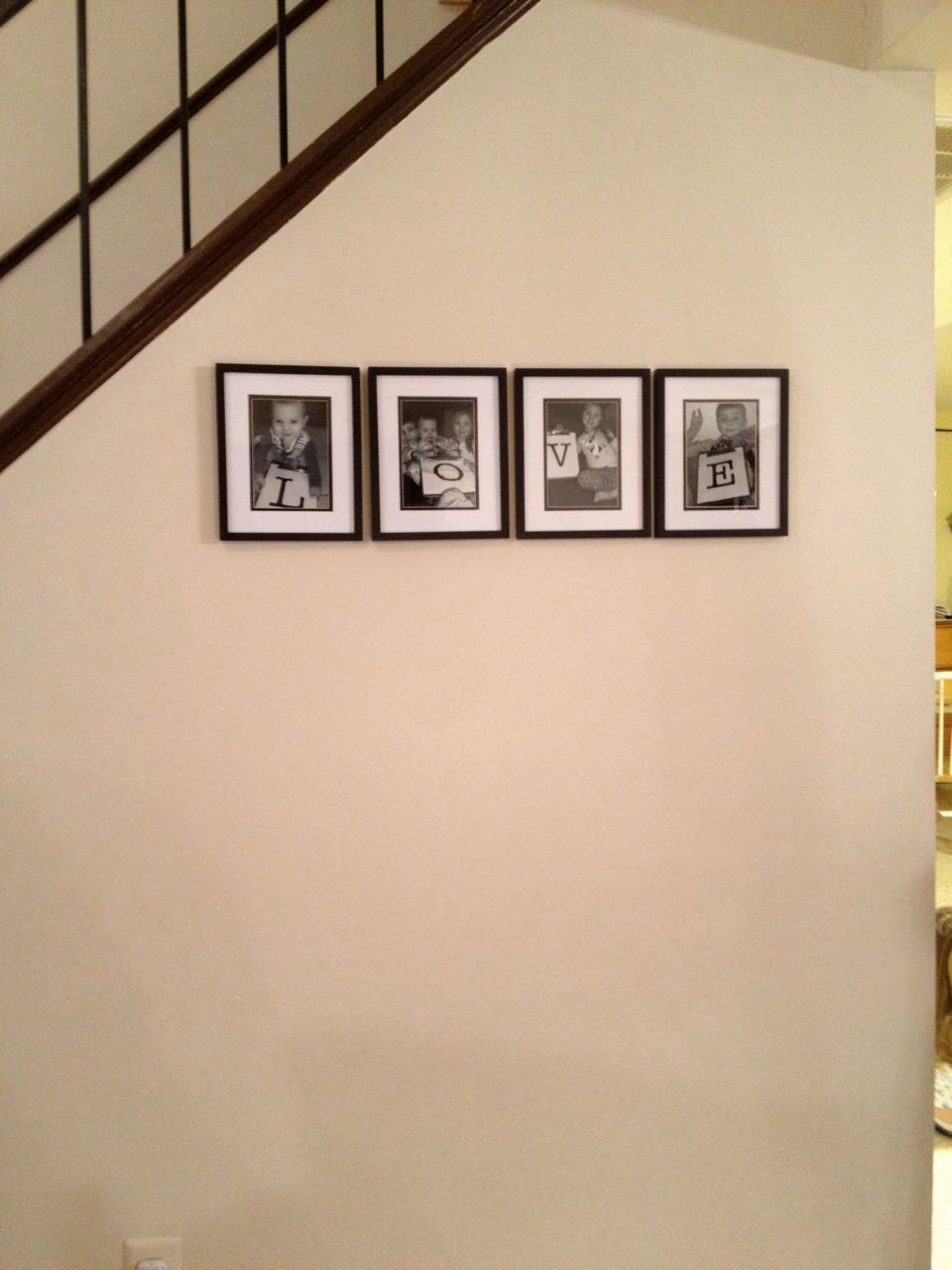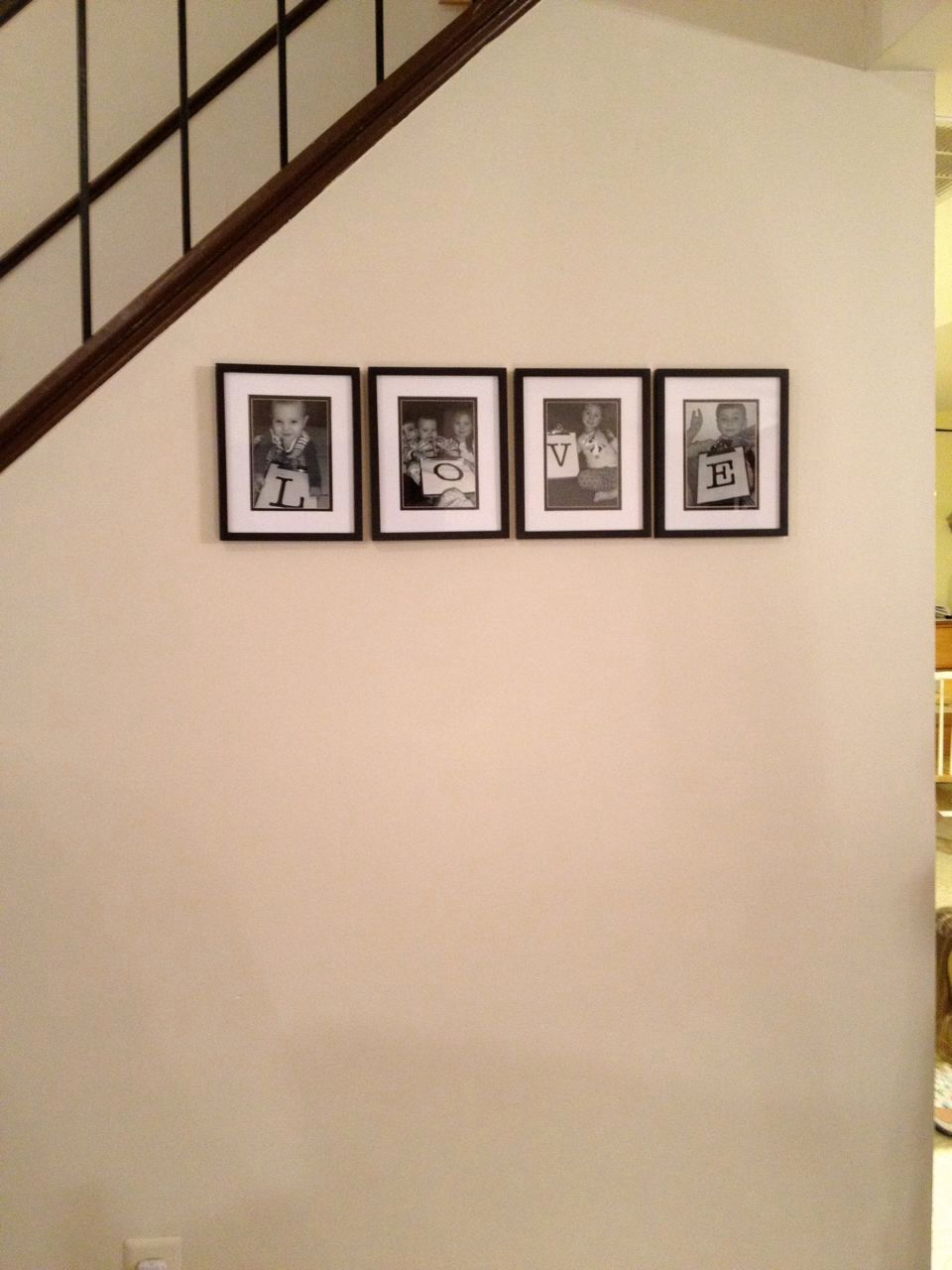 Coming up with a good gift for either set of parents is a tough feat.  One year my husband and I put a collage of photos in frames in my parents' kitchen. The center photo is a family photo when all of us, including my brother, took a trip to Maui. It's the 7 of us in front of the helicopter from when we took a helicopter ride around the island (actually the 8 of us. Unbeknownst to all of us I was pregnant with Mr. B. in the photo!).  Surrounding the central photo are pictures of my parents with my kids, my kids together, and various family photos. They loved it. Over the years we have exchanged and updated the pictures.
This year after looking on Pinterest I found a really, really cute idea of having the kids pose with letters and spell out the word, "LOVE."  Click here on LOVE to see where I got my neat idea.
When my husband and I bought our house a few years ago, we had to peel a lot of wall paper and repaint our house.  My mom caught the redecorating bug and peeled the wall paper off one of the walls in her living room and that is as far as she got.  I decided this year that my gift to them would be to repaint that wall for them and then hang "LOVE" in pictures featuring their grandkids.  I loved the ending result and so did they.