Long Training Runs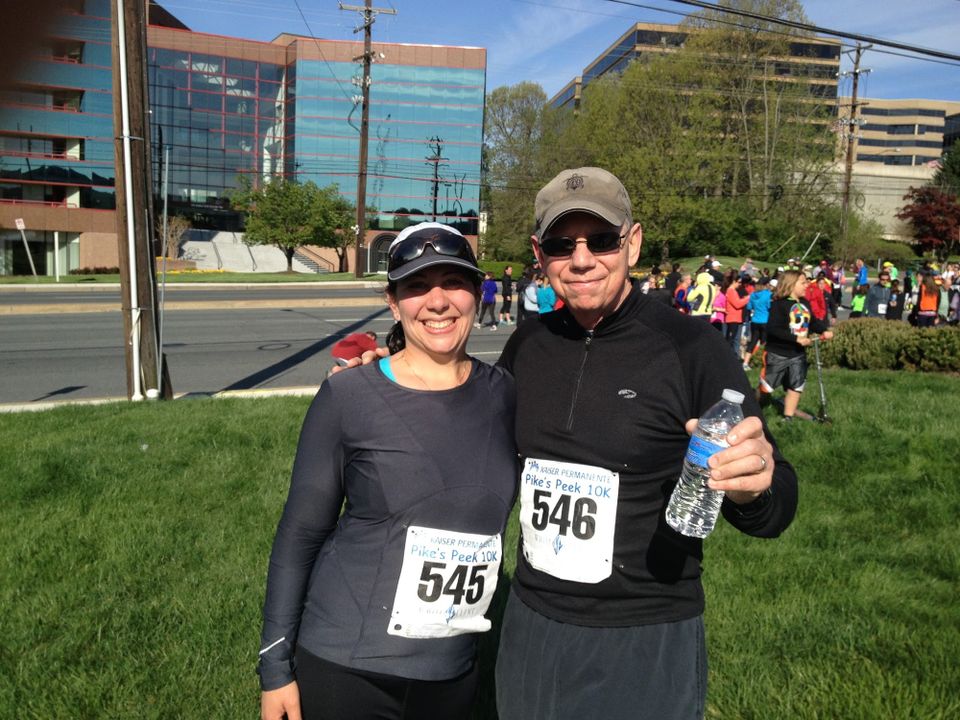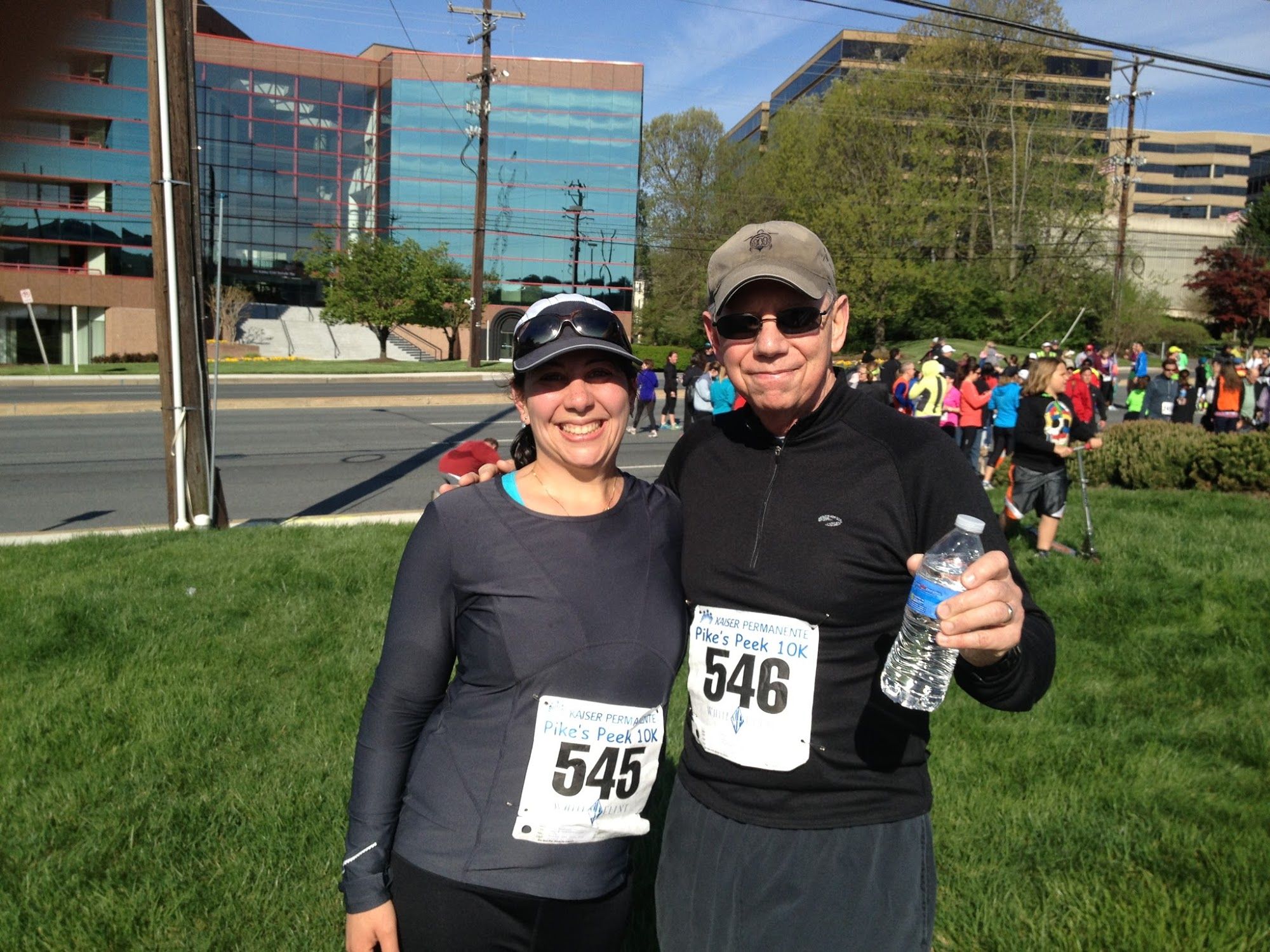 I am training for my next half marathon.  This time I will run it with my dad and I am really, really looking forward to running this event with him. In April we ran a 10K together and it was a great experience. He is a really good pacer. He runs about 2-3 minutes per mile faster than I do, but he stuck with me during the 10K and as a result I was able to PR (Personal Record) on the race running my fastest ever pace per mile.
However, with the hotter weather, a change in my husband's work schedule, and having training runs that were a slower pace per mile, I was having difficulty with wrapping my head around the fact that I was training for another half. Especially a half with a time limit of finishing in 2:45.  I finished my first ever half at 2:44 and that was with 15 minutes waiting in a long line for a port-a-potty.   When I considered doing the half in September I thought I'd nail it and be in well underneath the time allotted. By right now I'm not feeling it.
For two weeks I struggled with getting in a 9 mile training run. I'd wimp out and not finish it citing one reason or another for myself.  Not getting up early enough, it's too hot, or I don't want to run 9 miles on a treadmill.  Finally last week while we were on my vacation my husband asked me what was going on and I told him I just didn't know and that 9 miles seemed awfully long. He looked at me incredulously and said, "Haven't you done that at least half a dozen times already?" In reality, no. I ran 9 miles 3 times my entire life:  in a 9 mile training run, in a 10 mile training run, and in my first half.  That's not very often.  He told me to suck it up and get it done and that he'd take the kids out while I was running. So a week ago I gritted my teeth and I laced up my running shoes and opted for a route that would take me 4 1/2 miles out so that I would be forced to run (run, walk, crawl, whimper) the 4 1/2 miles back. It was definitely the way to go. If I done the loop route 4 times I would have talked myself out of it by mile 6 and called it a day. By making it so that I didn't have that choice it ensured that I would get in my nine miles and I did.  And it was great feeling of accomplishment, but my knees were killing me by the end of the day. And I realized that I wasn't enjoying running and it was because my knees were hurting so badly by the end of my training runs that I did not want to go back and do it again.  The thing is my shoes were only 3 months old and had only 250 miles on them. They should last 300-500 miles on average. New running shoes every 3 months can get to be a very expensive habit!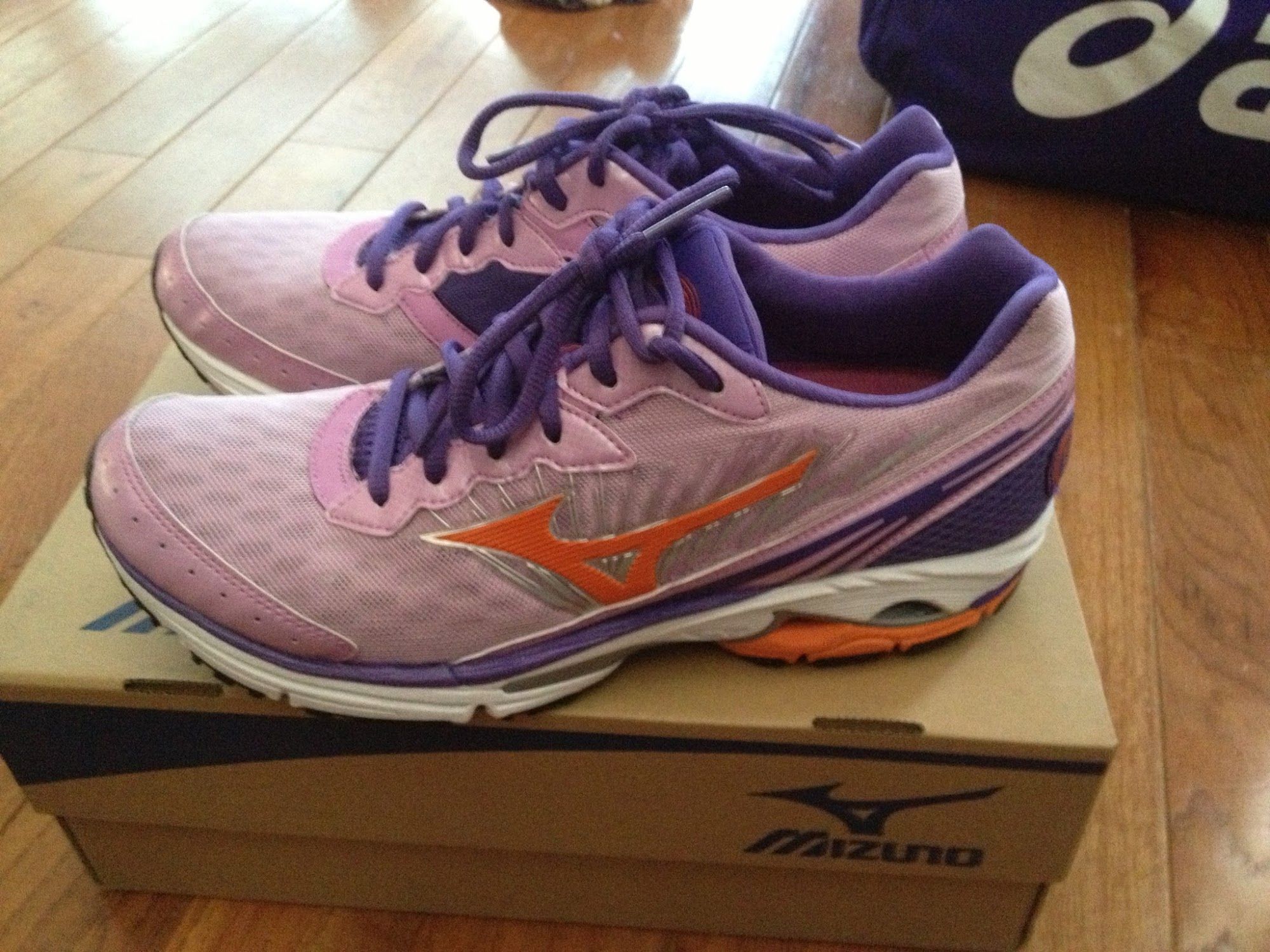 After talking to Hubby we agreed that it was time for new shoes. I knew I would cry if I had to run 12 miles in the current shoes. A few days ago I went out and got a professional fitting once again. The last one was 3 years ago and I should have known then the shoes weren't right for me. I had huge blisters on my arches and I had to break in my shoes. Runner's note:  You should never have to break in running shoes.  You should be able to run in them right out of the box and not have any trouble.  Case in point, today I did a 13+ run in my new shoes the Mizuno Wave Rider 16s and besides my feet and calves being tired from the mileage I did not incur any blisters or other ailments on my run. Runner's delight!
This time my run was different. I prepped myself for completing my 12 mile training run. I self-talked for the last week (super geeky, but it worked) about finishing 12 miles, made sure my audio book was loaded on my phone, and bought a pair of shoes that were professionally fitted for me. It also helped that the weather was perfect for running.  The result was my own personal half-marathon training run. I went further than my 12 mile training run and ran 13.1 miles. And it was awesome! My knees don't hurt as much. There is still residual pain that I have had since my first half but it is definitely less in my new shoes.  After breaking in my orthotics the knee and hip pain should be completely alleviated by next week!  I more than accomplished my goal and I was able to push past my personal wall of negativity.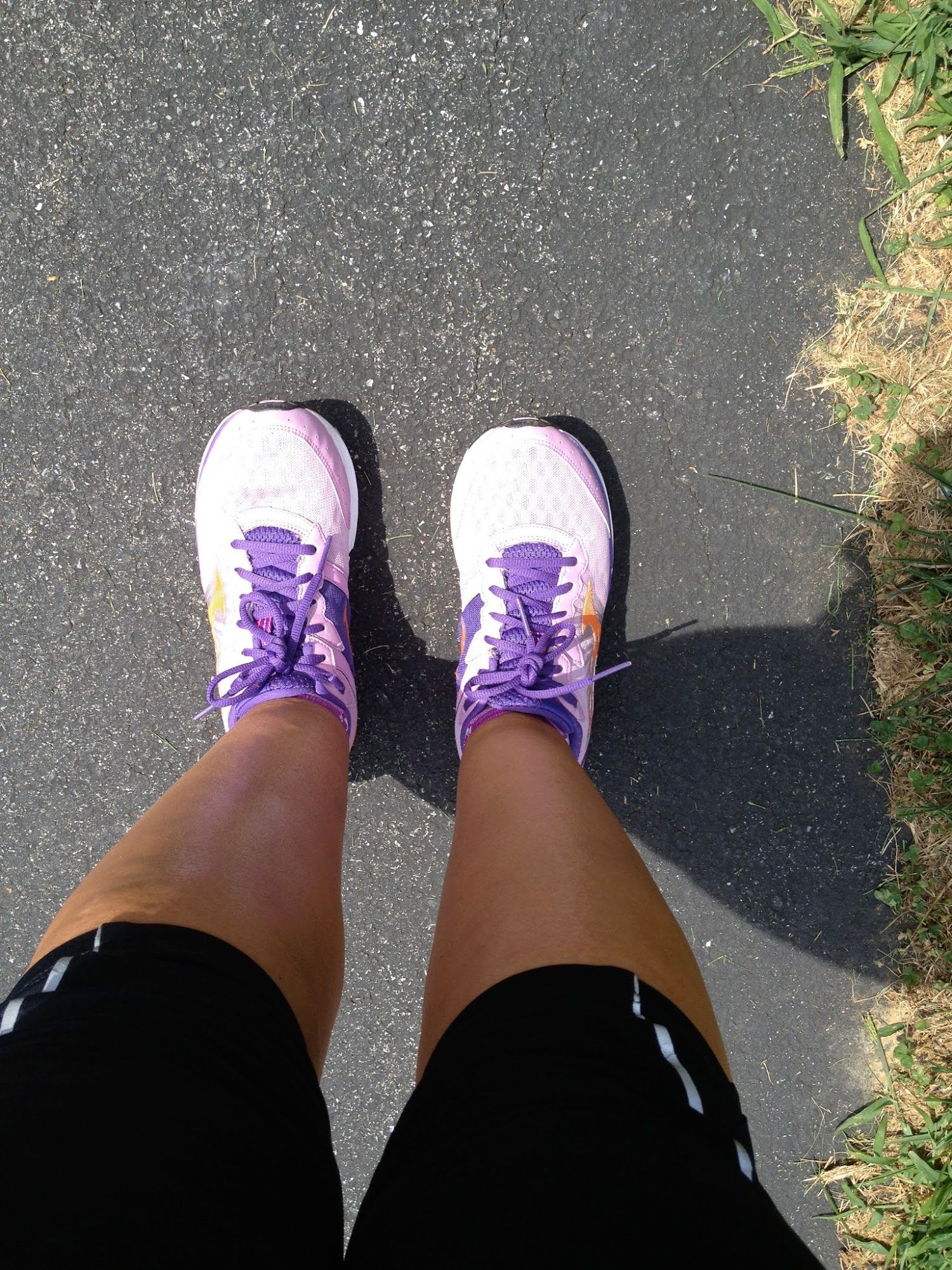 Running was beginning to feel like a chore to me. Not only was it a chore, but it was physically painful and I dreaded putting on my shoes.  That is not how I want my training runs to be because that is awful.   Today I had a boost of confidence and new shoes always help in motivating me to get out the door and try them out. A 13 mile run might be a little much to try out new shoes but my Mizuno's held up to the test quite well.
Running is my solace. It is my "me" time. It is the time that I can step back from the trials and tribulations of the day or week and take a fresh perspective. It's a time where I can listen to a favorite book and enjoy it without feeling guilty. It is a time to set and meet goals and feel accomplishment.  It is my prayer time and my reflection time. It's my time with God. It is my time to go out and kick some butt and then come home filled with endorphins and be a better Mama.
Long training runs can give you that time to think, to analyze and to give you a fresh perspective on life.  And I've read that if you can't come up with a solution for a situation while you are out on a long run, then maybe the solution is that you accept the situation as it stands.  I ran for more than 3 hours today and if I couldn't come a good answer for whatever I am facing then maybe I have explored most if not all the options. Fortunately, today I didn't have any situations or obstacles that needed to be addressed. Today was a training run, yes, but today was also a fun run and it was fabulous...well until the last half mile when I was tired, but you know ;) It was still a good day! Now I know that I can complete the half that I am scheduled to run next month with my dad. And while today's run lasted a half hour longer than I have to complete my half, I have no doubt that Dad and I will get it done and finish before time is up!  Happy running!