Back to School Shopping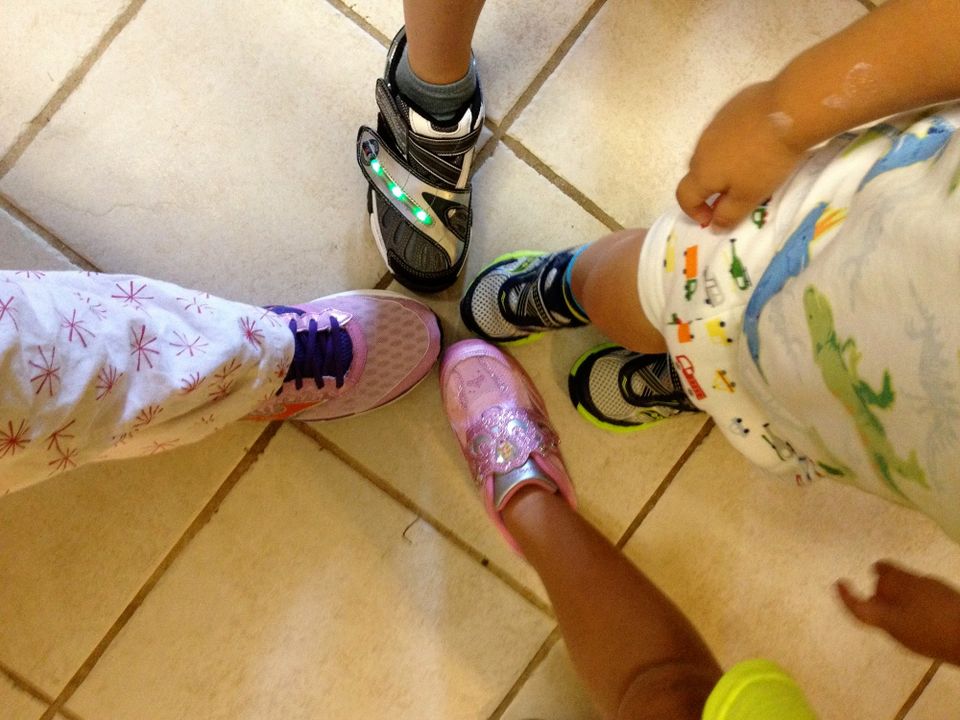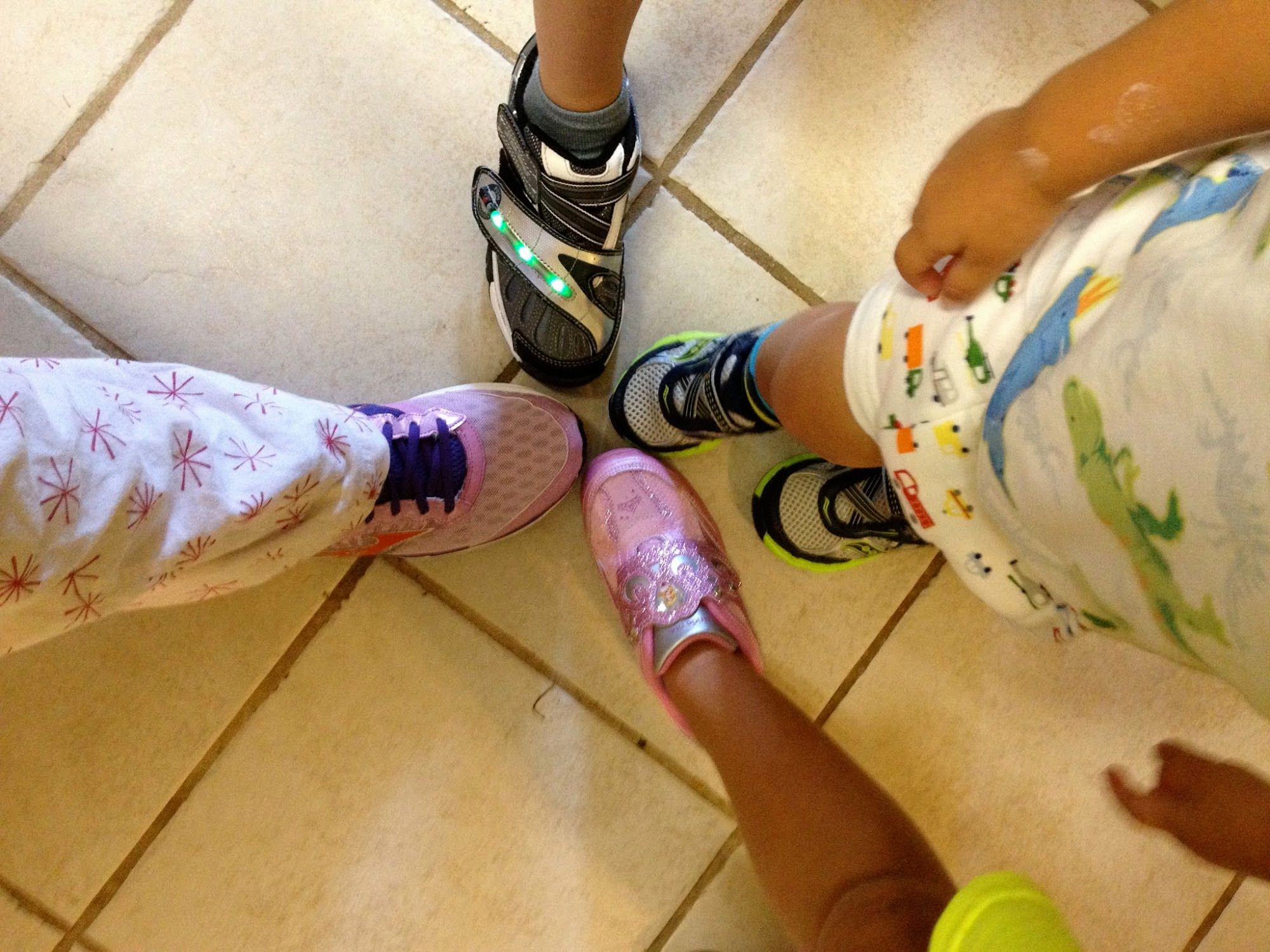 Nothing says "Back To School"like a new pair of shoes.  Last week I took the kids shoe shopping and it was a good thing I did as they had grown out of their current shoes.  I broke down and finally allowed the big kids to get their very first pair of light up shoes.  There has been a lot of jumping in new shoes around the house lately.  Bananas was so excited to get his "Big Boy" shoes that he hugged them while he was still in the store.  A few days later I purchased a new pair of running shoes for me and it was a good thing I did. No more knee pain after a run!
I brought along a mother's helper when I went I took the kids out to buy them new school clothes and I am so glad they did. Miss A. made the trip quite pleasant and enjoyable. The kids love her and so do I. I was able to get so much accomplished and we didn't have any melt downs the entire time we were out. Yay!  The kids got what they needed and I was able to get all my shopping down. A usually tedious task was made that much better by the help and patience of a mother's helper. Here's to a new school year!