Lenten Soup Supper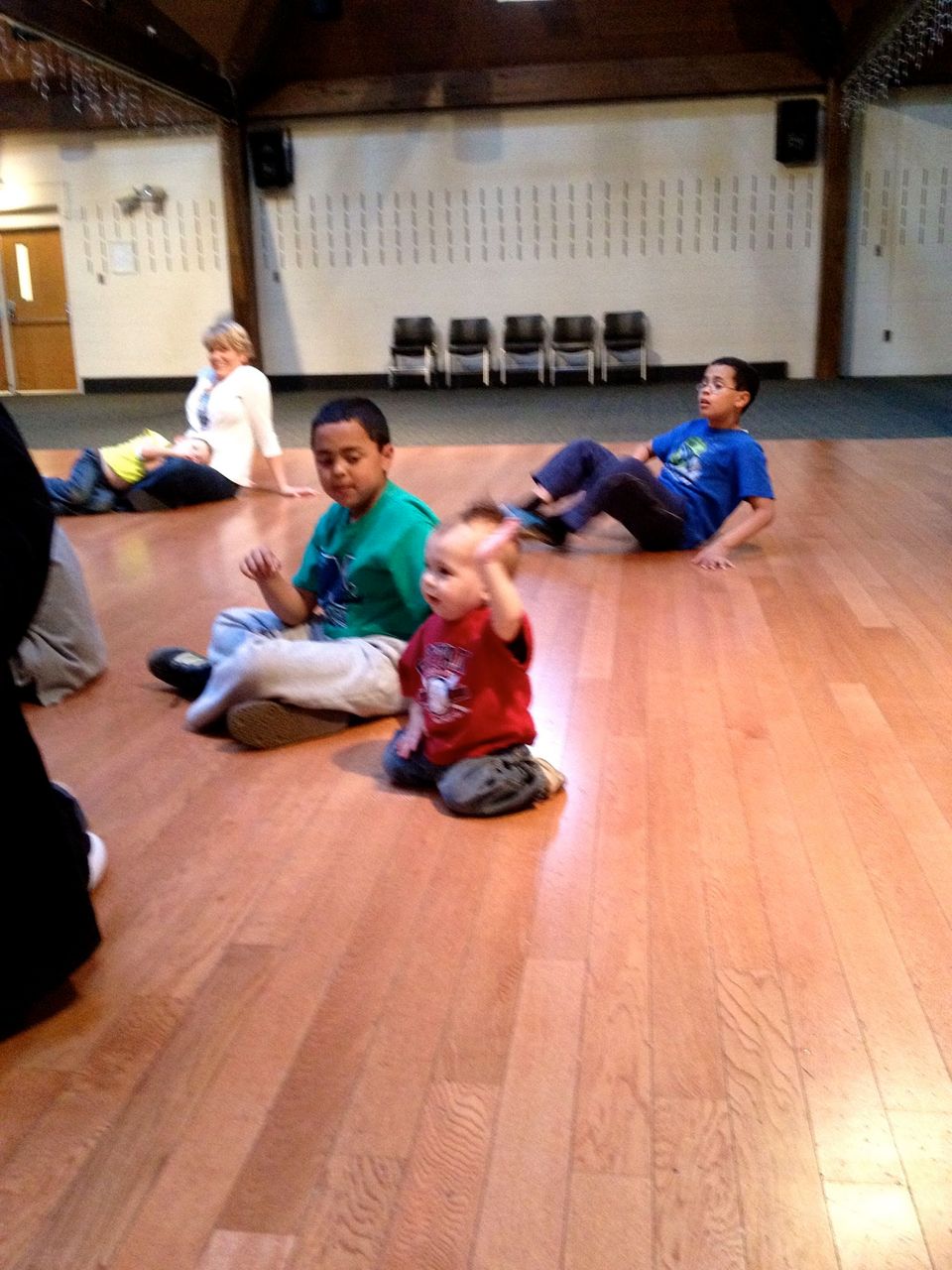 During the Lenten Season our parish organizes Friday Soup Suppers. For the last few years we have attended the Family Soup Supper. Monsignor makes yummy soup for the families, meets with the kids to discuss the importance and reason behind Lent, and then we all meet in the Church for a kid-friendly version of the Stations of the Cross. It is one of my favorite traditions.
This year, Boogie spoke up and answered questions.  When Monsignor asked what Boogie was doing for Lent he said, "I gave up tv and video games. And my mommy is making baby blankets for the pregnancy center."  I looked up startled and my husband and I smiled at each other.  #1 Boogie knew that this was a time for us to give up something and #2, he noticed that I was making something for the pregnancy centers and thought to mention it. I was really touched and humbled by my little man.
Buggy answered questions, too. Gathering her courage after seeing her brother stand up and share what she was doing during Lent. Even the littlest in the trio sat on the outskirts of the group and raised his hand.  Even though he couldn't articulate anything about Lent, he was there ready to participate.
I am truly humbled by my children.  They have given up their favorite pastime of watching television without complaint. And they have obviously been paying attention. Whenever Buggy asks me to whom I am giving my latest blanket project, I always reply, "To a baby who needs it."
While I love making blankets for the many friends who are having or have had babies recently, I am woefully behind. I dedicated Lent to a time of making for those who need it more and hope to catch up with my friends soon.  In the meantime I will pray for the baby who receive my latest creation and learn from my children. I am humbled.
Matthew 19:14
But Jesus said, "Let the children alone, and do not hinder them from coming to Me; for the kingdom of heaven belongs to such as these."