Cousin Birthday Party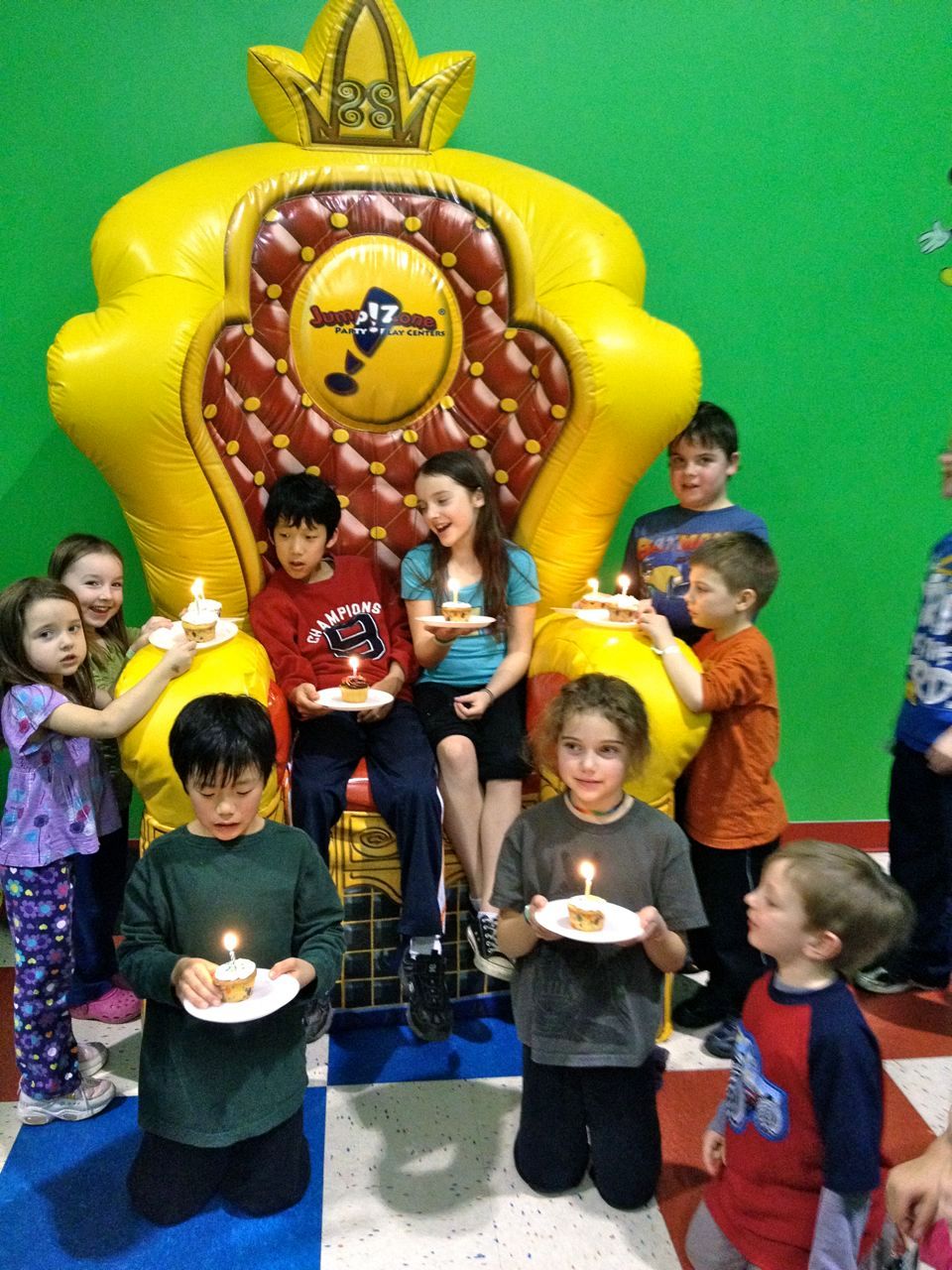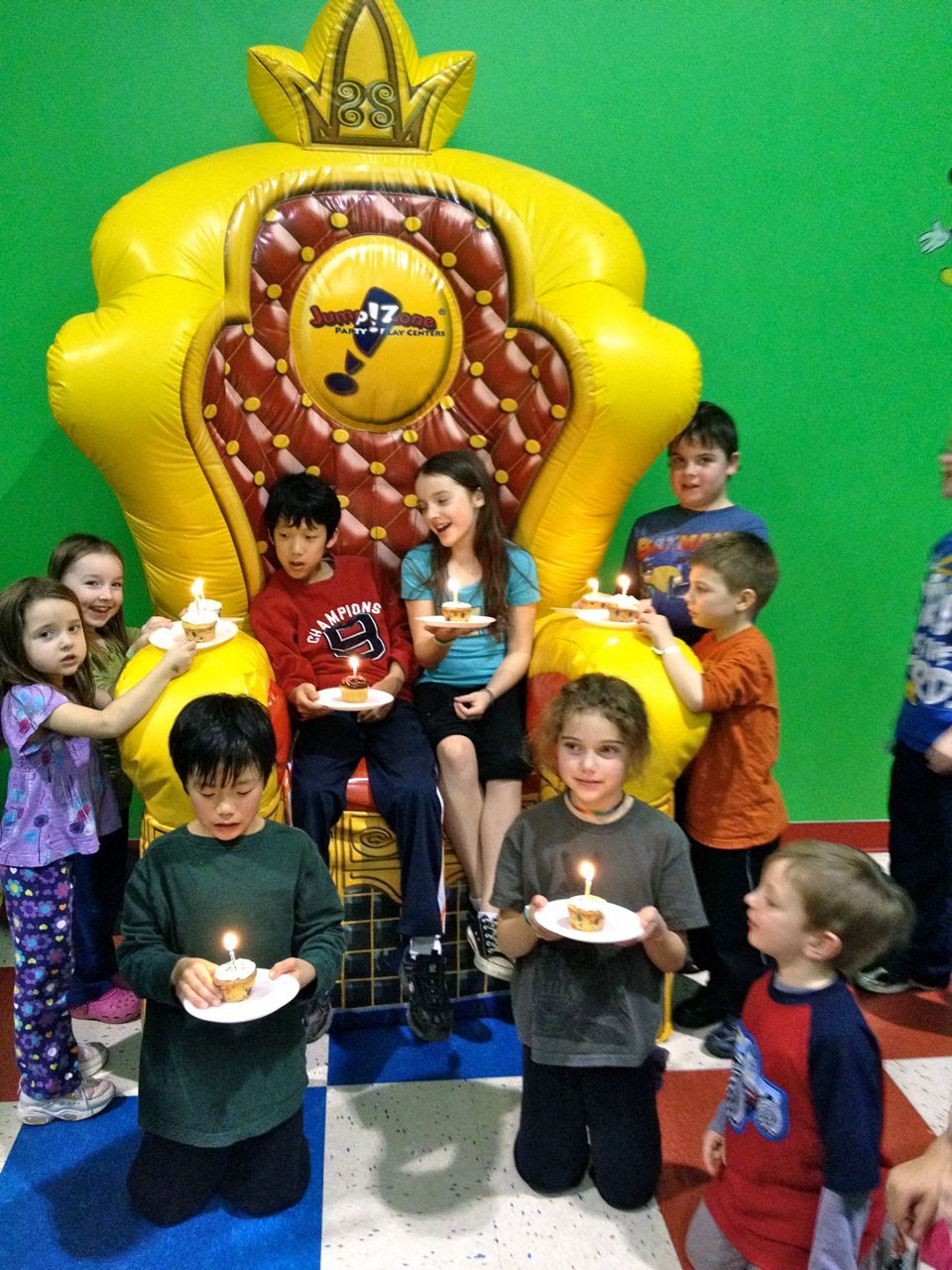 This year is the first year that Boogie was included in a larger cousin birthday party.  Instead of individual parties, we and our extended family agreed that it would be easier to celebrate the kids' birthdays by seasons. Boogie joined the Winter birthdays this year and we celebrated his birthday along with 8 of his cousins (that's almost half the clan!)
Instead of inviting a ton of outside friends we kept it small (relatively) with just the cousins, a couple of cousins from another side of the family and a few Godparents who are not part of the clan by birth or marriage, but definitely still a part of the family.  The party took place in a bounce house (a warehouse filled with inflatables).  The cousins had fun bouncing with another and celebrating together.
I liked this set up, because being part of a family, especially a large one, means that you will inevitably have to share.  Boogie shared his birthday with his cousins and loved it. He loved spending time with them and being part of the group. He's easing his way out of being one of the "little" cousins :)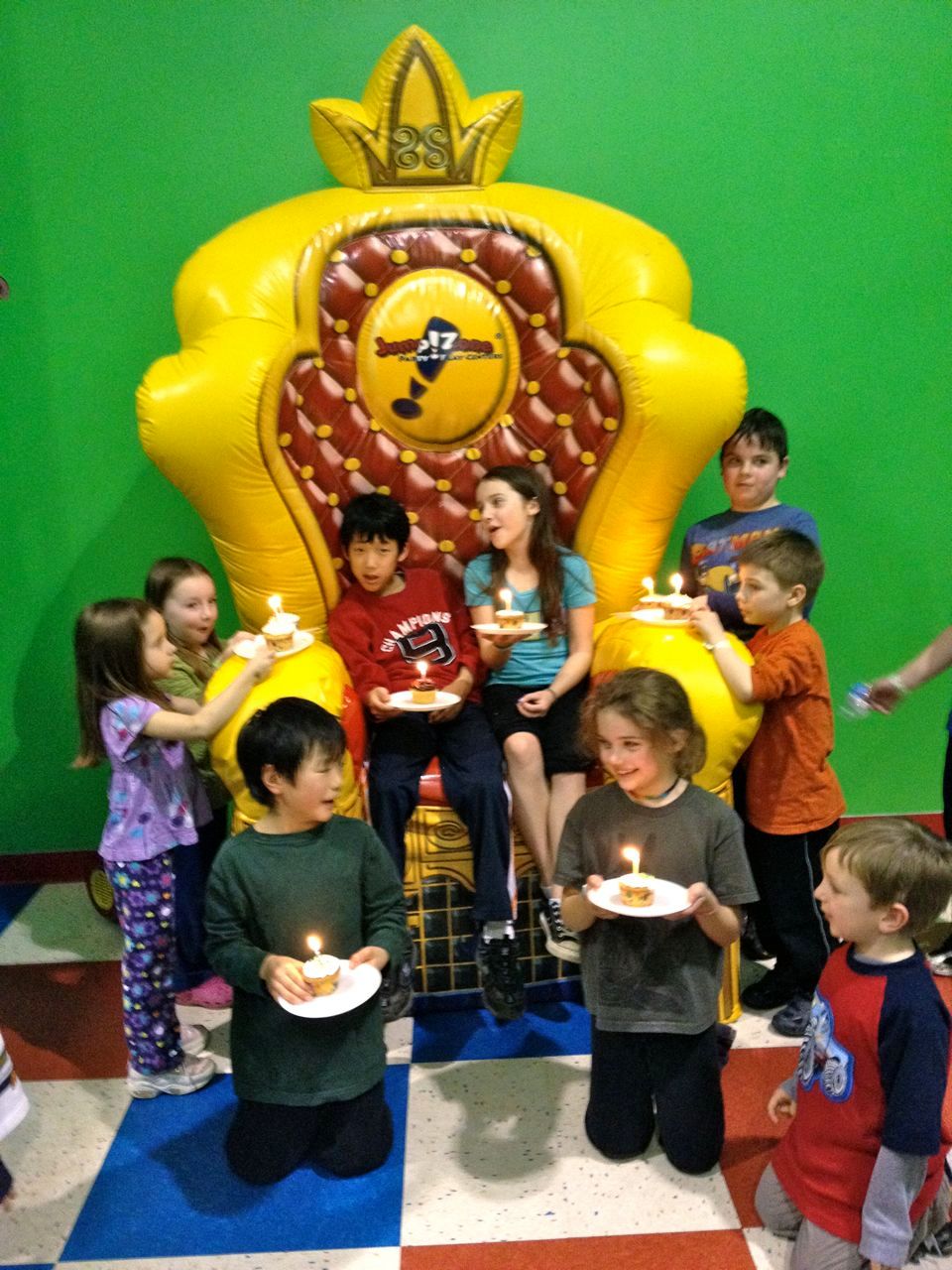 Boogie's Godmother and her family were invited. She has a daughter who is Buggy's age. Buggy enjoyed running around and holding hands with her friend C. They were a cute pair trying to help one another enter the bounce houses, racing each other down the slides, and climbing the "mountain" in the dino house. I wish I had gotten pictures.
Mr. Bananas loved the attention from his Godparents and whoever was willing to hold him.
I am exhausted after the party even though there was very little for me to do but keep an eye on the kiddos. I think it's a little overstimulating to be in a large warehouse with kids bouncing all over the place.  It was a fun day and most importantly my sweet Boogie was able to celebrate with his cousins and be a part of the group.
His actual birthday isn't until the end of the month and I'm planning a very small "friend" party with some of his kindergarten buddies.  But I think this celebration will tide him over until then.
Happy early birthday, Boogie Man!