Another Lost Tooth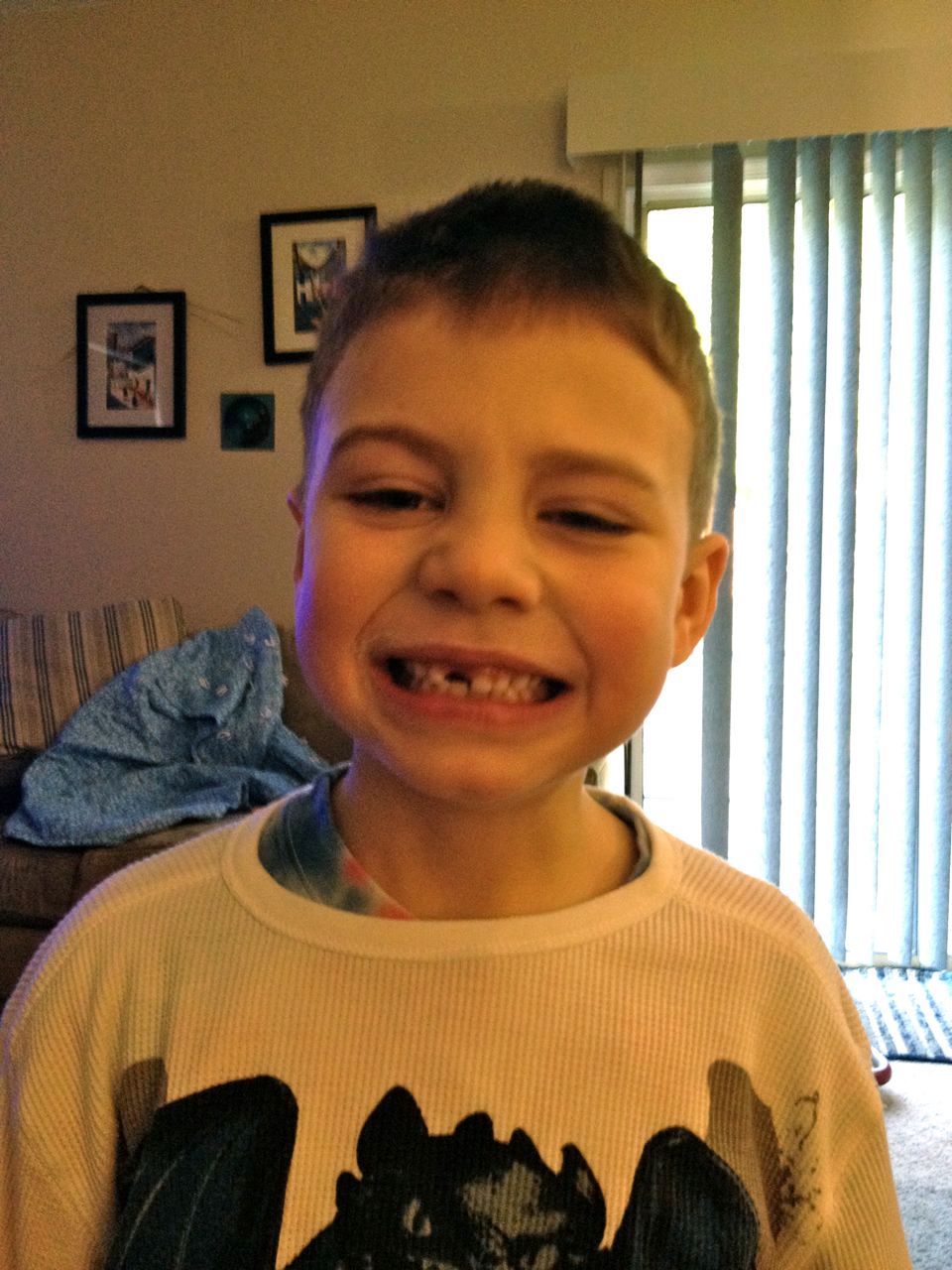 My sweet Boogs has lost his 3rd tooth. He lost it a few weeks ago on February 19th (oh my, where has the time gone!)  I was taking a nap (Daddy was supervising the kiddos) when Boogie raced into my room: "Mommy, Mommy! I lost my tooth" and when I opened my eyes I saw a grinning Boogie with one less tooth. I asked him where it was and there was a pause, "I'll be right back!" and he raced out again. He came back up a few minutes later to inform me he must have swallowed it while he was eating lunch. He wrote a note to the Tooth Fairy and received a dollar for his lost tooth. Boy, have prices have gone up!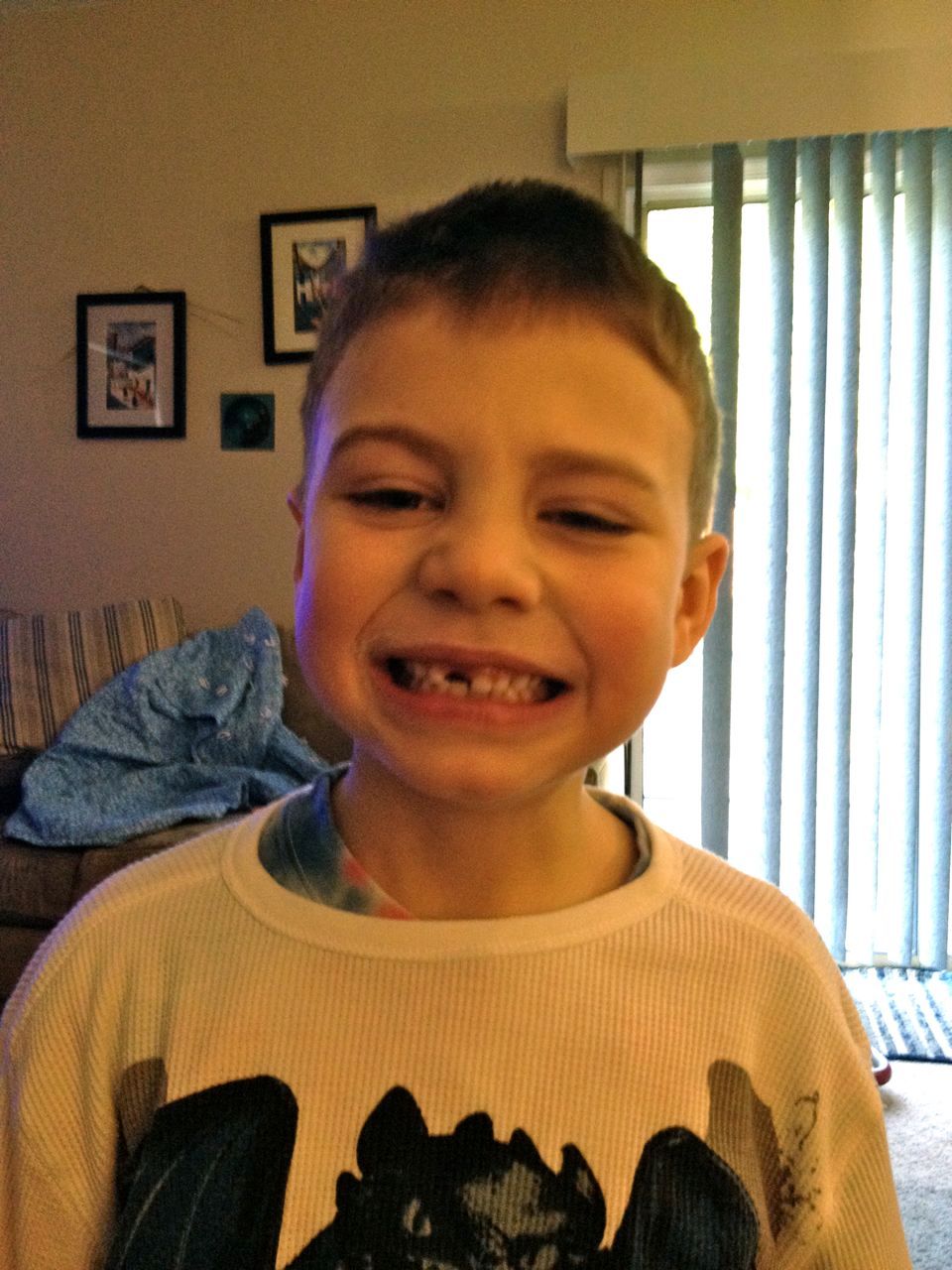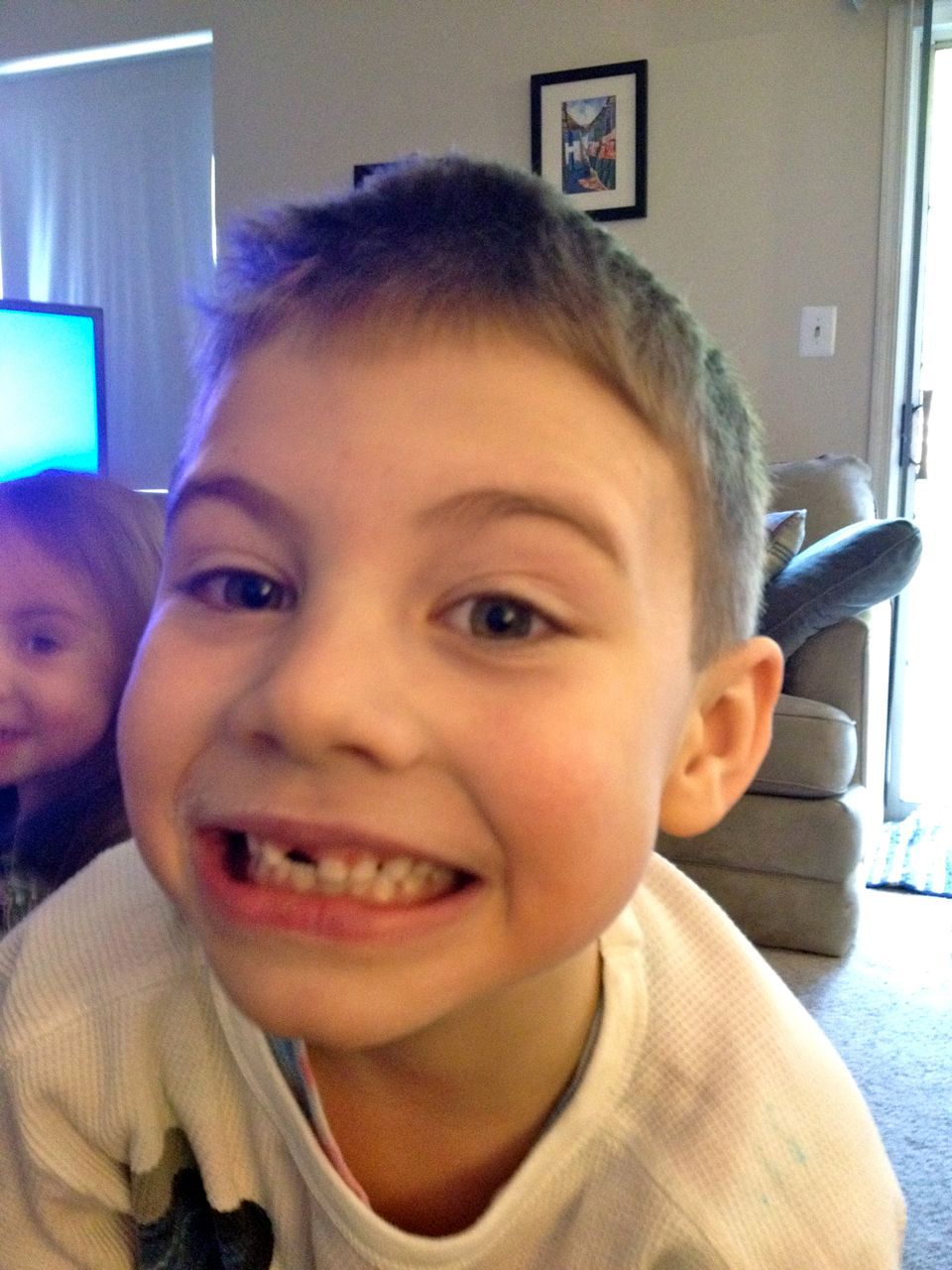 I love the new smile and think he looks adorable!
To find out what the tooth fairy pays for the first lost tooth, and how Boogs lost two teeth his first week of kindergarden check out my previous post.