Buggy's Dance Recital 2012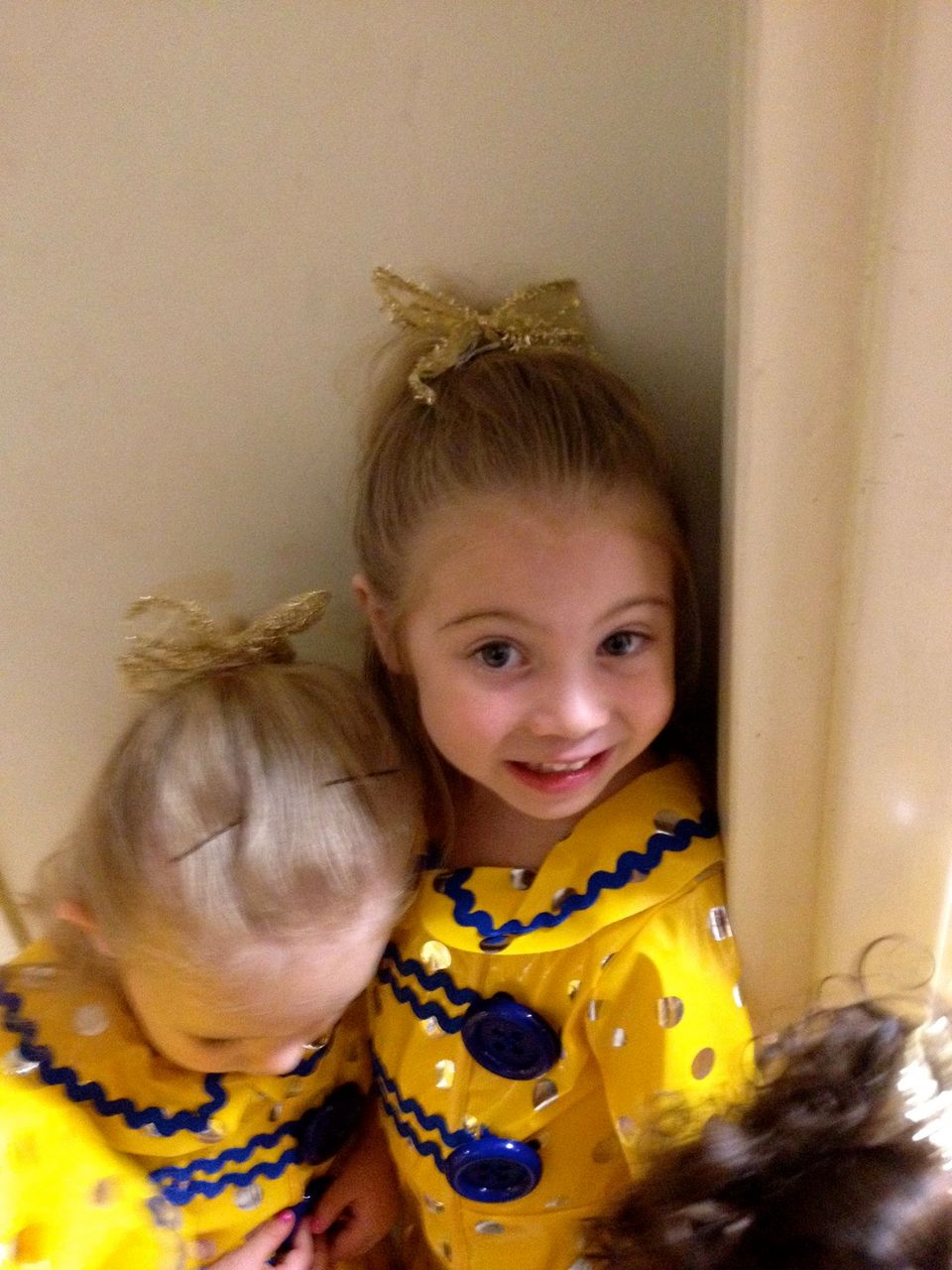 Buggy has taken another year of dance classes. I am so glad that she has this opportunity. She loves dancing and she loves her dance teacher.  This past weekend was her dance recital. I am absolutely terrible about getting pictures of her in her recital outfits. Ugh!  She is adorable and yet, I am so worried about making sure she is ready for her number that I forget to take pictures. I had the same problem last year.
We prepped for the recital by getting mommy/daughter manicures and pedicures. Have I mentioned that I love having a girl?  I love bonding with her and spending some one on one time with her.  In a house full of boys, it's nice to be girly together.
I took her to her dress rehearsal on Friday. I have to admit that it had been stressing me out to get her to her dress rehearsal. The recital was scheduled to take place 45 minutes away from home.  Add rush hour traffic and a tornado warning and I wasn't sure if we'd make it. Thankfully, Hubby had planned to be home that Friday to give me a hand. He kept the boys while Bug and I made the trek to the dance rehearsal. I'm so glad he did. I don't know how I would have kept Mr. Bananas entertained throughout the rehearsal.
As soon as we walked into the theatre, Bug said, "A stage! I'm going to be on a stage!" She couldn't wait!  It was so cute. After I had her dressed and ready to go she said, "My sparkles! My pretty lips! You forgot my sparkles and pretty lips!"  Oh, that's right. I had forgotten her eye shadow and lip gloss. But I made sure to put it on her for the recital.  The dress rehearsal was a late night, but I had promised Buggy ice cream on the way home. She fought very hard to keep her eyes open on the 8:30pm ride back to our house.  We stopped on the way home to get ice cream. We sat in the car in the parking lot enjoying our treat and hanging out together. We talked about the recital and what to expect for the next day. Our Bug was so excited to be on stage in her pretty costumes and sparkly make up.
The next morning was busy. But we managed to get everyone out of the house on time and made it to the dance recital right on time.  We had great seats right up front and enough room for everyone. I was really pleased my parents made it this year. I was disappointed that they had missed it last year as I thought they would have really enjoyed seeing their granddaughter perform.  But they were there this year and I think they were glad they came. Bug was really glad that they were there.  She waved to us before her first number and blew kisses at the end.  While I was getting her ready for the second number she told me that she wanted me at the bottom of the stage to see her perform. She was so tickled to see us again when the stage lights came on.  The whole performance was adorable.
As stressful as it can be getting ready for the performances and deciding whether or not we can afford it, I love watching Buggy perform and I love that she loves it. We stayed with the same dance studio for the second year in a row. I really like it, however, I think I'll look again for a daytime dance class. It would just fit our schedule better. I figure I only have about 2 years (tops) of being able to put her in a daytime dance class to free up our nights. We'll see.  But I'm pretty sure that no matter what, we'll stick with dance for at least another year because she loves it so much.