Beach Vacation 2013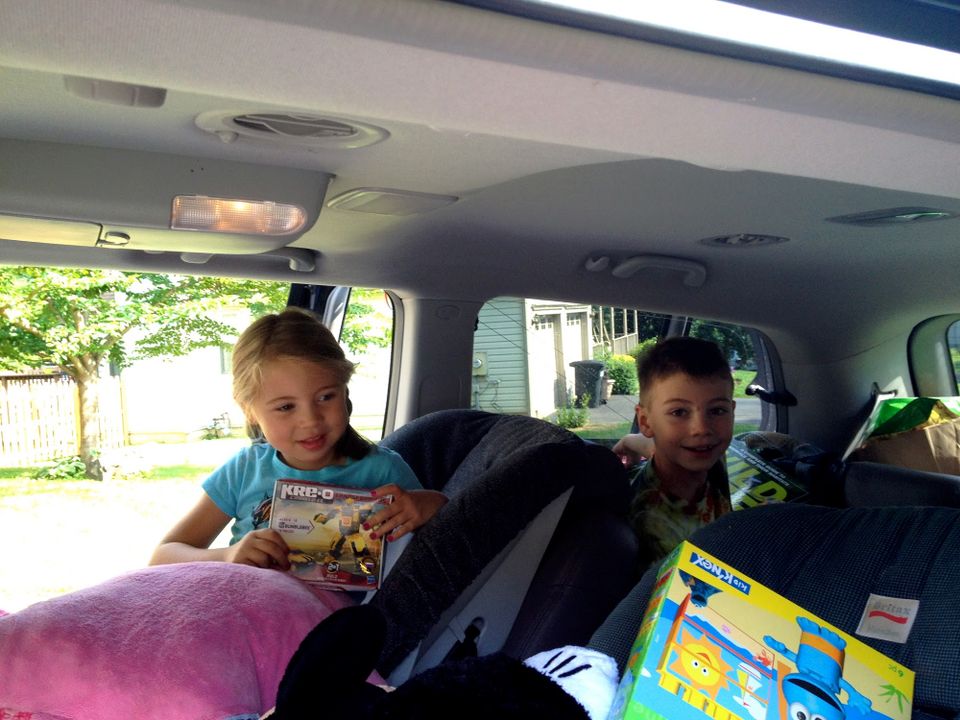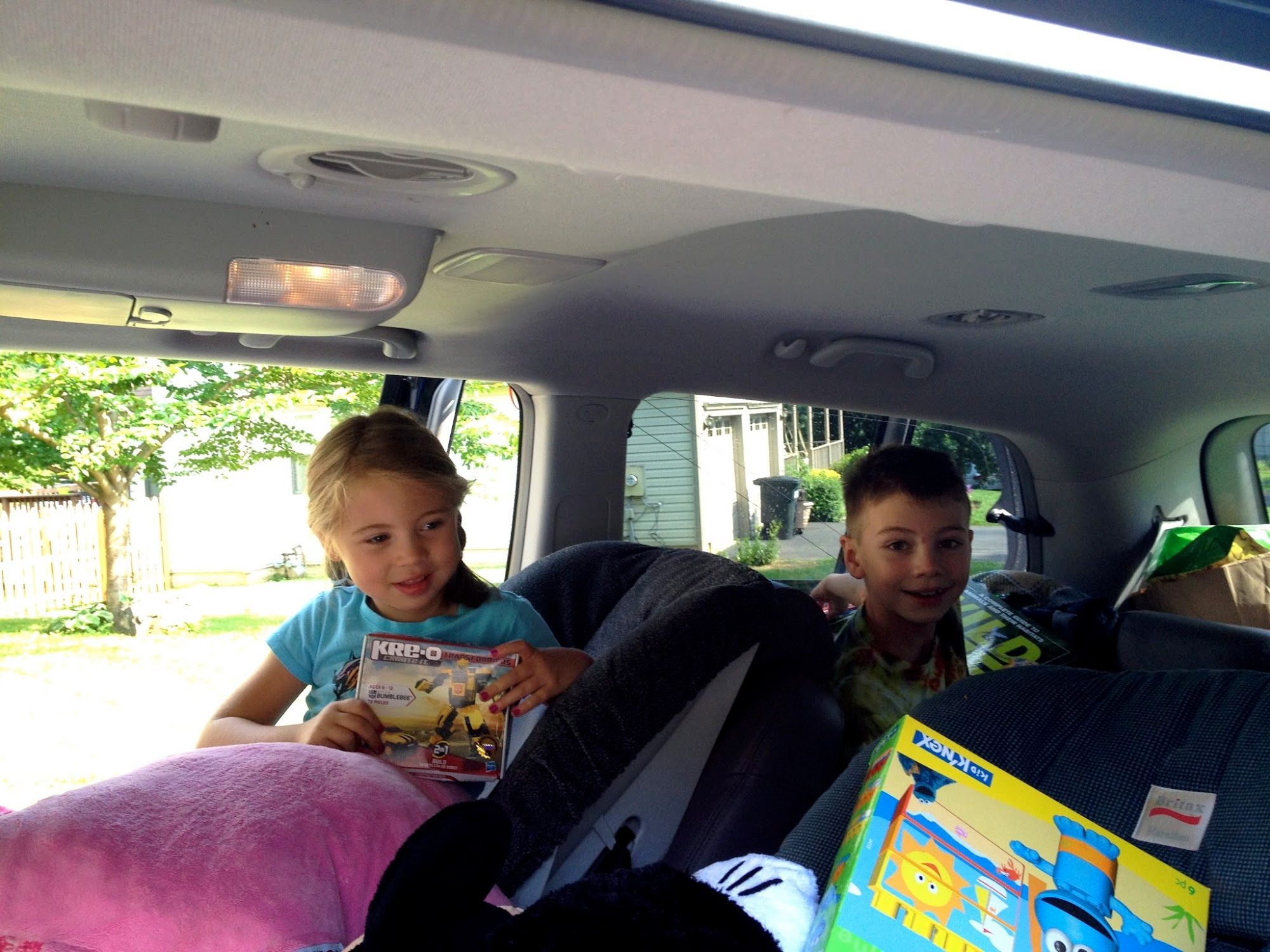 This year we were able to go to the beach for a week.This time we stayed a little closer and it was a good decision. We were able to run home for anything we forgot and with a potty training 2 year old, the closer the bathroom, the better.  It was nice that Hubby was able to work this in with his new work schedule. He was a little worried that with his current rotation he wouldn't be able to join. Fortunately that wasn't the case and he was able to join us.  The kids had a blast and the weather was great.  I loved living near the board walk that week. It meant that it would be easier to get home in the dark after we indulged in our nightly soft serve.  Last year we had to cross a busy highway to get back to our place and since there weren't any sidewalks it made Hubby and I nervous every time we made our way home in the dark with the kids.  My dad was able to join us this year and that was a lot of fun. He and I were able to get in a few training runs for our upcoming half marathon. There is nothing like a week without obligations. We enjoyed the sun, surf, sand, relaxation, and ice cream.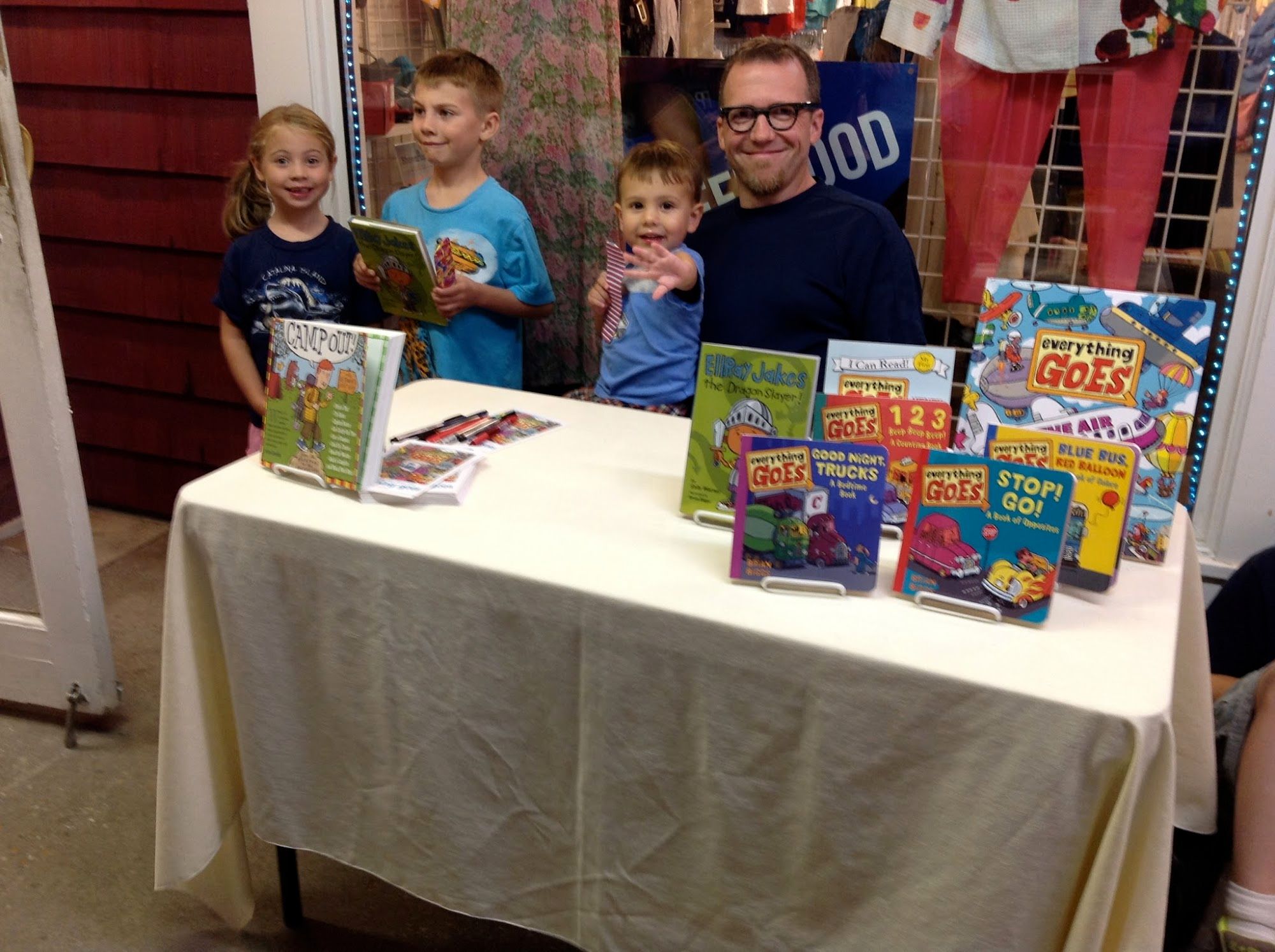 We had a few highlights of our vacation. The first one being able to spend some time with my dad. We also were able to visit with friends who had a house at the beach. They joined us one night on the beach and one night we joined them for dinner in their home. It was a fun night filled with good food and conversation and playing games.  This year the beach had a movie on the beach and we met up with a family from our church who were also spending time at the beach. The beach movie was cute and it was fun to hang out a little late, eat popcorn, and enjoy a good family movie. We saw "Surf's Up" and I truly enjoyed the animated movie about penguin surfers.  One night as I was walking Mr. Bananas around the board walk we happened to stop at the book store where an children's author/illustrator was doing a book signing. We chatted with him and bought some books for him to sign. The store manager asked if she could take a picture with our kids and the author/illustrator Brian Biggs. Their picture is now hanging up in the local beach book store.  We went back the next day for a read aloud with Mr. Biggs. The boys were still sleeping, but Buggy and I dodged rain drops and puddles and enjoyed a pleasant morning in the bookstore.  If you get a chance check out his books. He does a series called "Everything Goes."  We bought his Everything Goes In the Air and he signed the book for us.  We hope to see him again next year!
Hubby and I enjoyed a relaxing vacation with our kiddos and we all wanted it to last a little longer. But duty calls and Hubby went back to work and we had to prepare for the new school year.  It was great while it lasted and we hope to plan another beach vacation next summer.