Almost Wordless Wednesday--Fun Run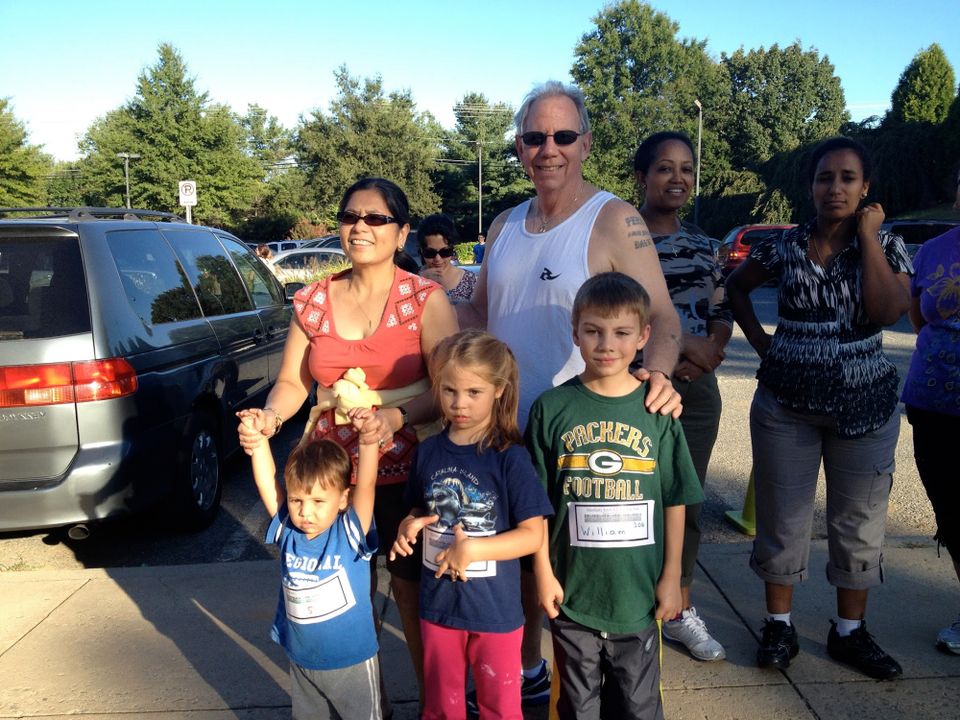 My son's school holds an annual 1.5 mile fun run. They've been doing it for about 6 years now. We participated last year. I pushed a stroller while running with Buggy and Bananas in it while Boogie ran the course.  Hubby was out of town for work that week and it was just me and the kiddos. This year, Hubby was unable to get home from work in time and my folks stepped in to run it with the big kids while I ran it with Mr. Bananas. I'm pretty sure he was the youngest participant.
The big kids did really well and ran most of it with very little walking. I never saw them once they passed us.  I stayed with Bananas the whole time and he did really well. He is the most excited about running and may very well be my running buddy when he is older.  He ran most of the course and walked very little. He never asked to be carried. He did ask for his shirt to be taken off halfway through. He had his own cheering section any time we passed a group of people. At the halfway point we passed the table of volunteers who were recording times and they cheered him on.  Throughout the run he kept saying, "Go Big Boy! Go Big Boy! Go Mommy! Go Yem, Go Yen! Go Big Boy! Go Yo-Yo, Go Yo-Ya!" He cheered on each of us as he ran along, even if no one else was near enough to hear him.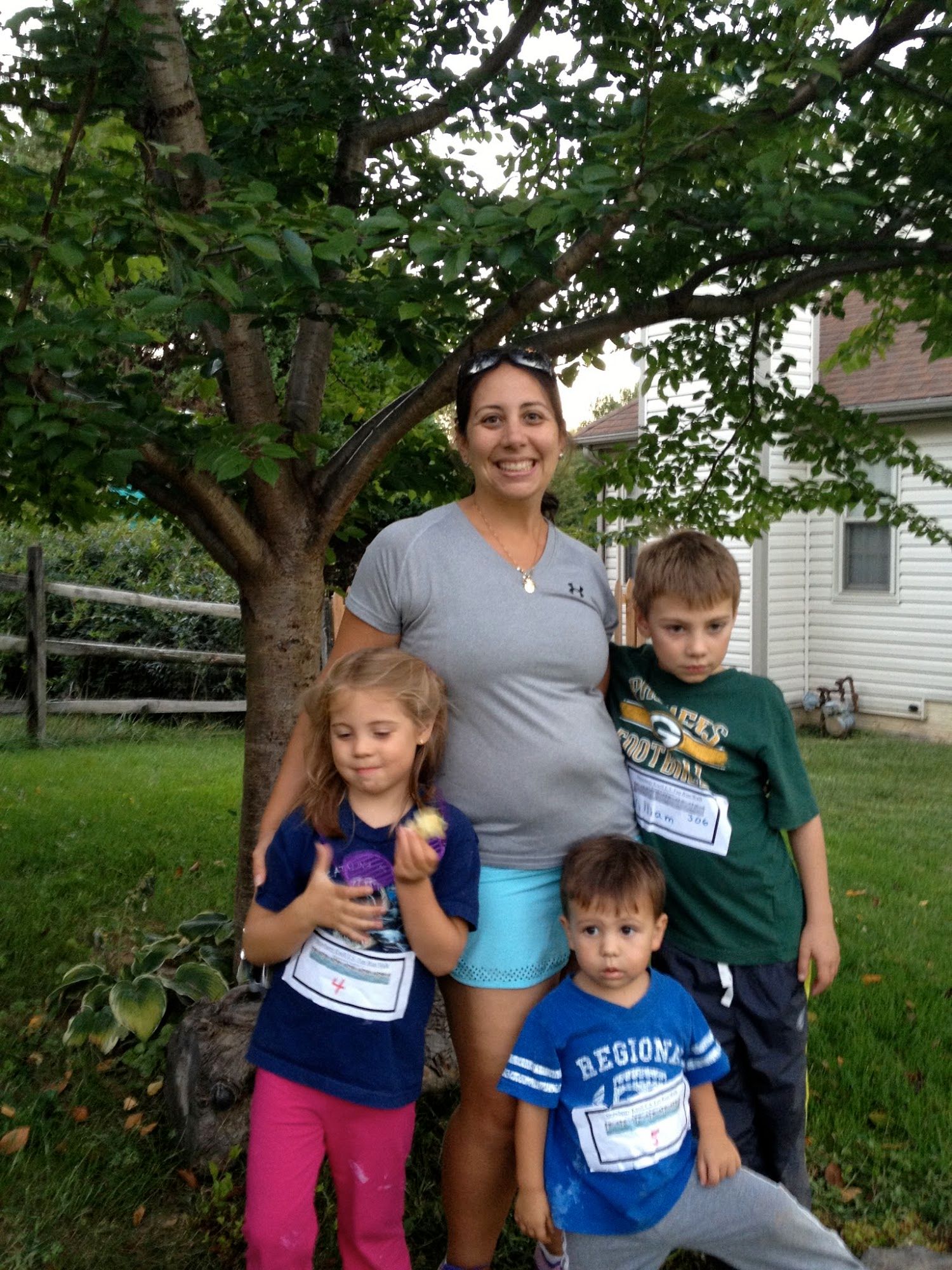 It was fun evening followed by DJ and dancing on the school grounds.