2 months Old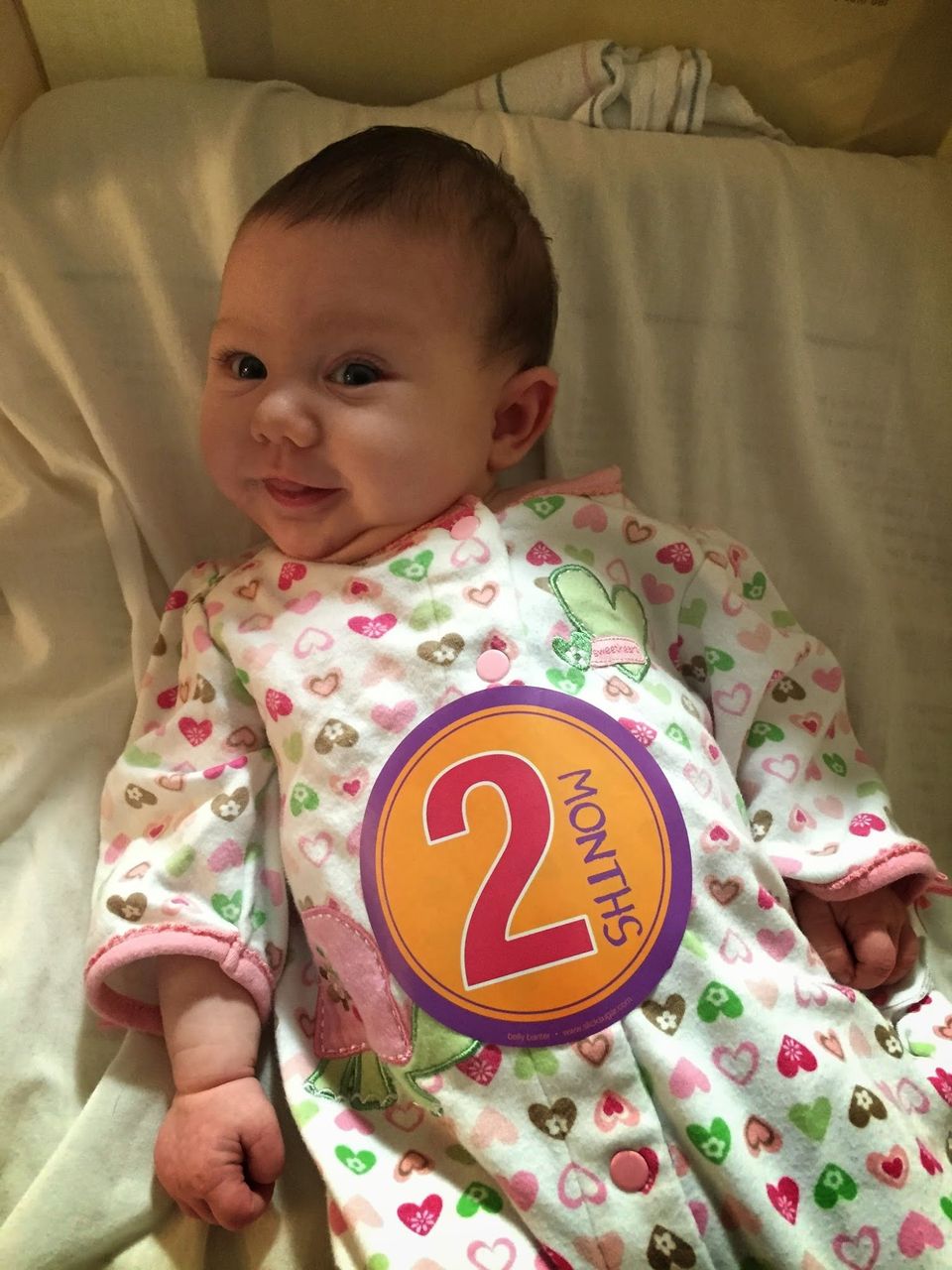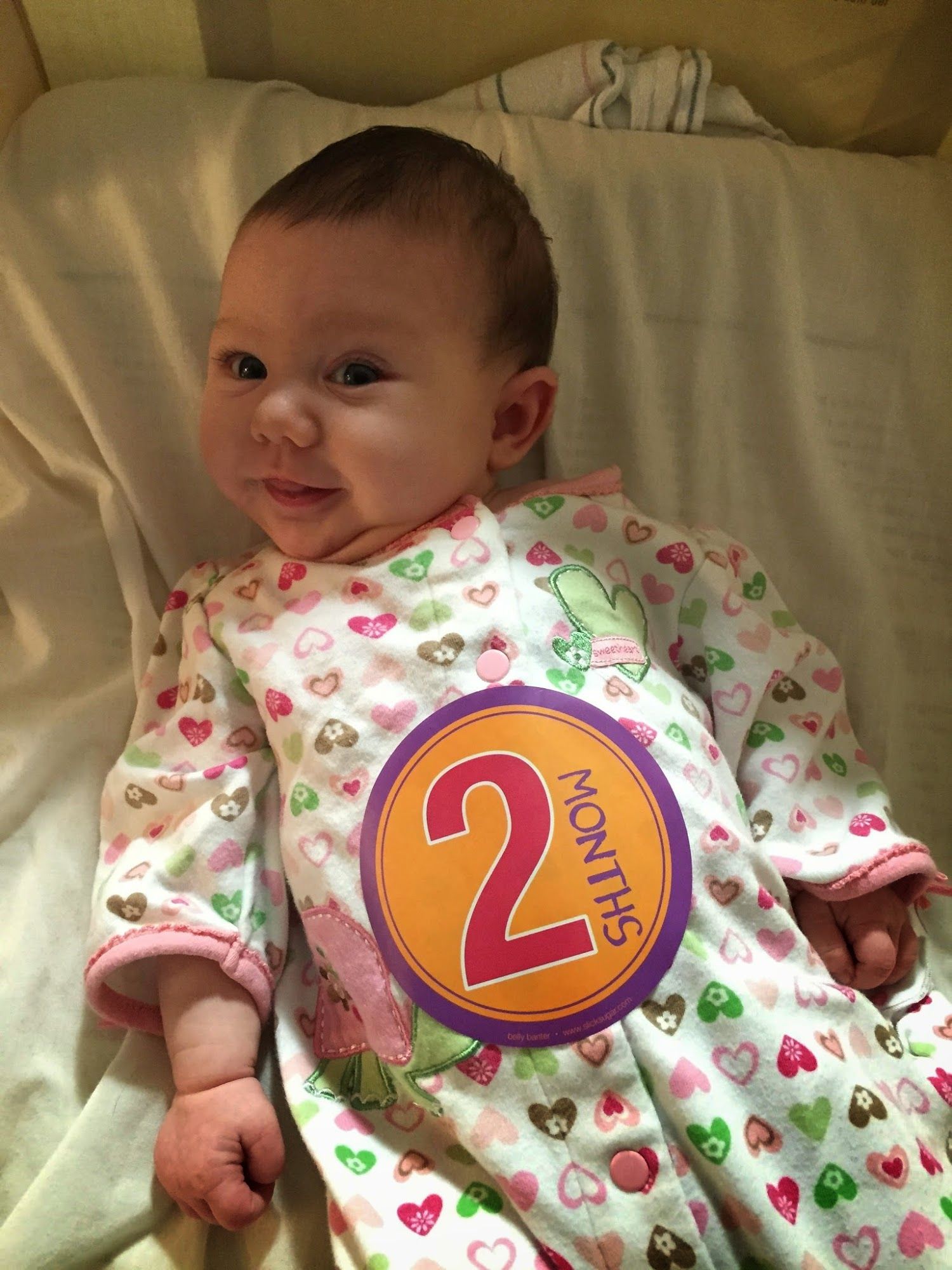 Our sweet little girl turned two months old. She weighed in at 10 pounds and and had grown another 1/2 inch. She was 15% for weight and 79% percentile for height. She is tall and skinny with the chubbiest of cheeks.  I was happy that she had gained weight. There was a lot of concern at her two week check up that she had dropped a pound since birth so we were on a rigorous schedule for pumping and nursing. I was so happy she showed growth at her 2 month appointment so that we could resume a regular nursing schedule without the additional pumping. It also meant that Mama got to sleep a little more. I took more naps with our little bean and we both relaxed into a good feeding/napping schedule.
She is doing so well and smiles whenever we smile at her, talk to her, or sing to her.  Mr. Bananas adores her more than ever.  He is constantly by her side.  When we get into our van he wants to check on her before he gets into his seat. At church he wants to sit next to her and hold her hand. He is her greatest fan. I hope it is something that continues for years to come. He has really enjoyed his big brother role. I thought that there would be some jealousy, but no. He loves her too much to be jealous. It reminds me of when he was born our Buggy took over a maternal role when it came to him. Buggy is still pretty protective and helpful when it comes to Mr. Bananas. She has been a good role model for him and he is enjoying his new role.
Our little girl enjoyed her first Christmas.  We received a beautiful photo album from one of her aunts filled with pictures of her baptism. I had forgotten my phone and could not take any pictures. Thanks to my sister in law and my best friend, I have some pictures to remind me of the day of her baptism. My father-in-law was able to perform the baptism at our church. He proudly told the congregation that he was baptizing his 22nd grandchild.  Beans's godparents are her aunt L. whom she is named after and her uncle E.  We are blessed that they agreed to be her godparents.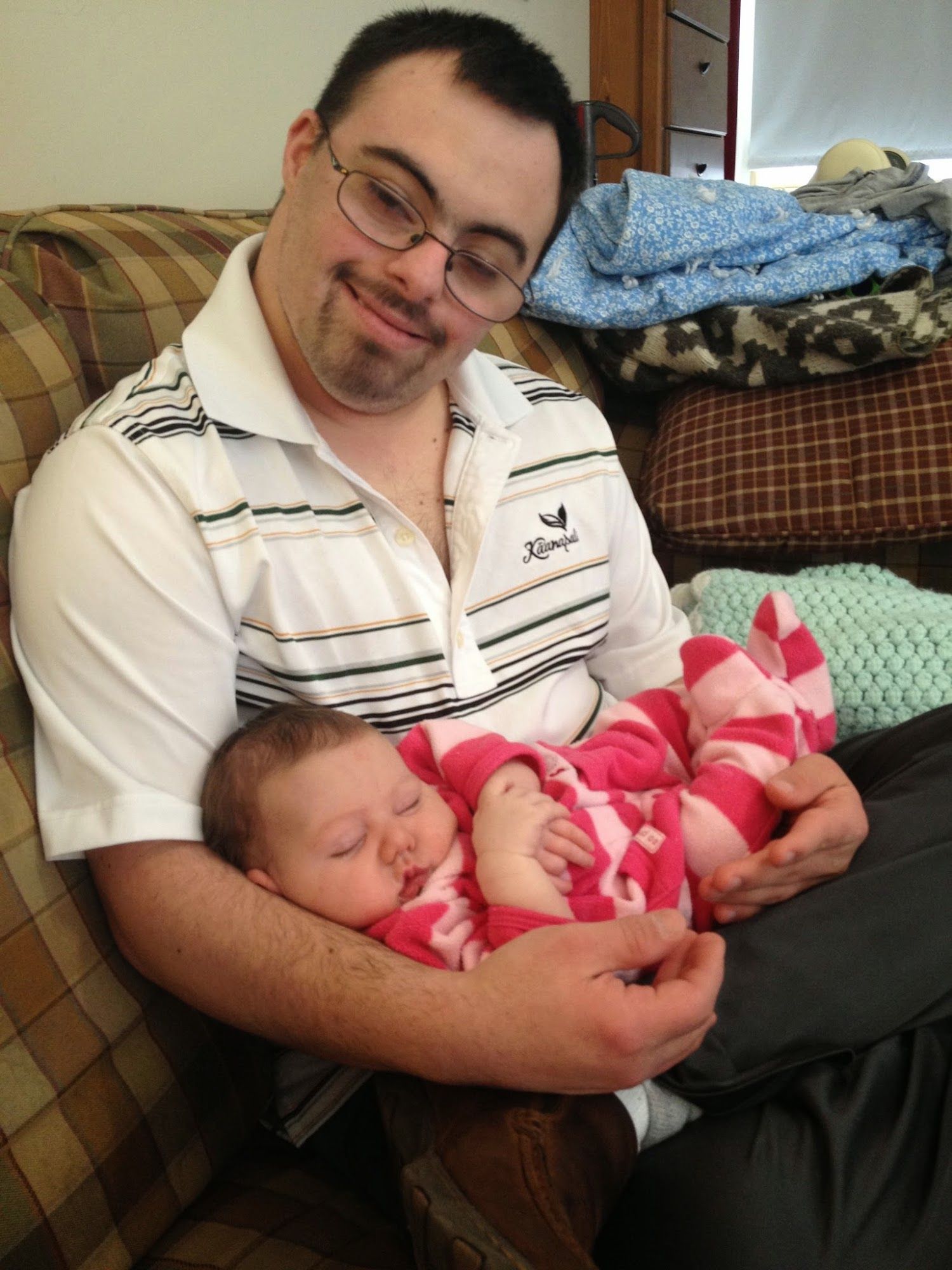 I was touched by the number of family and friends that shared our special day with us. One of my very best friends from school traveled from a state away to join us for Bean's baptism.  After the baptism we invited everyone to our house. I invited quite a few people to our house to celebrate. But like the parable of the loaves and the fish, God provided and we had enough food and room to accommodate everyone.
So many friends have come by to visit Bean in her first couple of months of life. I am so blessed by their presence in our lives. We are humbled by their love and friendship.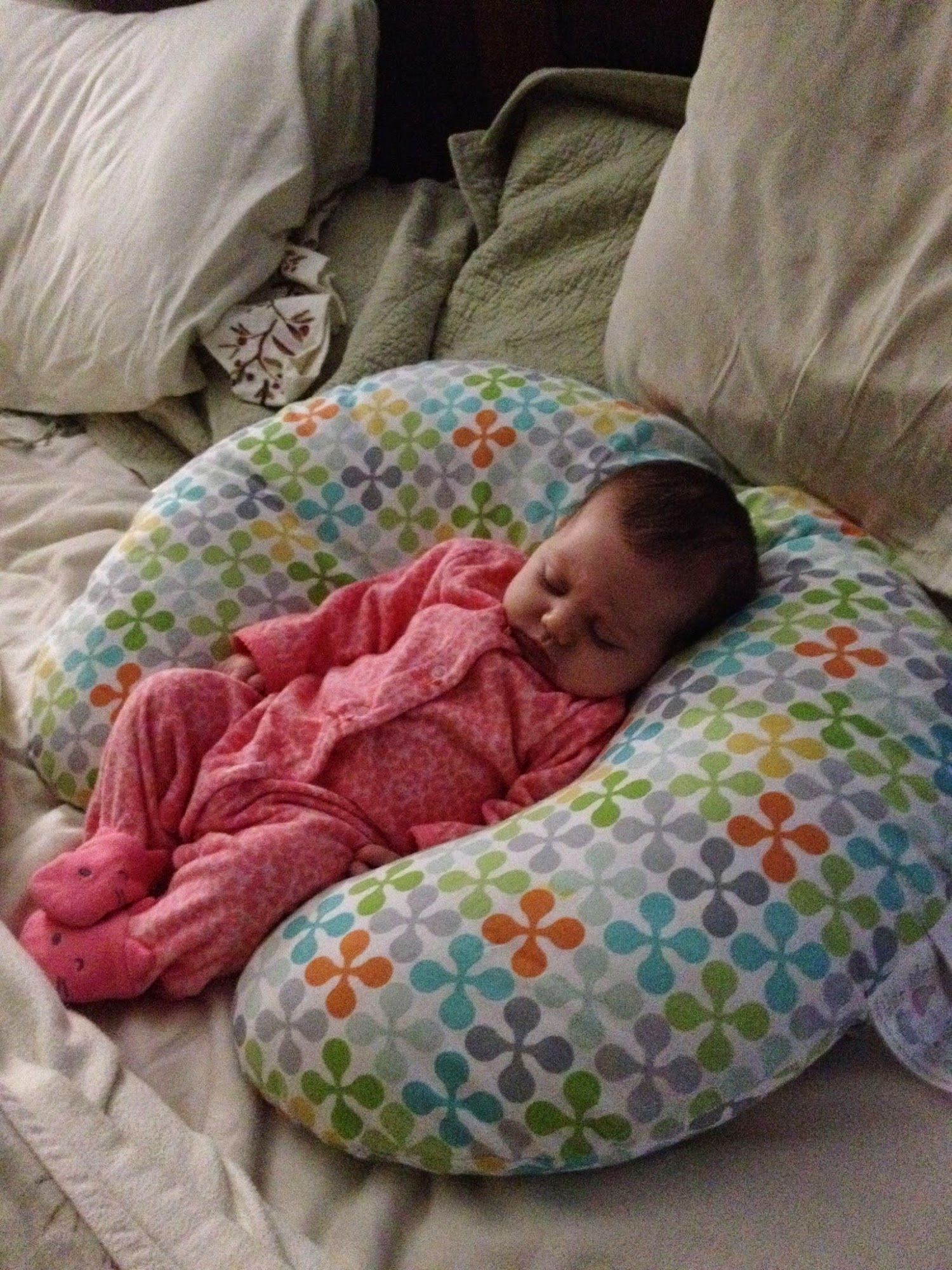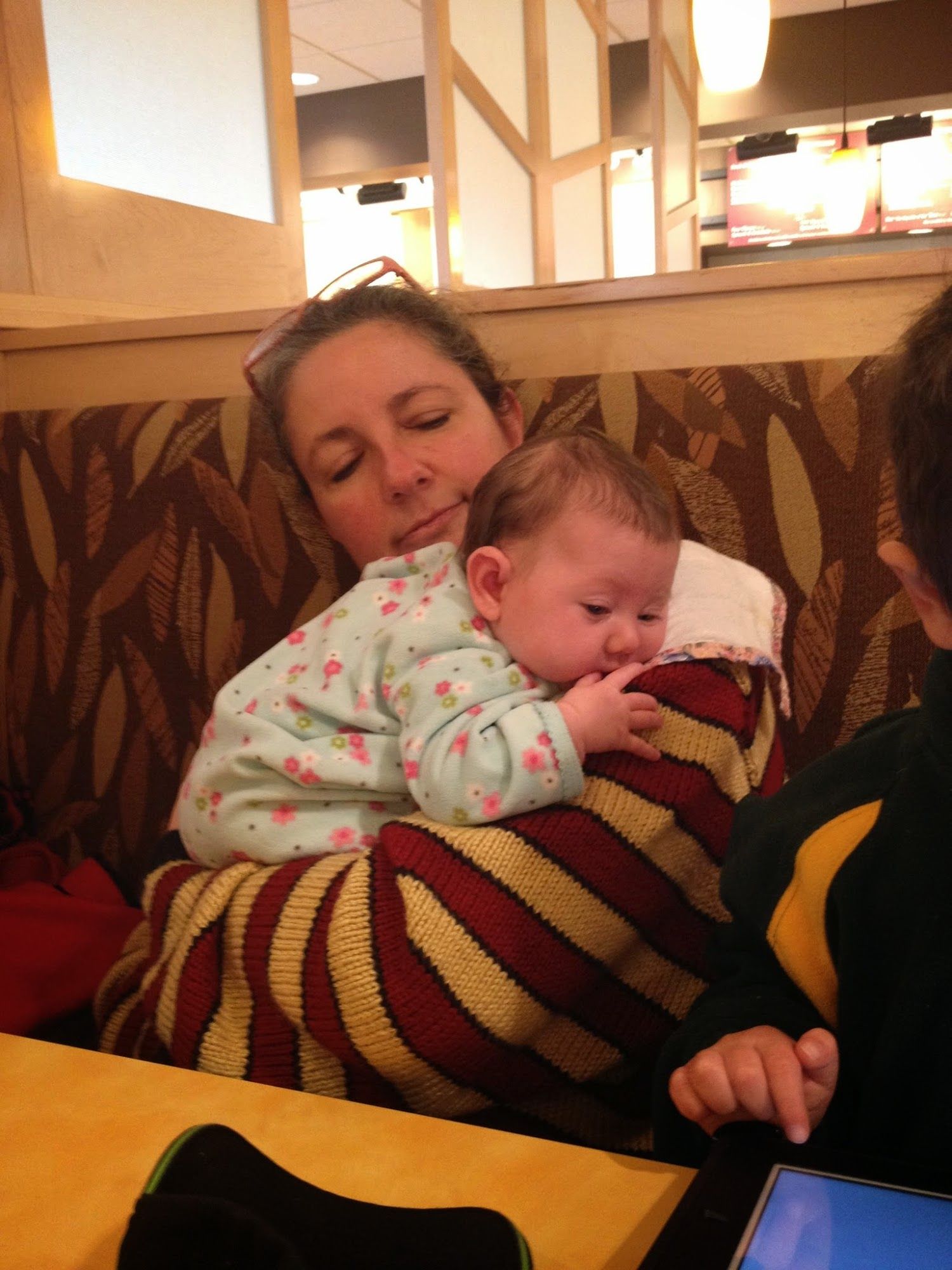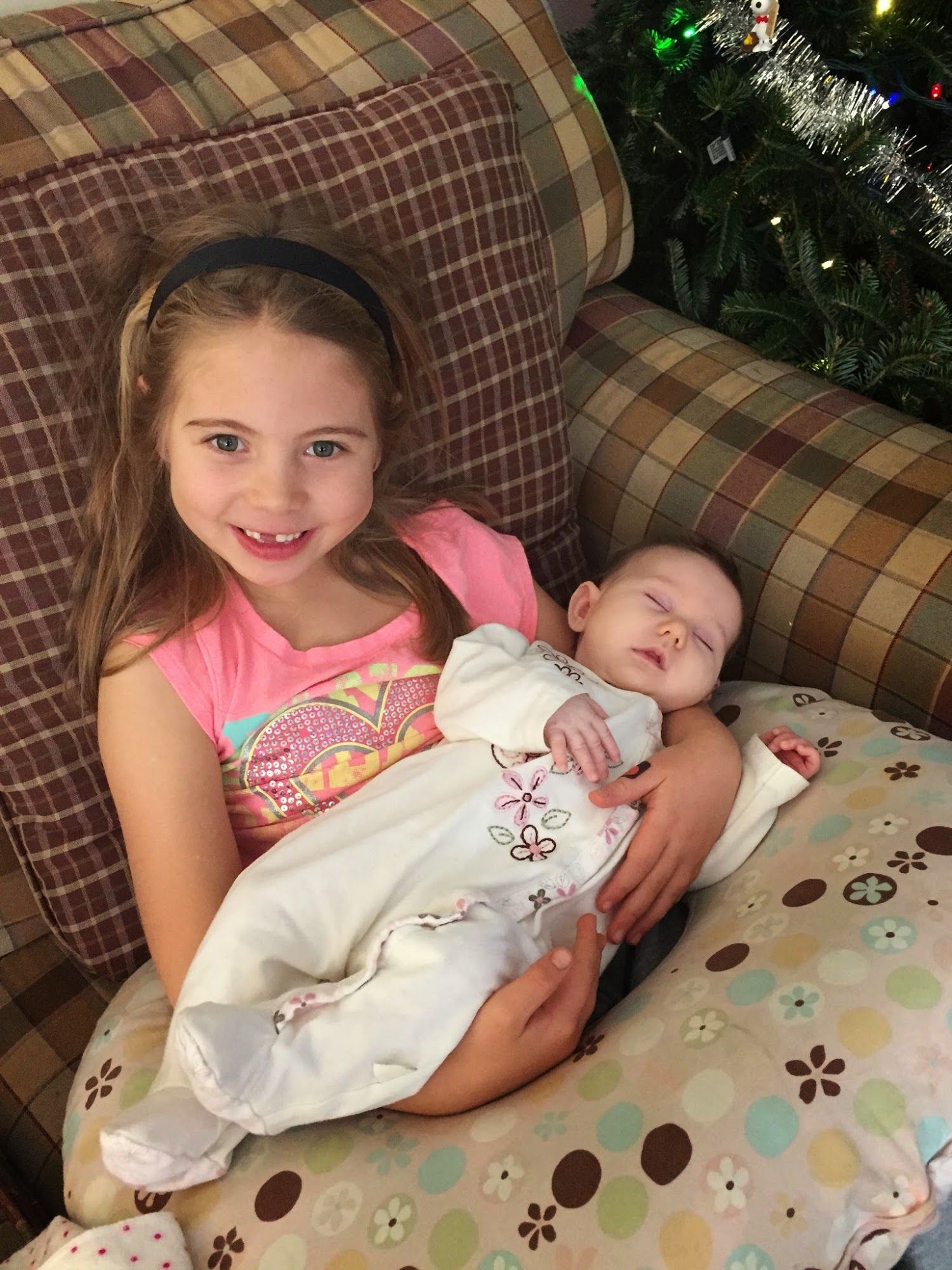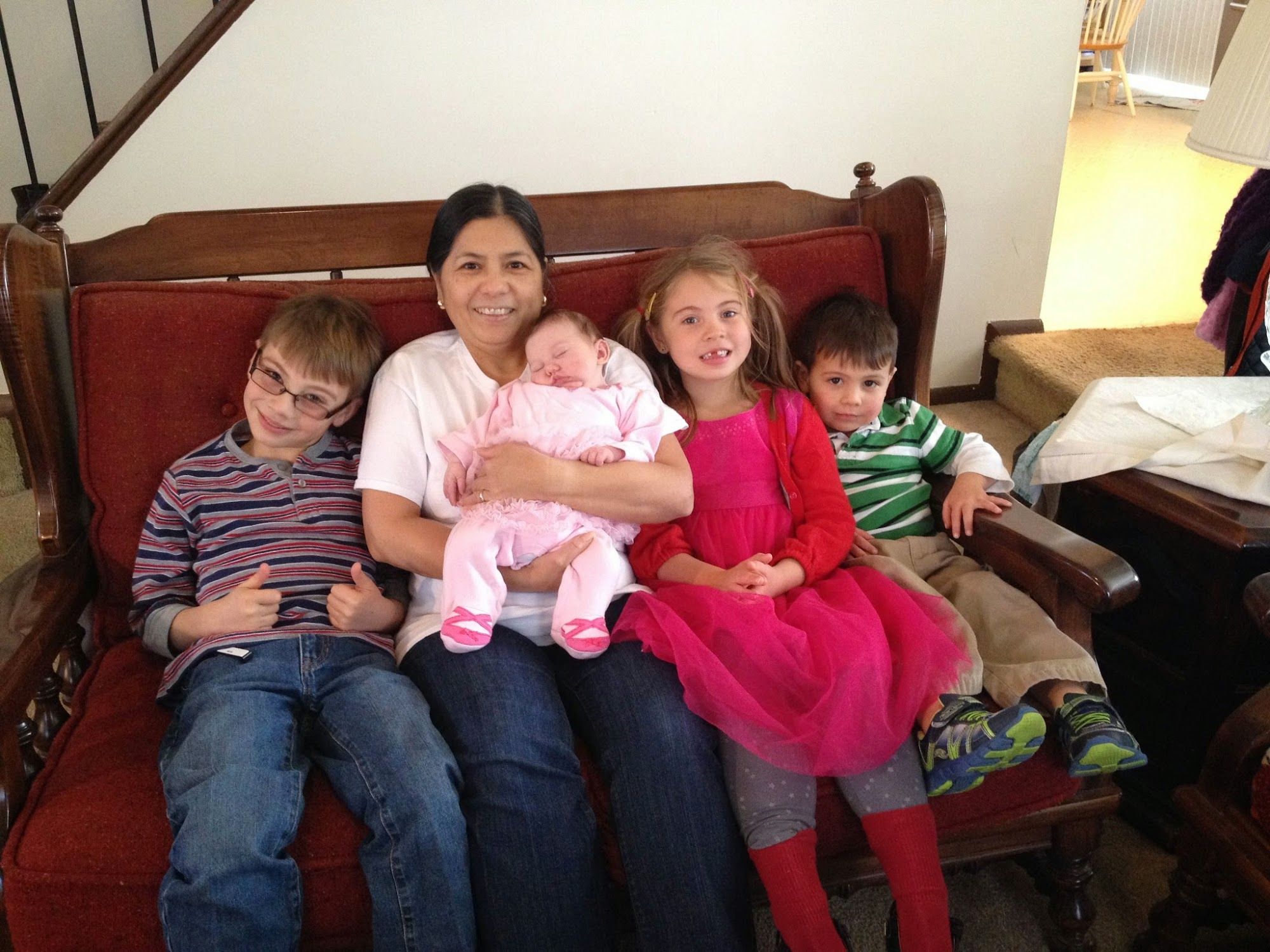 I am so very blessed to have our newest angel in our lives.