Welcome Baby Pumpkin, My New Niece!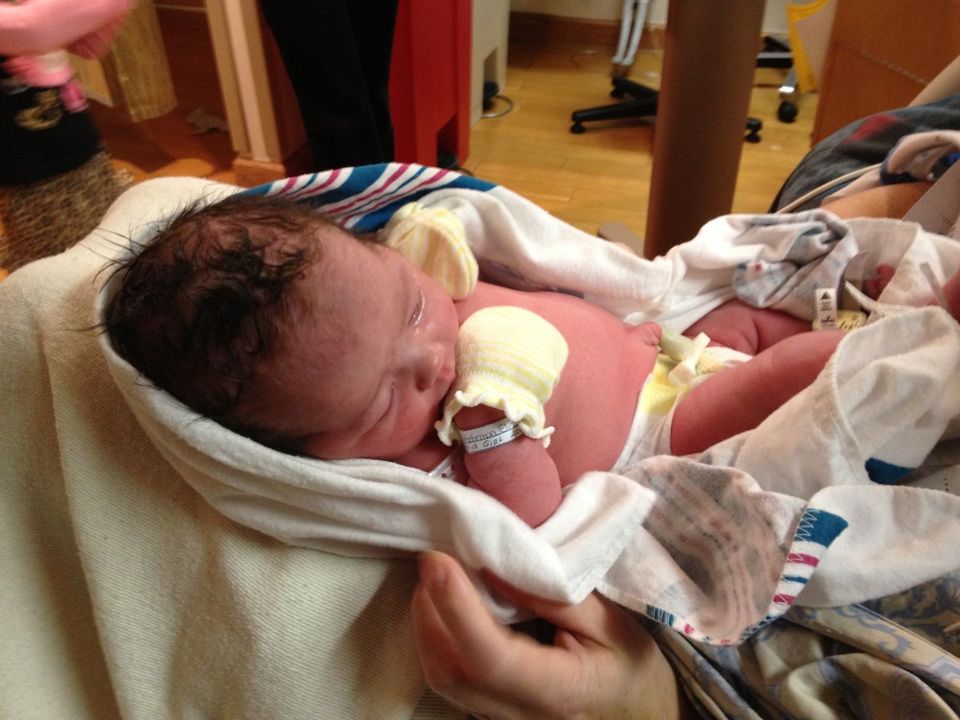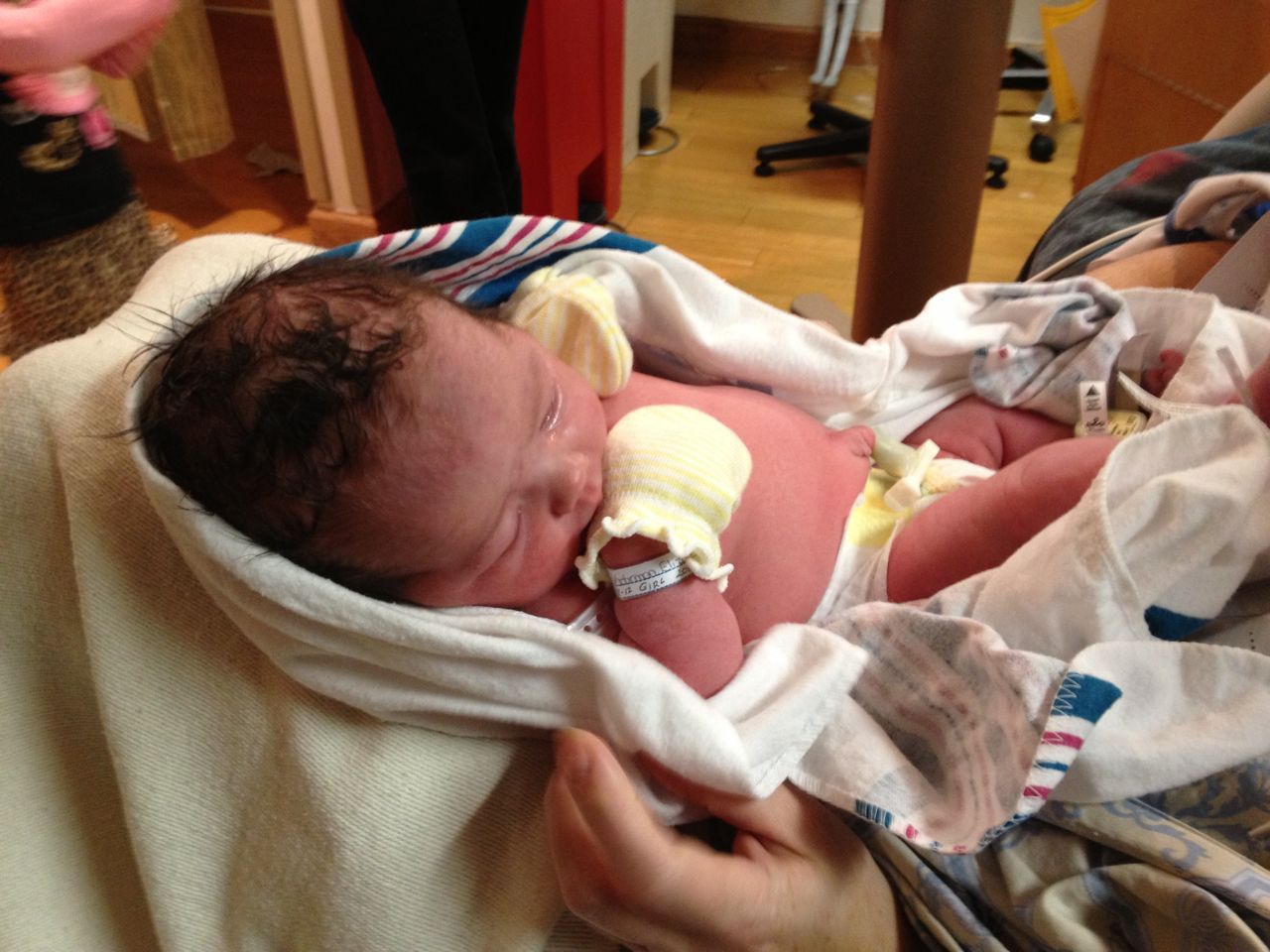 Almost two weeks ago, I welcomed a new niece. My sister-in-law emailed each of us and gave us the date of when she was scheduled to go into the hospital. She also invited each of her sisters and sisters-in-law to the hospital to watch as she delivered her newest daughter. I was so incredibly excited to be invited.  I have yet to see any of my nieces or nephews come into the world, but all of my other sisters-in-law have been invited to each other's deliveries and my sister-in-law L. was invited when I gave birth to Mr. Bananas. And again, she was incredibly helpful and was a good backup to my Hubby, who was also incredibly helpful.  So I was very excited to be invited to the birth of Baby Pumpkin.
I was afraid I would not make it in time. I had to wait for Hubby to come home from work and knowing L., she delivers quickly.  I thought for sure that she would deliver well before I arrived, but I was determined to go anyway.  I made it to the hospital and greeted three nieces (L's daughters) in the waiting room.  My sister-in-law MK gave me the update and I scarfed my dinner so I could check in with L.
Having seen no one in labor (besides myself) it was interesting to watch L. progress through her labor.  I could actually see each phase when she transitioned. Amazing.  By the time I walked in, L. had been laboring for about 4 hours. But, she probably did about 40 minutes of hard labor.  I watched as she was moved from her rocking chair to the bed. I saw her eldest daughter provide her comfort. They seem to have an unspoken bond and E. knew just how to provide her mom comfort during her labor. She rubbed her leg during each contraction. You could see L's husband know just when to move her from rocking chair to bed and provide her support.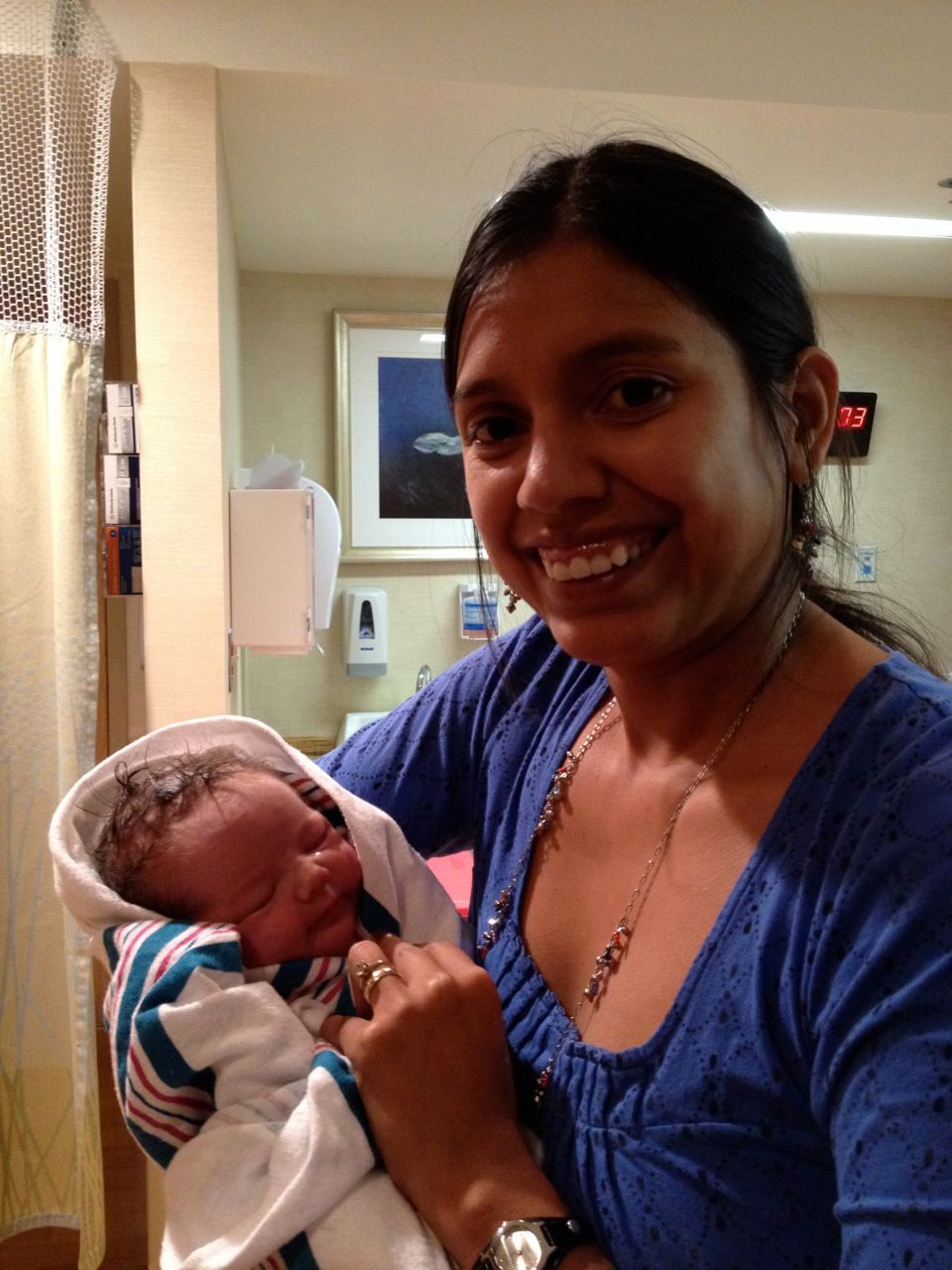 L started to labor more intensely and B. told MK to get our other sister-in-law MJ from the waiting room where she was taking a turn watching the girls.  The way that L. started to labor I thought for sure we weren't far from delivery.
While I realize everyone labors differently, it was interesting to watch L. block out the unnecessary, draw into herself, and labor quietly, though intensely, through each contraction. So different from the way I labor. When I have a contraction, I prefer to push against my husband's hands. I think after each birth my arms and shoulders were ached terribly the next morning.  There's nothing silent about me. I grit my teeth and grimace. But L.?  She relies on an inner strength.  It is reflective of her daily self in a different and more intense situation. L. is one of the strongest people I know and I admire her greatly and I am so glad that I am able to call her my friend as well as my sister.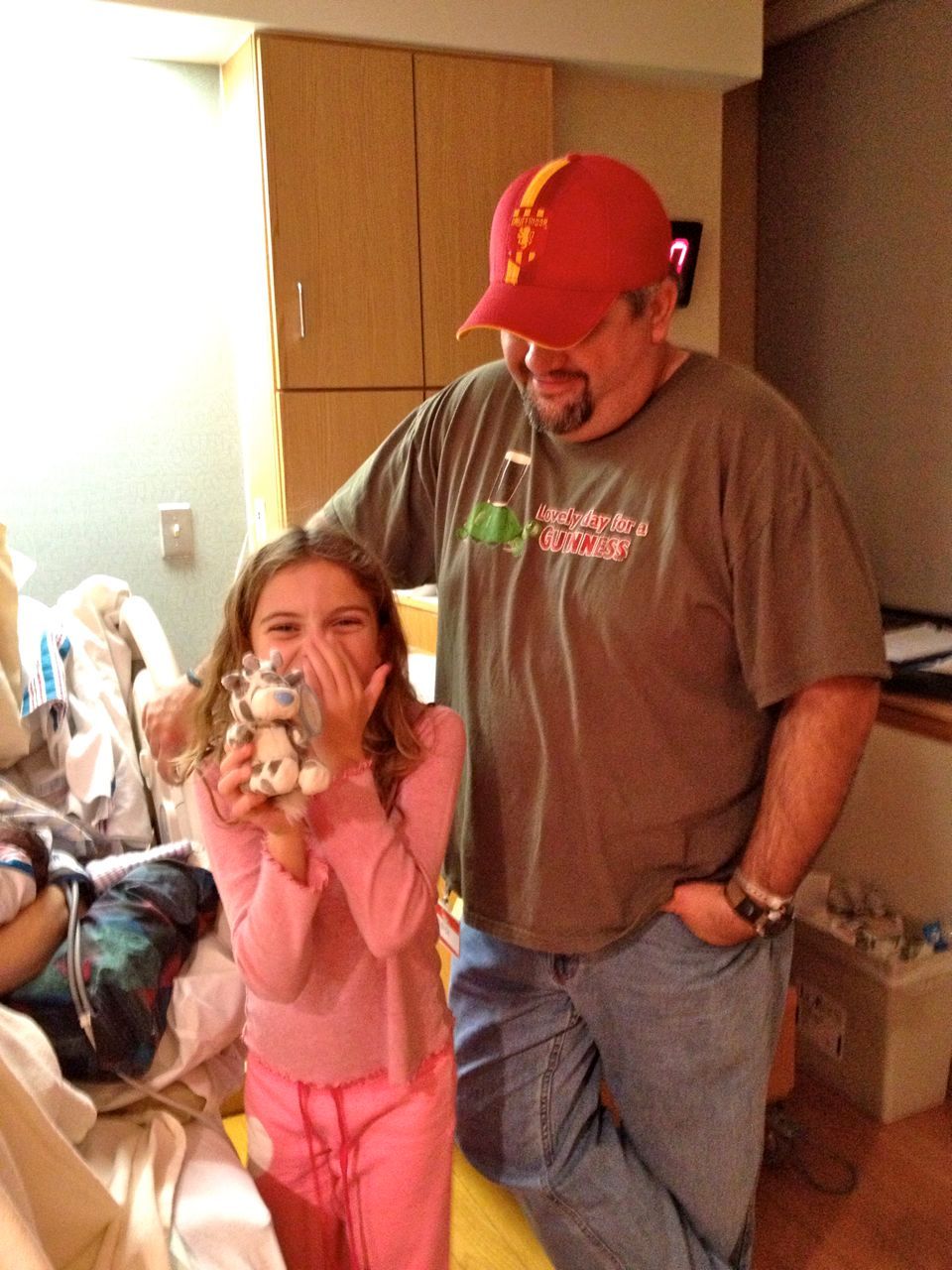 At 8pm, the doctor came in to check her and kicked us all out of the room except for L's husband and her eldest daughter, the two people who were allowed in during delivery.  I was disappointed I wouldn't get to stay, but was very excited to still be included. M. and I headed out to the waiting room to entertain the three other daughters and wait.  L's two other sisters waited just outside the door to the room. At about 8:05pm B. came out and said L was only 5 cm. I thought that it would be longer than I thought, though I was sure she was close.  B. went back in to check with L. and I thought I would hang out with my nieces while we waited. I was also sure that someone would come get me if she started to deliver or that they would be kicked out of the delivery room and we would wait together...
However, that was not the case. As I said, L. delivers very quickly.  She went from 5cm to 10cm in about 10 minutes.  Her sisters and our sister-in-law was in the room along with L.'s husband and daughter.  One second she was sitting on the edge of the bed and in the next, her daughter was crowning.  She was placed back onto the bed immediately, M. was sent to find the doctor and the nurse delivered the baby. There was no time to pull apart the bed and the doctor missed the birth.  So did I.  I wasn't called in, and granted L. delivers very, very quickly. Everyone said it happened so fast and I believe them. Totally. But there is a part of me that was incredibly disappointed and my brother-in-law knew it right away.  He can read me so well. I'm still reflecting on my reaction on missing the birth of my niece and I will write about it in another post.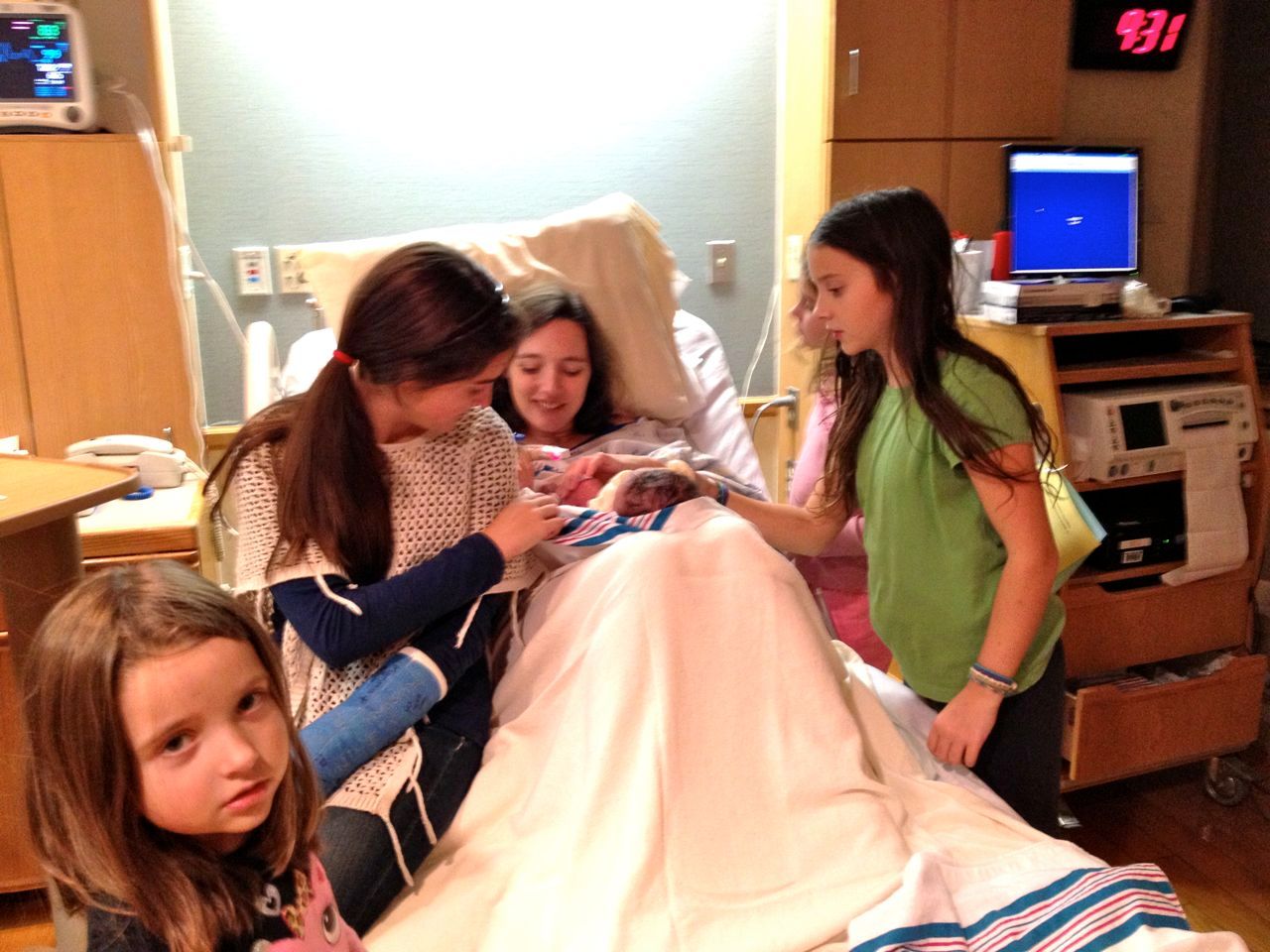 I am happy that I was able to be a part of the birth by sitting with my nieces in the waiting room.  I was happy to be of service in that way.  One of the greatest things about being there at the birth was asking each girl their reaction at that moment and being to congratulate them on being a big sister and for my Goddaughter to being a big sister for the FIRST time!  It was very neat experience to be there shortly after the birth.  You could feel the excitement in the air as each of the big sisters held their littlest sister for the first time.  They hovered around their mother as if she were the flower and they were the bees.  L. was glowing and beautiful. They make a beautiful family of seven.
I am blessed and honored to have been part of this great event.  God bless you, Baby Pumpkin. We are so glad you are here. Your sisters love you and your presence has had a big wonderful impact on everyone's lives.