Pumpkin Carving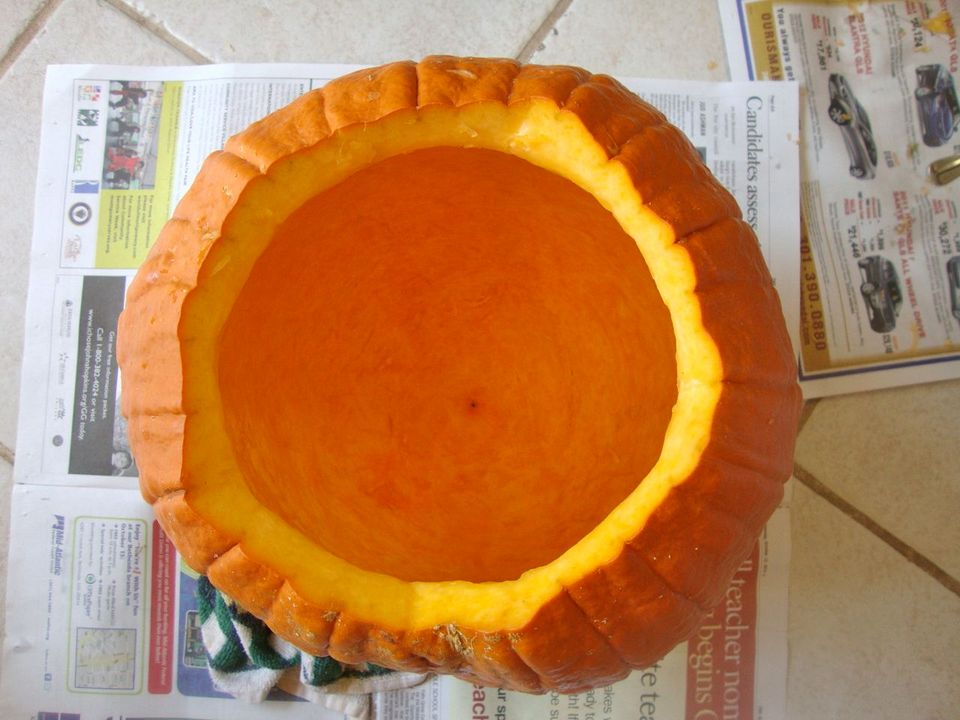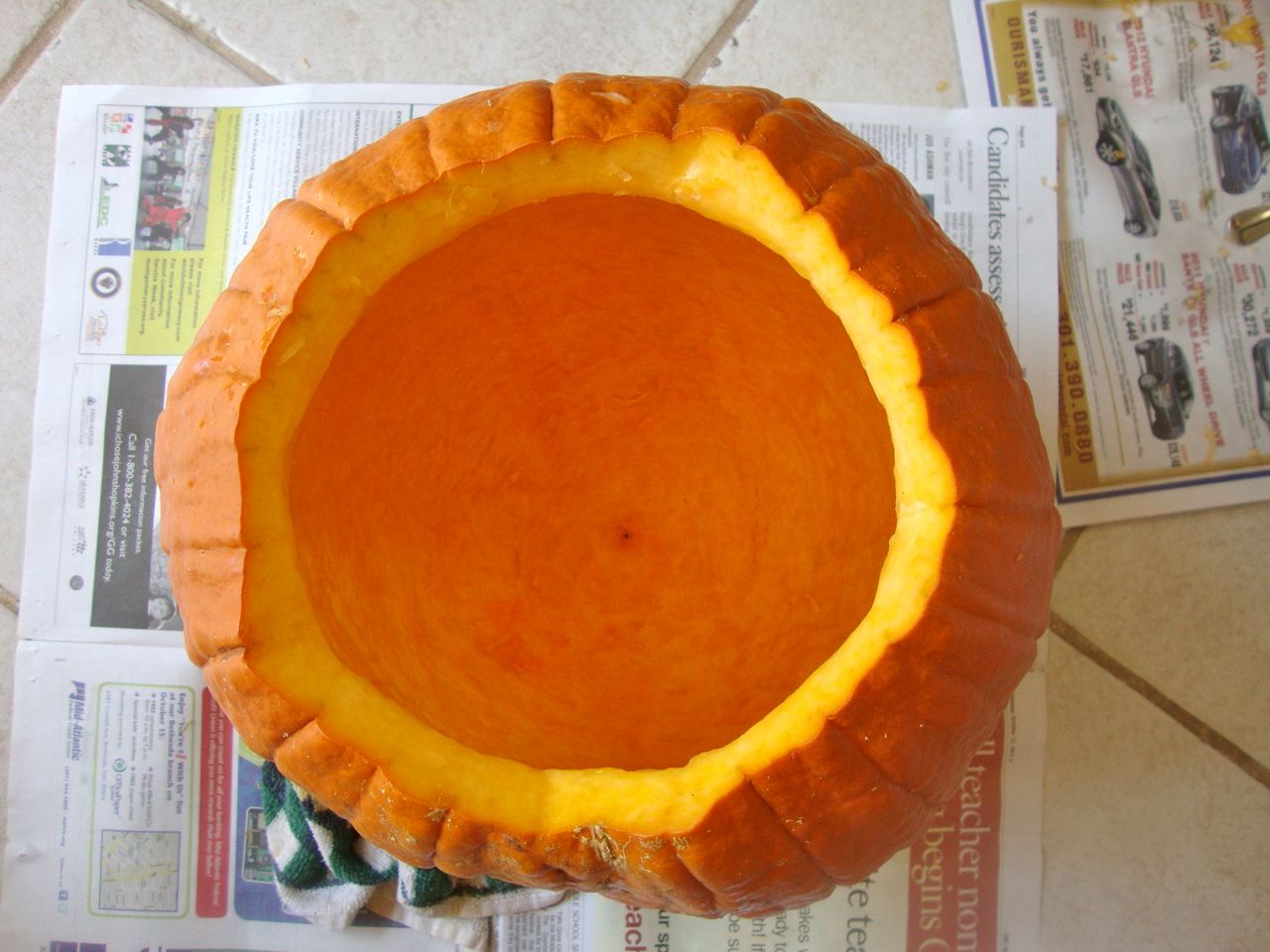 With my Filipino relatives being here, my husband has been excited to share with them some American traditions.  He constantly wants to share with them new experiences such as non-Filipino food, taking the bus, carving pumpkins, trick-or-treating, Thanksgiving....the list can go on!
The most recent experience he was able to share with them was pumpkin carving. Before Halloween we had picked up several pumpkins.  I'm not very creative and I remember when I was little and my mom not really into pumpkin carving because of the mess. As a result, I like the end product, but I'm not a big of fan of the process to get the carved pumpkins. On the other hand, my husband is very creative and doesn't mind a mess, so he enjoys this Halloween tradition.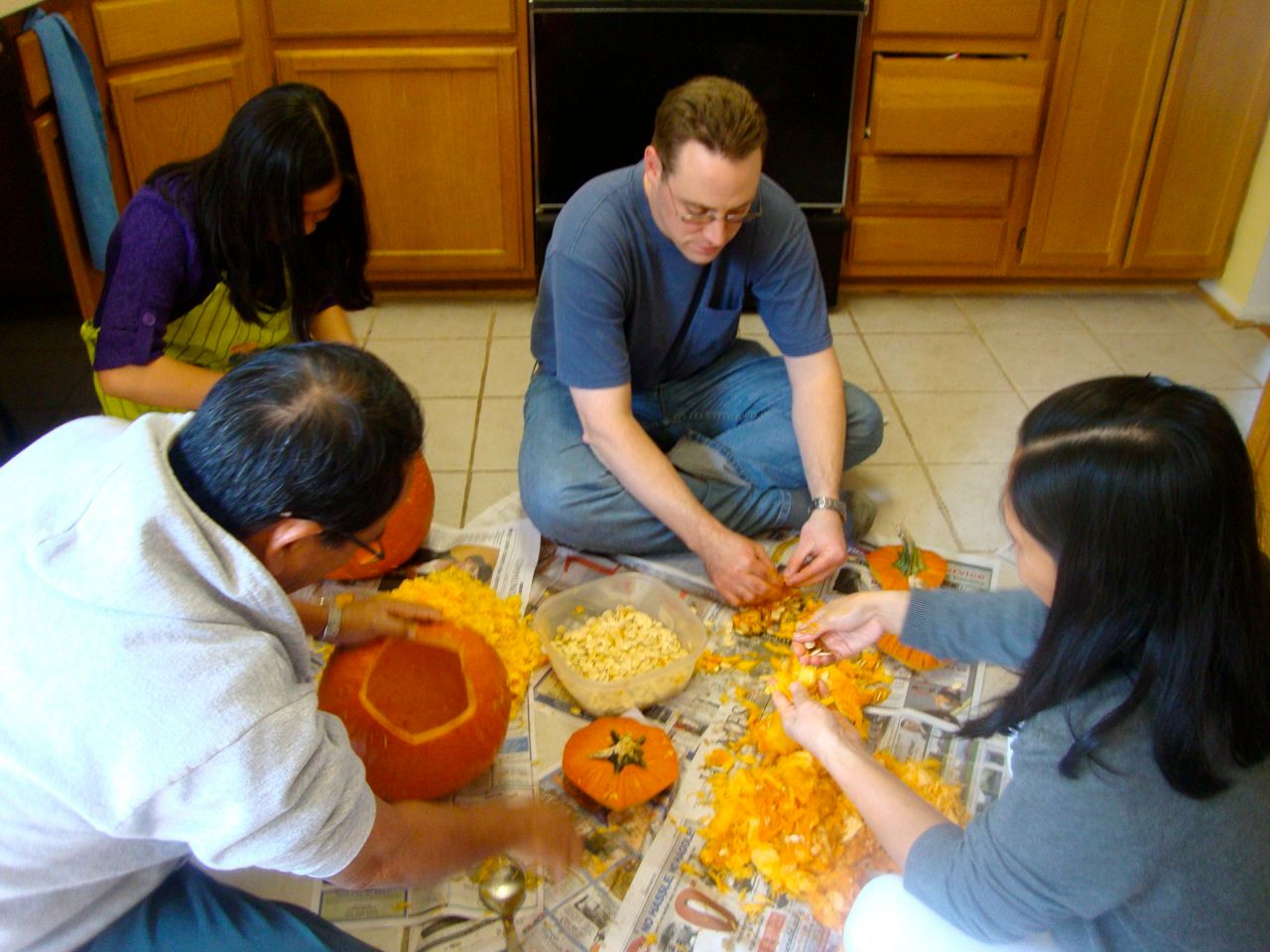 One weekend before Halloween we invited my extended family over for breakfast and pumpkin carving.  Everyone enjoyed their time and I was pretty impressed with their creativity. It took the whole afternoon and everyone got into it. They listened to music, chatted, and were intensely focused on their creations.  I am so grateful for my husband wanting to share new experiences with my family.