Not Cool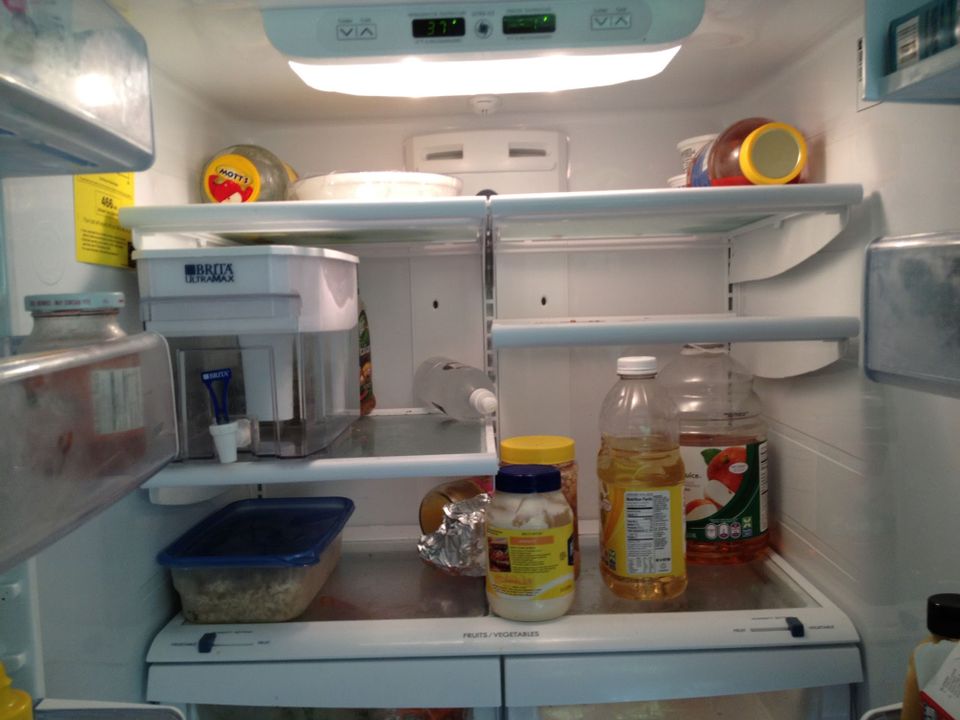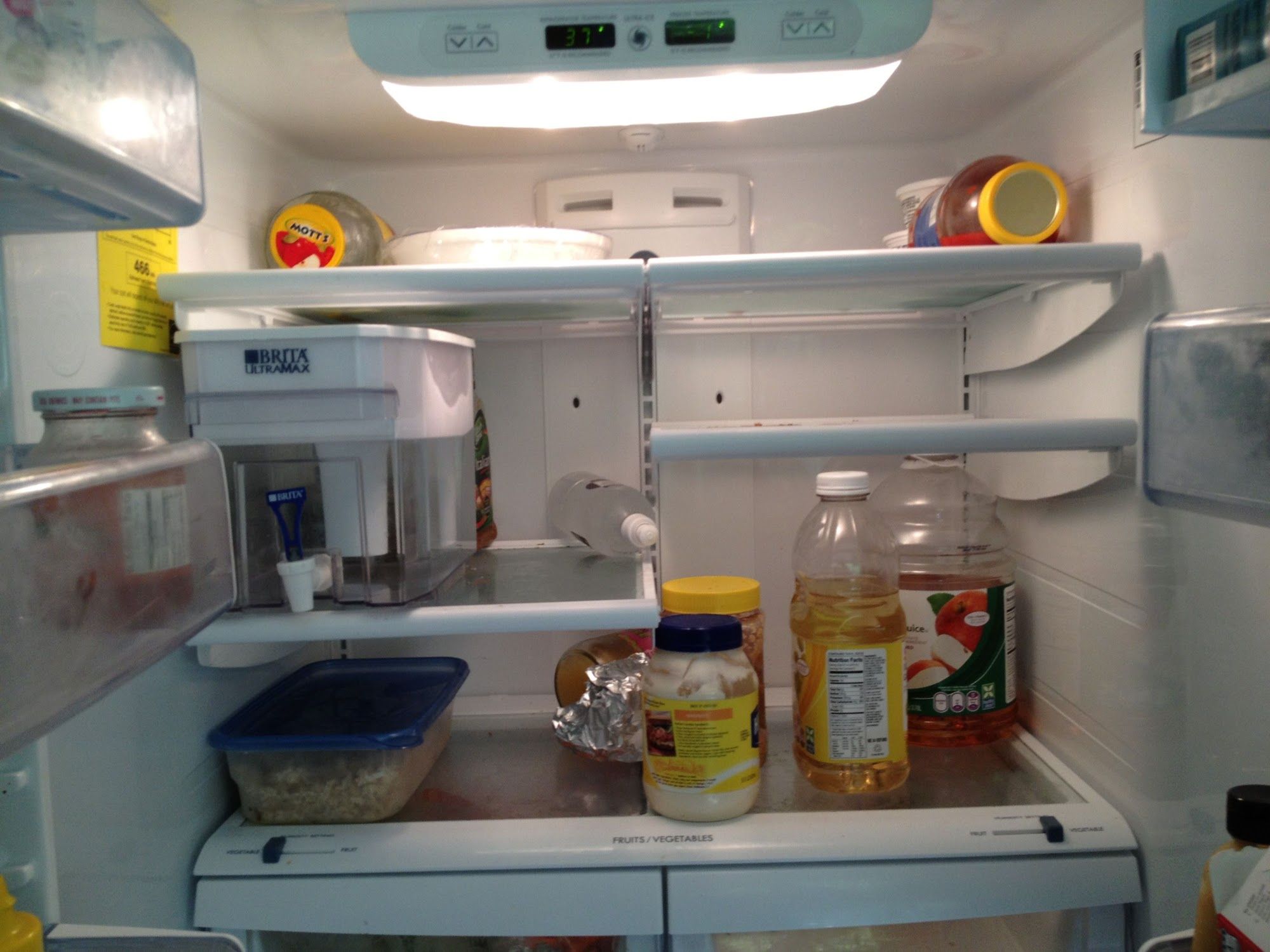 Our refrigerator has been making an odd buzzing noise. The noise became louder and louder and by the end of the week it had gotten so loud that Buggy and I jumped when it turned on.  Hubby and I talked about the causes. Last week, I came home from a mom's night out to find him surrounded by our food in coolers while he chipped the ice away from our no-frost freezer (that is not a good sign!).  We talked about pulling out the refrigerator from the wall and vacuuming the back. It probably hasn't been dusted back there since it was installed about 18 months ago.  And then yesterday morning, I came home from my early morning run to to hear the words, "Honey, the 'fridge is warm." Ugh!
Sometime during the night, the refrigerator and freezer shut off. Our food had gone bad in the fridge, but was still okay in the freezer. We unplugged the fridge, vacuumed and dusted, and plugged it in again. Everything came back on, but still no cold air in the fridge.  I threw out everything that had gone bad. Even as I did I was grateful that it was my shopping day and I hadn't restocked anything yet. I was grateful that my husband caught the problem before he went to work, because being distracted with getting Boogie ready for school, I probably wouldn't have noticed until after I had done my shopping. I was grateful that most of the stuff I was throwing away were leftovers and only a little bit of milk.
In the midst of this situation I was trying to find the grace to be grateful.  Why bother?  Well, as I've learned the hard way many times over, it doesn't do to dwell on the negative. What's done is done. You work to make it better or if it's not salvageable you move on. Also, it could be worse. We are healthy, we have a roof over our heads, we will not go hungry, and we have the money to repair the refrigerator.  So I was grateful for what we did have. I was grateful that the food in the freezer was saved and could be placed in the deep freezer in the basement. I was grateful that we had the money to repair it. I was grateful for my husband's cool head in what would have been a crisis if I found this out after he had gone to work and after I done the shopping. Despite it being inconvenient, I am grateful that God was able to give me patience, strength, and a clear head as I was able to make dinner from what food was still available. Hello Crockpot!
I had the repairman come today. I was not thrilled with the diagnosis and the cost of labor and parts. It was a lot more than I was expecting but that's because I don't know anything about refrigerators and their parts. However, I am grateful that I was able to talk him down to a more reasonable price...still not great, but better!
We have a temporary fix, but as I need a new defrost control board, I still need to have the refrigerator repaired.  The repairman said he was coming back on Monday, latest Tuesday, to fix it because he has to wait for the part. In the meantime I will only buy small amounts of the essentials because he said I'll probably have the same problem by Saturday night. On Saturday night, I'll have to defrost the freezer again in order to keep things cool until he arrives to repair it...I am grateful my husband will bring home dinner tonight.
So I'll try to keep in mind the verse from 1 Thessalonians 5:18.  By giving thanks, I am humbled by what we do have and how fortunate we are despite the current situation.
1Thessalonians 5:18
Give thanks in all circumstances; for this is the will of God in Christ Jesus for you.