Like Daddy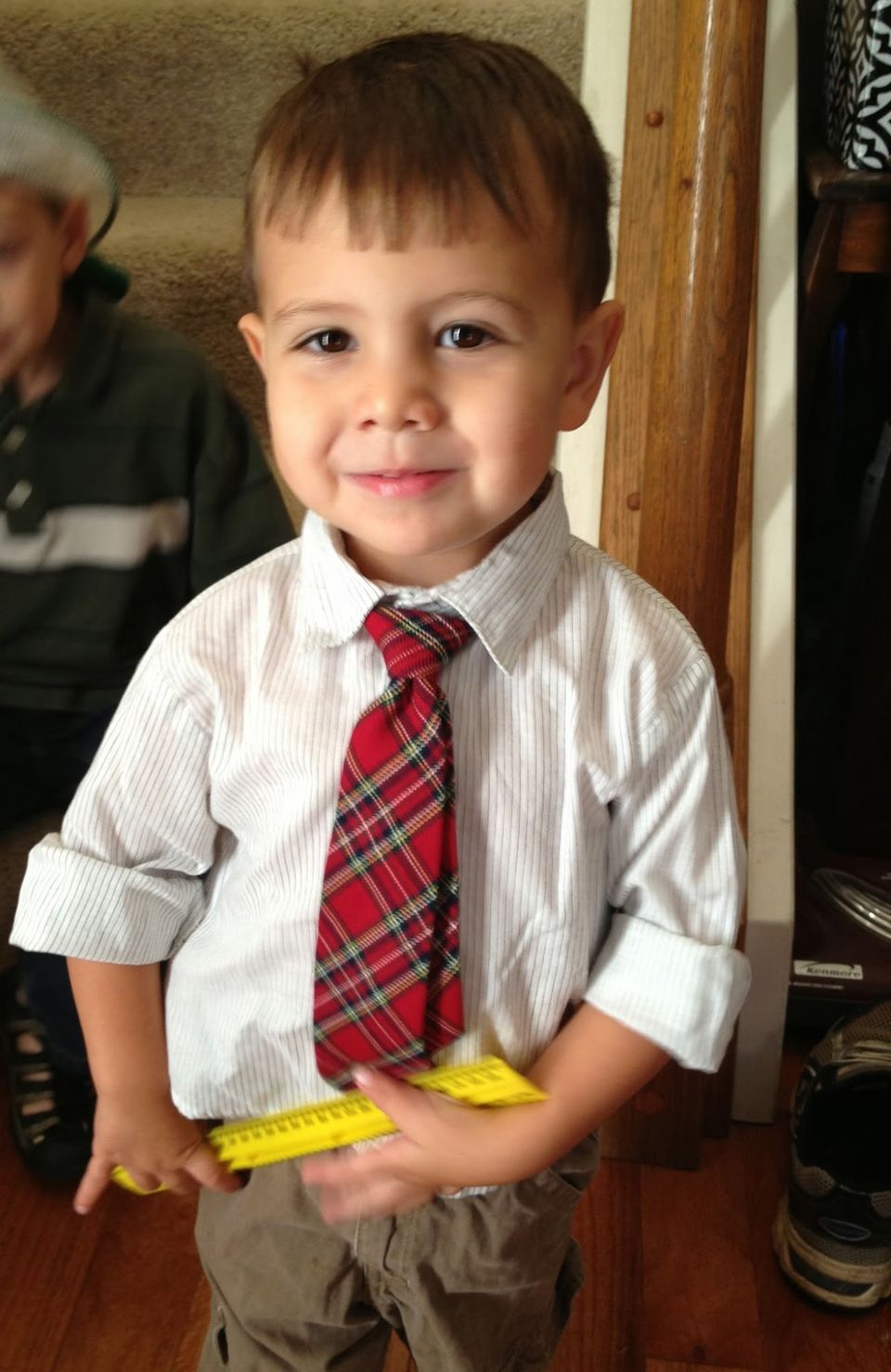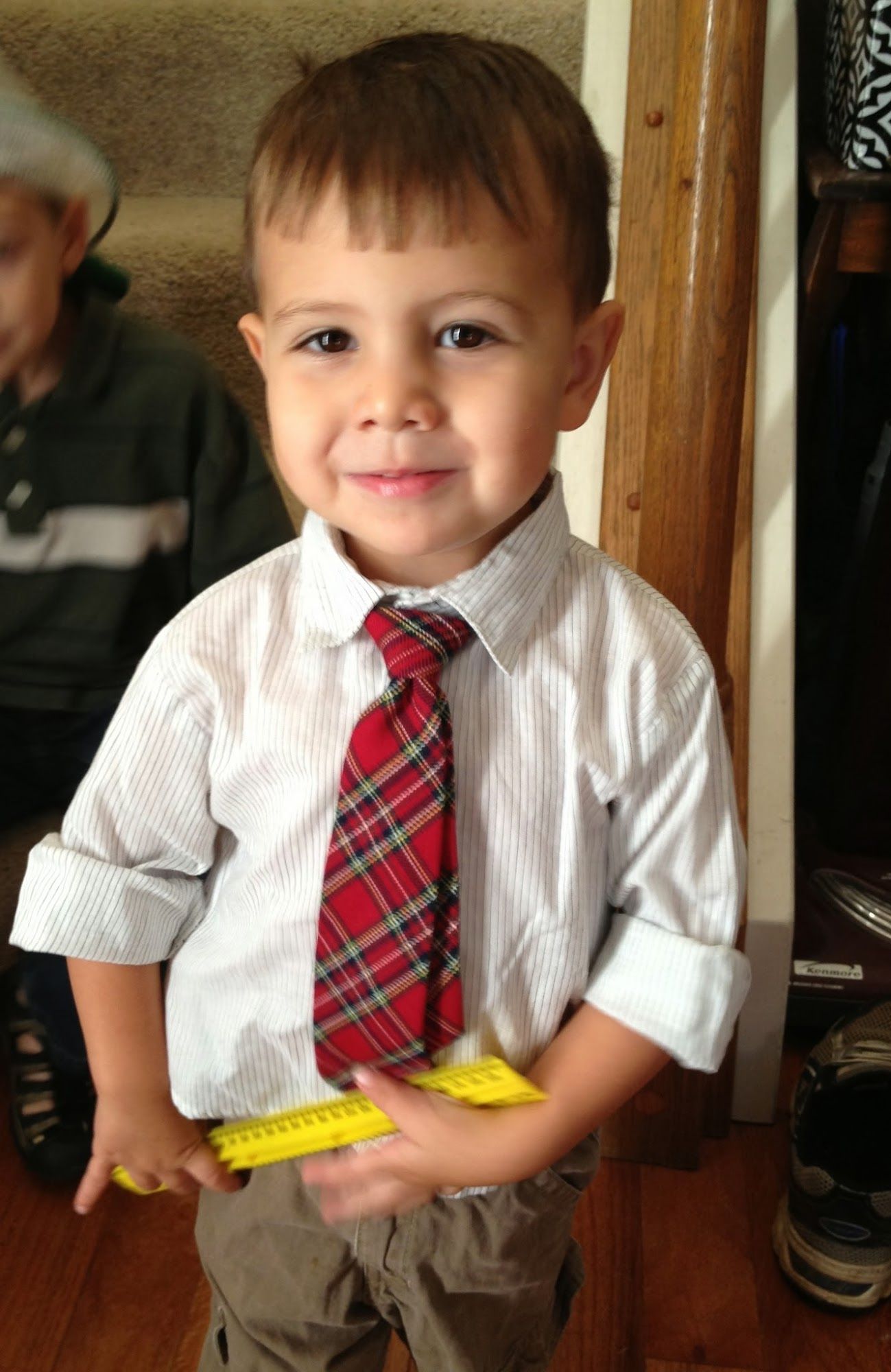 Recently Mr. Bananas has been asking for a tie to wear on Sundays. I have to say that we dress somewhat casually for church. The boys wear polos or sweaters, Buggy wears a dress (she's probably the most dressed up), Hubby wears a polo or a button down shirt with dress pants, and depending on the weather I'm wearing a dress, skirt, or even jeans with a nice top. But no heels for this lady. A nice pair of flats does nicely.
So it was funny when Bananas started asking for a tie. We have two toddler sized ties. I don't know the location of one, so all we have been able to find is a red Christmas tie.  He's worn it two Sundays in a row and has started asking to wear it during the day over his t-shirts.  He says he wants to be "like Daddy."
"Daddy wear tie?"
"Yes, Daddy wears a tie for work."
"Bananas wear tie, too. Wear, tie, too!"
It's pretty stinkin' cute. Especially when he runs down the aisle at church to catch up with the big kids and walk down to Children's Liturgy with them.