Happy 2nd Birthday, Bug!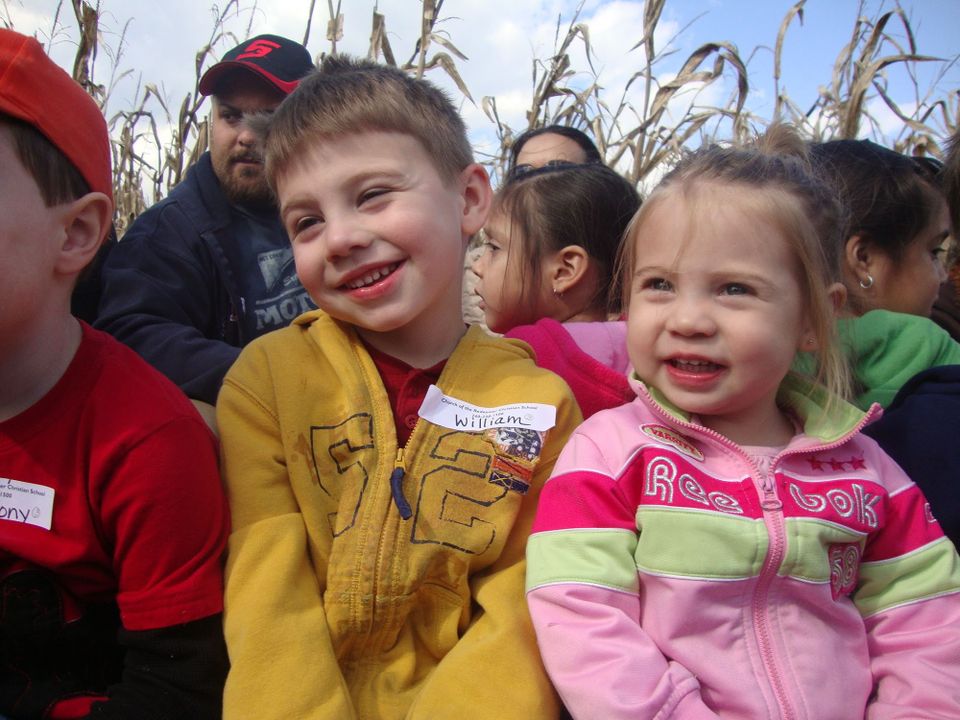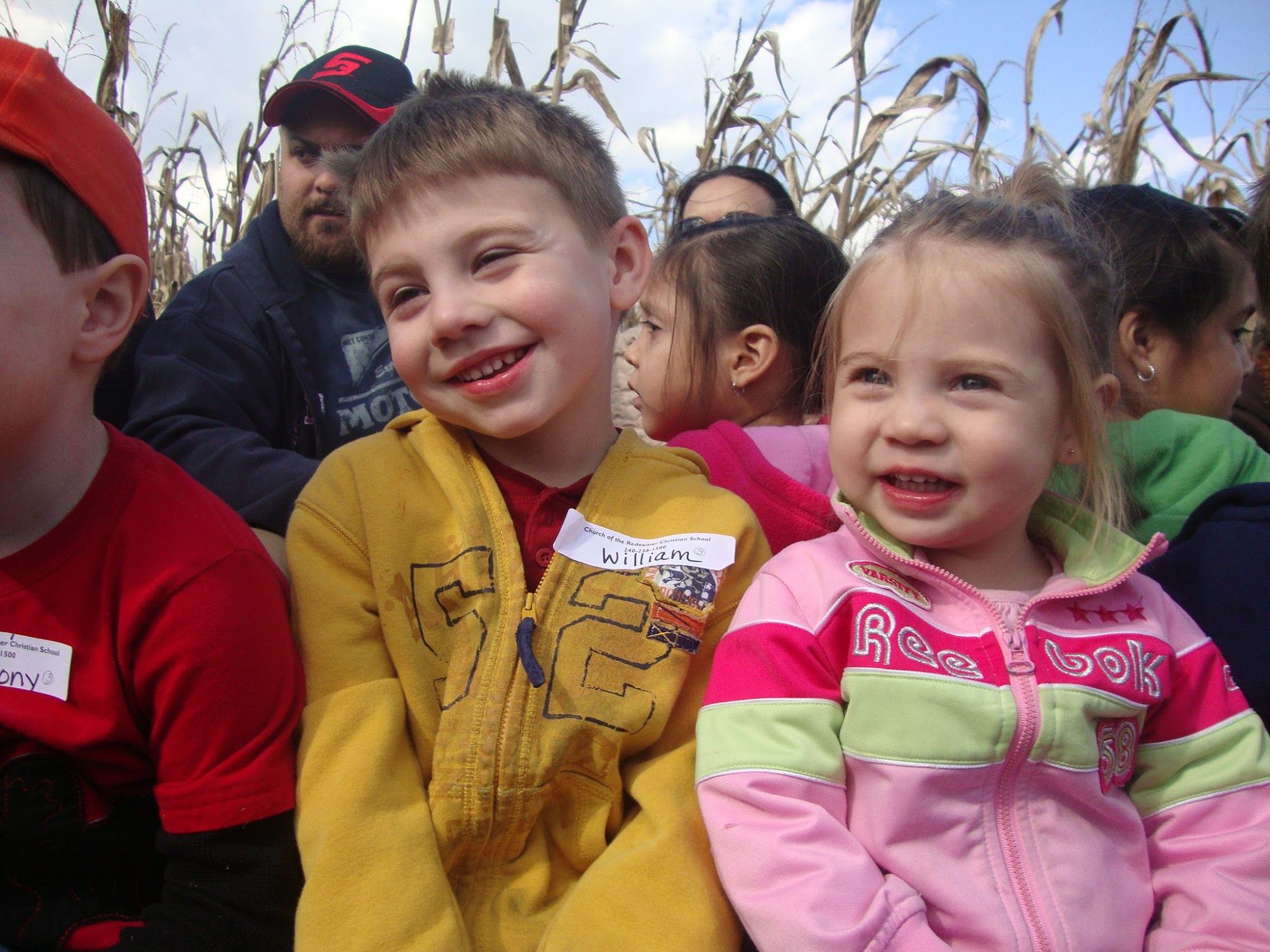 This weekend we celebrated our daughter's 2nd birthday.  Her birthday was Friday and Hubby was able to Thursday off to take the kids to our son's preschool field trip to the farm and he was off on Friday to celebrate with us.
(His boss did ask where our son's field trip was and why it took two days to get there.)
Hubby's response:  No, the field trip is to the farm and it's only one day, my daughter's birthday is Friday.
Boss: What time is your daughter's birthday on Friday?
Hubby:  All day. Her birthday is all day.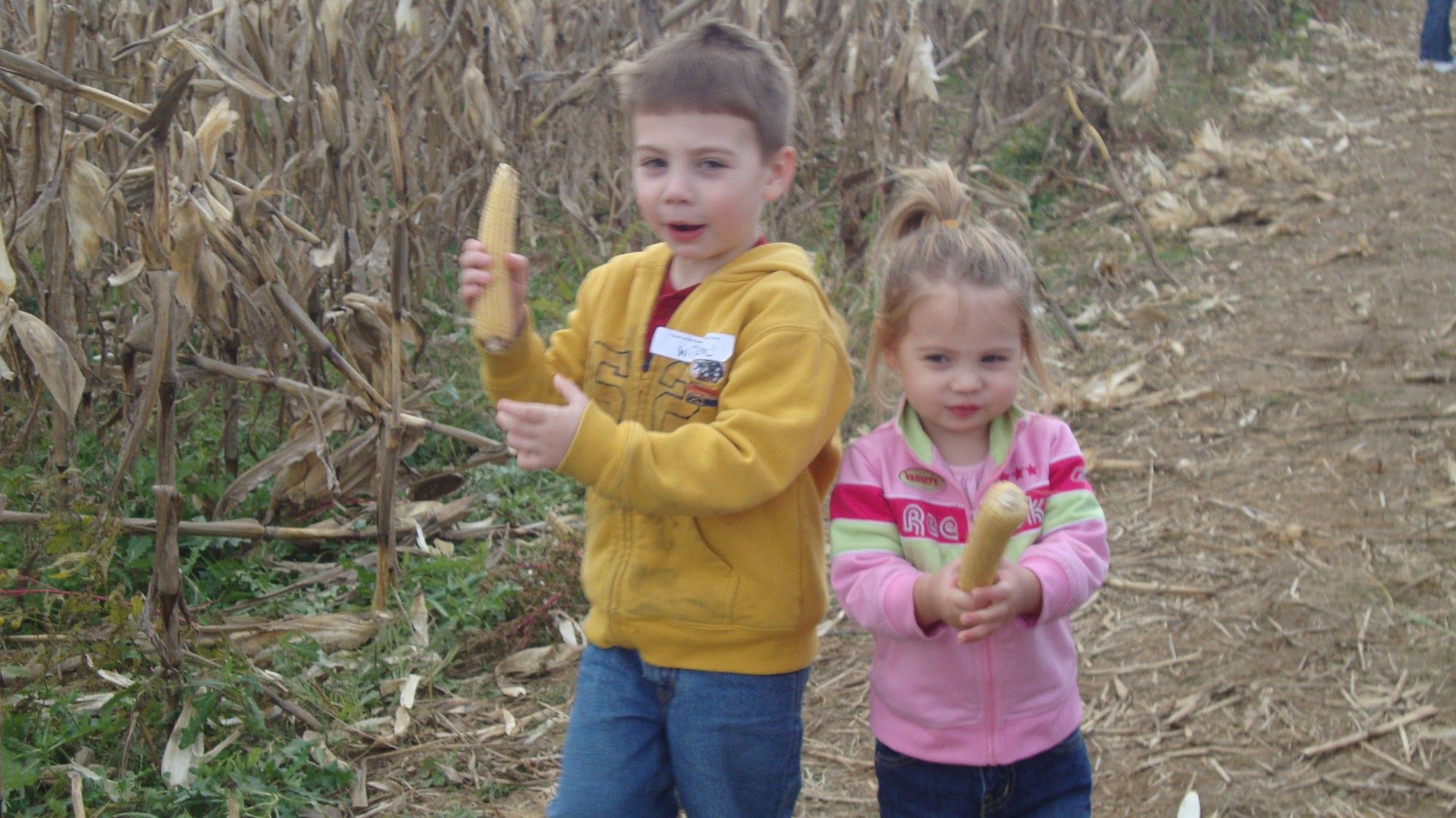 Anyway, so Bug's birthday weekend really started on Thursday when she got to go on the preschool field trip with her big brother and Daddy.  Hubby took the kids to the farm so that I didn't have to. With all the walking and bumping along in a hayride he wasn't keen on me going. I was happy to relinquish this task as I had taken the same field trip last year with my son's 3 year old class. Hubby and the kids came back happy and tired. It was a good start to a wonderful weekend.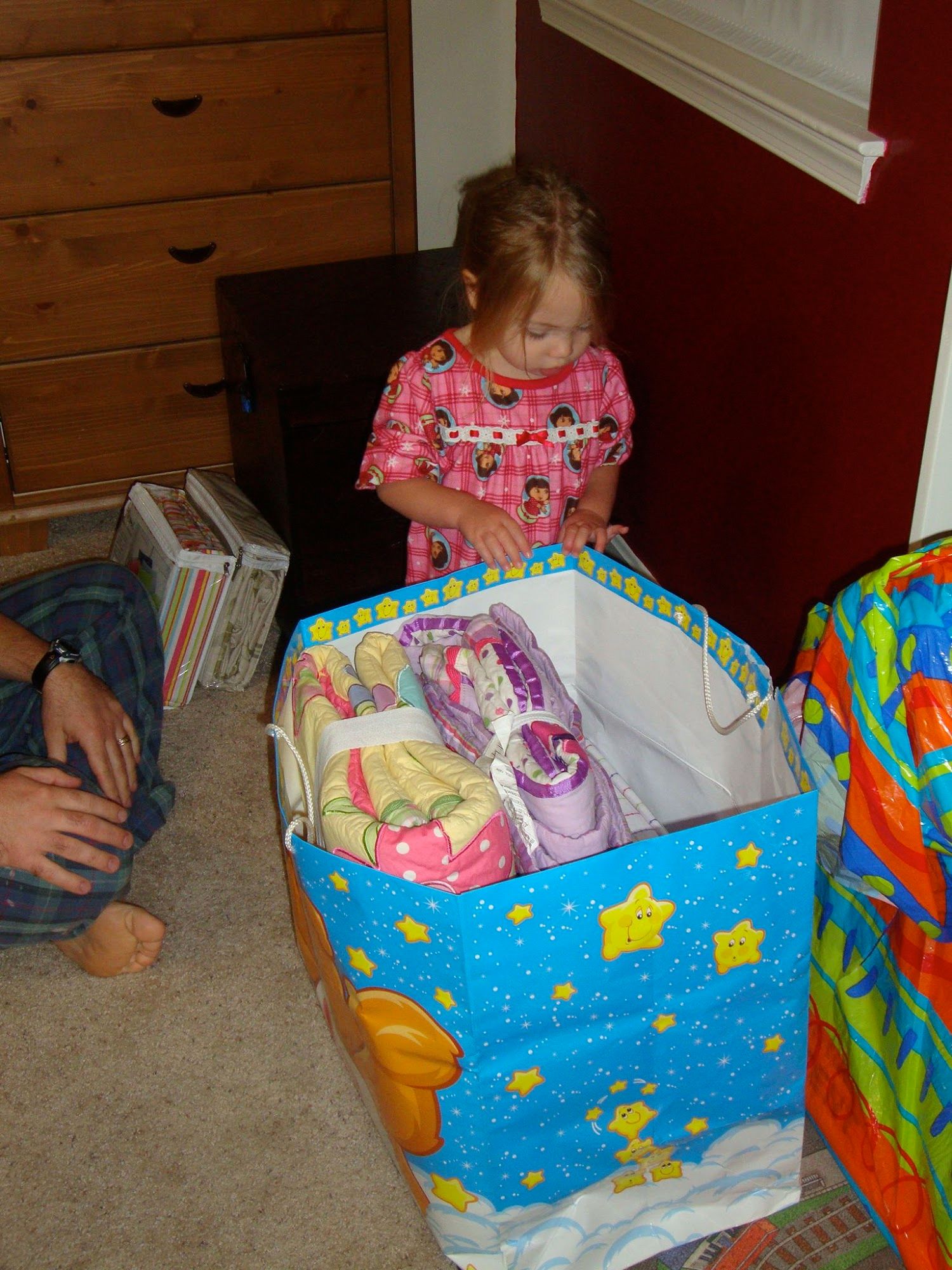 Friday was Buggy's birthday and we started with our celebration breakfast.  Actually I started it by singing "Happy Birthday" to her when I went to get her up in the morning. She told me to "stop it" and then when her brother walked in singing she blew him kisses. Jeez! But she loved it and loved the attention. After breakfast we opened presents and she had so much fun getting new sheets for her new big girl bed and coloring in her ginormous coloring pad.  I'm a little concerned that she is really into presents. More so than her brother was at this age.
After presents Bug and I went to get her 2 yr. old portrait taken.  Before leaving the house, Hubby told Bug to say goodbye to her crib because she was getting a new big girl bed. All the way to JCPenney's all I heard was, "No, Daddy. Daddy take cwib. No, Daddy. Daddy take cwib." It was quite pathetic.  But as soon as we walked into the portrait studio she calmed down, walked herself into the portrait room and sat where she was supposed to without being asked.  Um, can you tell we take a lot of pictures there? The pictures turned out great and then we headed home.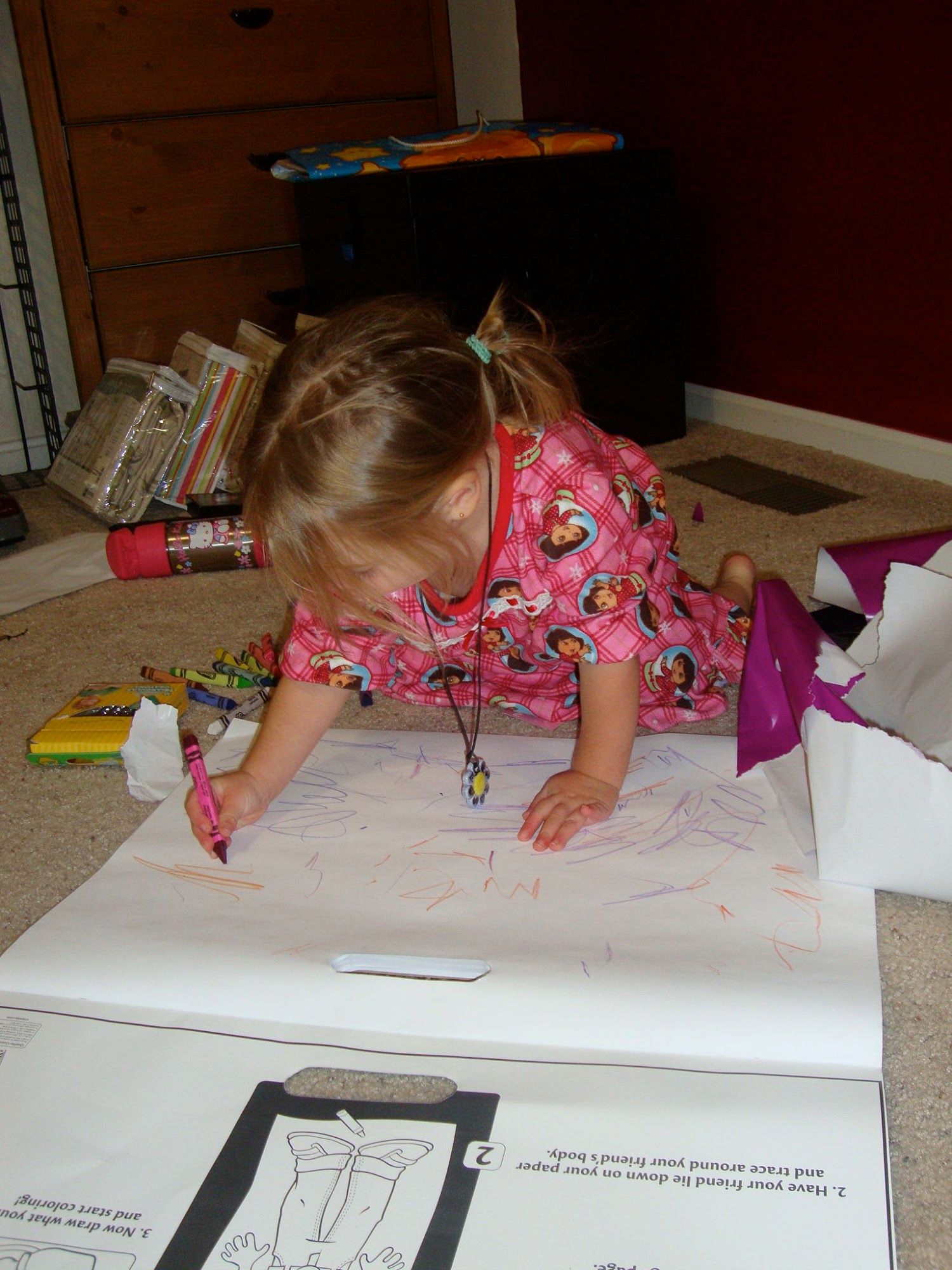 Bug changed into play clothes and we took the kids to lunch and then decided to skip the pumpkin patch and headed to a big park instead. The weather was definitely nippy. I was exhausted and sat in the car while Hubby and the kids ran and played at the park. Another good day had by all.  The kids were exhausted and Boogie went down for a nap pretty easily. Bug on the other hand, did not. Probably because she was in a pack and play for nap time and was anticipating her new bed.  We were still waiting for the mattresses to be delivered and didn't want her in her room until her bed was made.
While the kids were supposed to be napping, Hubs and I got ready for the party the next day. I hired my Mama's helper to come by one more time to help us out. Again, she's awesome. I texted her and she ran errands for me before coming to the house to drop them off and help me clean the house.  Definitely helped bring down my stress level.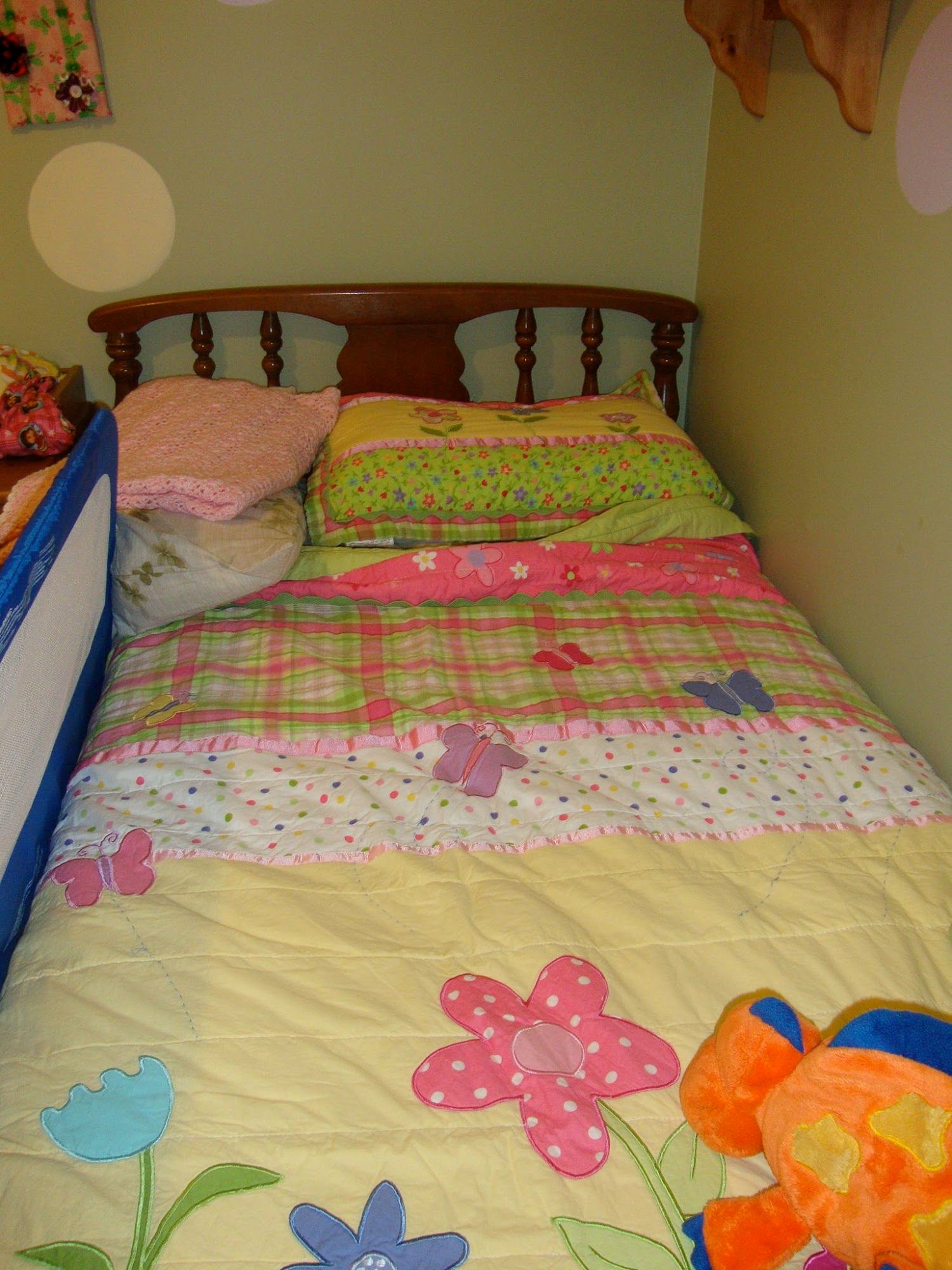 After she left and we woke up the kids we took the kids to Red Robin to celebrate Bug's birthday and see my parents.  Hubby had to stay behind and wait for the mattress and then met up with us later.  After dinner we had ice cream cake at home, opened a few last gifts and introduce Bug to her new bed. Boy was she excited!  She slept well in it and has loved being in it ever since! Mission: Big Girl Bed=success!
Saturday was the joint party for Bug and her cousin B.  My friends D. and A. came and helped us out to get ready for the party. One of my SILs came early to give us a hand, too. Because of their helpfulness I was able to get in a nap. Even though I had my Mama's helper come over three times last week, I think all the work we did wore me out. I so needed a nap and it was nice that I have friends who force me to do it and take care of the details. When I came down just before party started, I saw the house was completely party ready and beautiful. Thanks, D., A., and M!
The party was great and we had a wonderful time. I think Bug liked being with her cousins and two of her little girlfriends. I can't believe that now my sweet baby is TWO!
My two favorite things about this weekend:
Buggy sitting by herself and softly singing "Happy to you, ME. Happy to you, ME!" (When I asked her if she was singing happy birthday to herself she crinkled her nose and giggled.)
Boogie grabbing as many helium balloons as he could and jumping off the couch in the hopes that he could float.
It was an incredible weekend. I'm tired, but happy :)