Butterfly Mama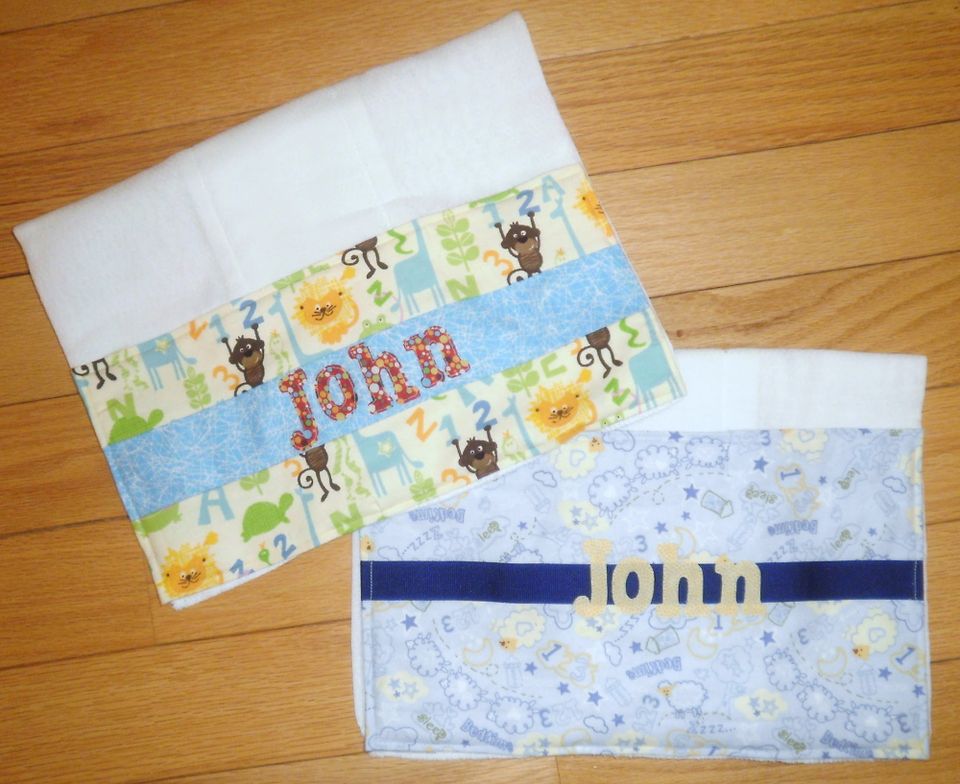 I love handmade items. I love supporting friends who make handmade items.  I have a very talented friend, Chrissy, who makes beautiful baby items. She makes them because she enjoys using her creativity. She has made gorgeous items for her husband's coworkers, for friends, and now she is expanding her creativity into making and selling beautiful handmade baby/kid items.
Check out my friend Chrissy's Facebook page at Butterfly Mama.  I was the blessed recipient of beautiful baby burp cloths and a matching giraffe onesie when my sweet Mr. Bananas was born. I have since ordered a few more burp cloths for Mr. B. With his reflux you can never have enough burp cloths.  I have also ordered for gift sets for my friends who have had or are having babies.
Her workmanship is exquisite, sturdy, and good quality.  Everything is still like new even with multiple washings.  I like having personalized burp cloths.  It means I will never have to guess which is mine when I'm at a play group. I have gotten numerous compliments on anything made by Butterfly Mama.  In need of a sweet gift set for a baby shower? Definitely check out Butterfly Mama on Facebook!