Move over St. Valentine
Meet St. Dwynwen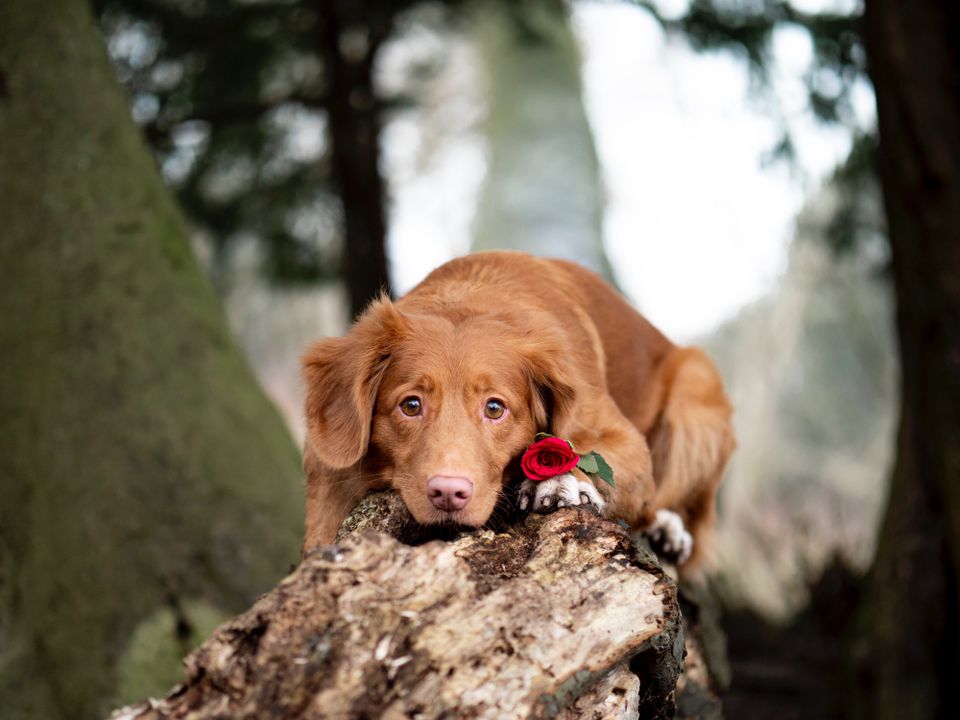 Meet St. Dwynwen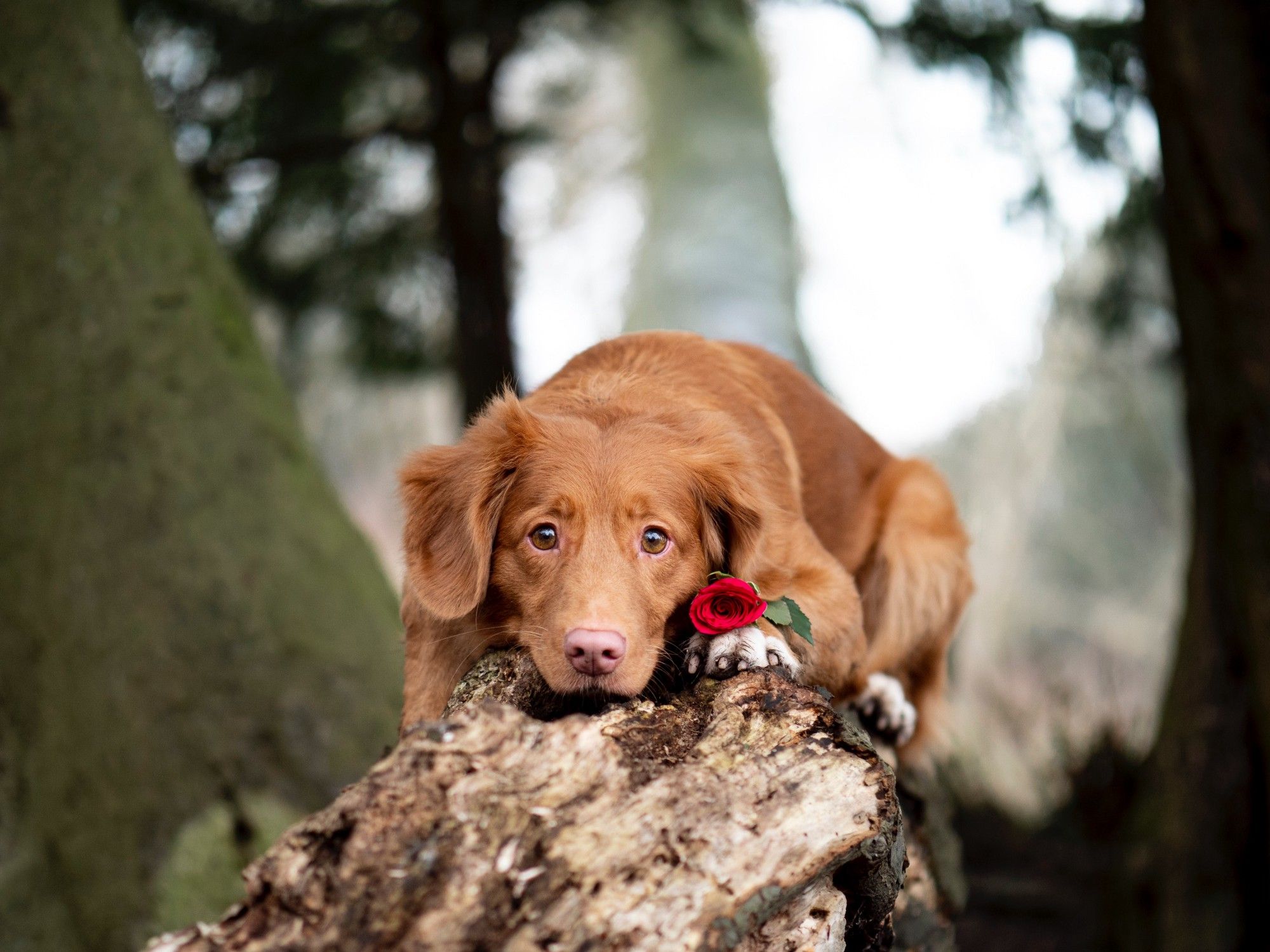 Ah, St. Valentine, the patron saint of lovers, beekeepers, and epileptics.
Everyone knows about St. Valentine's Day. We celebrate on February 14th with cards, chocolates, and roses. Well, most people do.
My husband says he doesn't need a special holiday to tell me he loves me. He tells me he loves me everyday. That much is true. I still wouldn't mind pretty flowers.
The story of St. Valentine
Did you know that there are several St. Valentines, including a pope? But the origination of St. Valentine's comes from the legends of a martyred and beheaded priest and a Bishop of Terni. The legends say that St. Valentine signed a letter "from your Valentine" to his jailer's daughter after he cured her of blindness.
Another legend says the Bishop of Terni secretly married couples to save the men from going to war. In both instances, Claudious II had them killed. It's likely the stories about both men have become intertwined and has given us our modern day St. Valentine.
It is believed that Valentine's Day was not observed or celebrated prior to a poem, "Parliament of Foules," written around 1375 by English poet, Geoffrey Chaucer. In that poem, Chaucer connects the celebration of St. Valentine's Day to courtly love. Before that, Valentine's Day was just another day on the calendar.
St. Dwynwen
But did you you know there is another patron saint for lovers? It's the Welsh patron of St. Valentine known as St. Dwynwen and January 25th is her feast day. Yes, lovers, you get another day to celebrate, unless you're like my husband and you don't need a special day to say, "I love you."
Dwynwen means, "She who leads a blessed life." She is credited with saying, "Nothing wins hearts like cheerfulness."
Not only is St. Dwynwen the patron saint of lovers, she is also the patron saint of sick and injured animals.
The legend surrounding St. Dwynwen is that was the most beautiful of King Brychan Brycheniog's 24 daughters. Yes! 24! Can you even imagine?
Dwynwen falls in love with a local prince, Maleon Dafodrill, but finds out that King Brychan had already promised Dwynwen to a prince. No one took the news well.
Dwynwen runs to the woods to weep and begs God to help her. Help comes in the form of an angel who gives Dwnwen a sweet potion to help her forget Maleon.
Instead, in a giant oops, Meleon turns into a giant block of ice.
Dwynwen goes back and prays to have three wishes granted. The first is that Prince Maleon is thawed. Her second wish is that she would never have to marry again. Her third wish is that God would help other lovers on her behalf.
The legend says that God granted all other wishes. In thanks, Dwywen goes on to become a nun, devote her life to God, and founds a convent in Llanddwyn Island in Anglesey.
And there you have it, another patron saint for lovers.
Other saints for relationships, marriage, and love
St. Monica, St. Thomas More, St. Elizabeth of Portugal, St. Marguerite d'Youville, and St. Zedislava Berka are patron saints of difficult marriages. There are A LOT of patron saints of difficult marriages. Marriage is not for the faint of heart. It takes a lot of work, but is also very rewarding.
My personal favorite is St. Monica. Every now and again when my husband and I don't see eye to eye I think of St. Monica. She is also the patron saint of housewives and homemakers of which I am both. While I'm praying to St. Monica, I'm sure my husband is in the other room praying to St. Thomas More.
St. Raphael is the patron saint of happy meetings and love. People ask St. Raphael to intercede for them when looking for their future spouse. During a 2007 celebration of the Memorial of the three Archangels, Pope Benedict XVI says of St. Raphael in regards to couples, "He purifies the atmosphere between the two and gives them the ability to accept each other forever."
St. Adelaide of Burgundy is the patron saint of second marriages and widow. She was born a princess in Burgundy in Italy. She became an empress during her second marriage to Emperor Otho I. Emperor Otho I came to save her from her previous husband's enemy at the pope's request.
Did you know that Santa Claus is also a romantic saint? Santa Claus is based off St. Nicholas of Myra who is known for his gift giving, generosity, kindness, and love. After his parents died St. Nicholas used his inheritance to help others. He is the patron saint of brides, grooms, unmarried women, newlyweds and happy marriages. So when I'm not calling on St. Monica for help, I am thanking St. Nicholas for a happy marriage.
Did you know that this is the year of St. Joseph? St. Joseph is the patron saint of married couples, fathers, and family. He had to be pretty faithful to be chosen as Mary's helpmate and Jesus' father.
St. Priscilla and St. Aquila are not only a couple, but also the patron saint of married couples.
Sts. Louis and Zelie Martin remind me of our deacon's homily this past weekend. In his homily on servanthood, Deacon Al shared that even in the ordinary, we can be extraordinary. Saints Louis and Zelie Martin are the perfect example of being extraordinary in our obedience to God's calling. They fulfilled their vocation as a married couple and as parents. They are examples of a life lived through love, service and self-sacrifice.
During their canonization, Pope Francis said, "The holy spouses Louis Martin and Marie-Azélie Guérin practiced Christian service in the family, creating day by day an environment of faith and love which nurtured the vocations of their daughters…"
That daughter is Saint Therese of Lisieux, also known as "The Little Flower."
So if you are ever in need of a little support in your love life, think of these saints and know that you are not alone. May you be luckier in love than St. Dynwen. But also remember that in the ordinary, you can be extraordinary in your love and service to others.
Citations:
"Celebrate St Dwynwen's Day." VisitWales, www.visitwales.com/info/history-heritage-and-traditions/st-dwynwens-day.
Hanes, Elizabeth. "6 Surprising Facts About St. Valentine." History.com, A&E Television Networks, 14 Feb. 2013, www.history.com/news/6-surprising-facts-about-st-valentine.
"St. Valentine." Encyclopædia Britannica, Encyclopædia Britannica, Inc., 5 Jan. 2021, www.britannica.com/biography/Saint-Valentine.