He Doesn't Need a Commercial Holiday to Tell Me Loves Me
He shows me every day
He shows me every day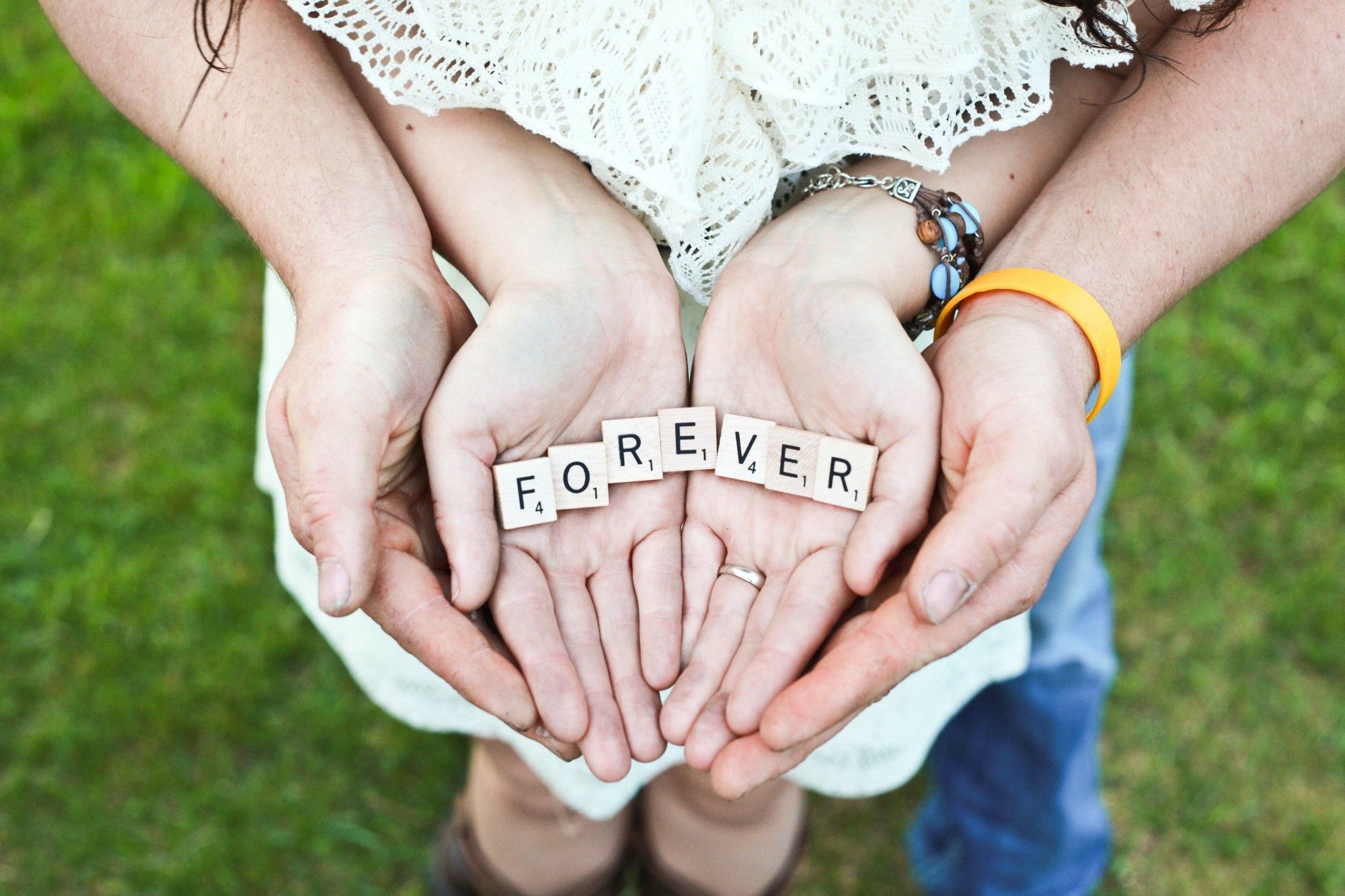 My husband and I will be celebrating our 20th wedding anniversary in July. 20 years. But early in our relationship, not one for what he calls "Hallmark Holidays," my husband set the bar low for Valentine's Day. He stubbornly refuses to acknowledge Valentine's Day as anything more than a commercial holiday. One year for our anniversary, he bought our kids a playset which he had fun putting together. While the kids loved it, I was hoping for something a little more romantic . . .
It's 20 years later and I don't get my hopes up for Valentine's Day. I buy our kids little candy valentines and when they were younger I'd have stuffed animals sitting in front of their seats at the kitchen table. If they had school that day, they would find a valentine from me tucked into their lunch box with a small treat inside.
Last year we had a traditional Valentine's Day . . . sort of. I had been diagnosed with breast cancer two weeks prior. Valentine's Day is usually overshadowed by my third child's birthday, but last year it was overshadowed by a breast cancer diagnosis.
In 2020, I wanted to make sure that with my diagnosis, the kids still knew I would do everything so as not to allow cancer to overtake our lives. Unfortunately, that became much harder to do when I underwent chemotherapy.
They still received little Valentines and we enjoyed the time together before I went in for my lumpectomy and begin the (as of now) year-long list of surgeries, procedures, treatments, and checkups. I'm still in active treatment but through with the hardest parts of the lumpectomy and chemotherapy treatment.
On Tuesday, my husband drove me to the pharmacy to pick up the daily pills I take to block the estrogen receptor cancer cells. We've teasingly called it our date night because we haven't been out together since our last pre-pandemic lunch at a restaurant. Little did we know that would be the last of our alone time. We have four children who are all home learning virtually. There is very little alone time as the teenagers go to bed late and the little ones get up early.
Yesterday, he drove me to my cancer treatment. Due to safety precautions, he hasn't been able to sit with me for any of my cancer treatments. Instead, he sits in the parking lot waiting for my text that I'm done.
And as we made the drive to my medical appointments, I mentioned Valentine's Day and did we want to do anything special for dinner, at home for the kids. Between the cancer diagnosis and the pandemic, I am always looking for any reason to celebrate, no matter how small.
Surprisingly, he said, "I was thinking about that. We should do something." Mr. "I don't need a commercial holiday to tell you I love you," has been thinking of Valentine's Day. I don't know what to expect. Whatever it will be, will be simple and heartfelt, because although he doesn't need a special day to tell me he loves me, this year is a little different. Cancer has cruelly reminded us that tomorrow isn't guaranteed.
Tomorrow isn't guaranteed
Over the past year, he's taken over the chores that I usually do for the family. On the days when we didn't receive meals from loved ones, he made dinner every single time.
He's tucked me into bed and kissed my forehead. He's taken me into his arms and we've danced in the kitchen slowly when my energy and strength waned due to the treatments. When I lost most of my hair during chemotherapy treatments, He gently ruffled my fluffy remnants of hair that made me look like a newborn chick.
He's found my glasses when I've misplaced them over and over again. He's waited patiently as my chemo fogged brain had trouble getting out the words when I've forgotten where I was in the middle of a conversation, or when I've fallen asleep on the couch.
We've resumed Sunday evenings for us to enjoy a new series when we've sent the kids to bed.
There's not a whole lot of romance going on. No as many intimate moments because cancer treatments totally kill any romantic mojo.
But this Valentine's Day as we slow dance in the kitchen (it has the best floor for doing some of our fancier moves that we've been using since taking dancing lessons for our wedding reception) to Alison Krauss' When You Say Nothing at All and while I sing off-key to it, I'll remember that romance isn't flowers and chocolate, or even a fancy dinner out.
Romance is the way he tucks me in when I've gone to bed earlier because I'm so tired these days. Romance is the way that he takes the kids out for a hike so I can get a few extra uninterrupted hours for my writing. Romance is when he makes all of my favorite soups or makes us muffins so I don't have to make breakfast for the kids when I am too fatigued from treatments. Romance is holding my hand when we walk around the neighborhood. Romance is researching for me and getting me my own website to post my musings.
I will hold the Christ Light for you
On our wedding day, our friends sang "The Servant Song," by David Haas. It's one of my favorites and over the years, and especially this year, I am reminded that in marriage, we are called to not only love one another, but to serve each other as well.
My husband has exemplified the following lines as he's taken care of me:
I will hold the Christ light for you
In the night time of your fear
I will hold my hand out to you
Speak the peace you long to hear.
Marriage is hard. This year it's been harder. But the pandemic has made us appreciate the present. We've given each other more grace. We've laughed, cried, and held on even more. Cancer has given us this reminder that tomorrow is never guaranteed.
In my husband's eyes, Valentine's Day was never a reason to say, "I love you." It was and is simply another day because every day is Valentine's Day when you make time for the one you love.