Haven't We Asked Enough of Our Teachers?
When did we stop valuing them?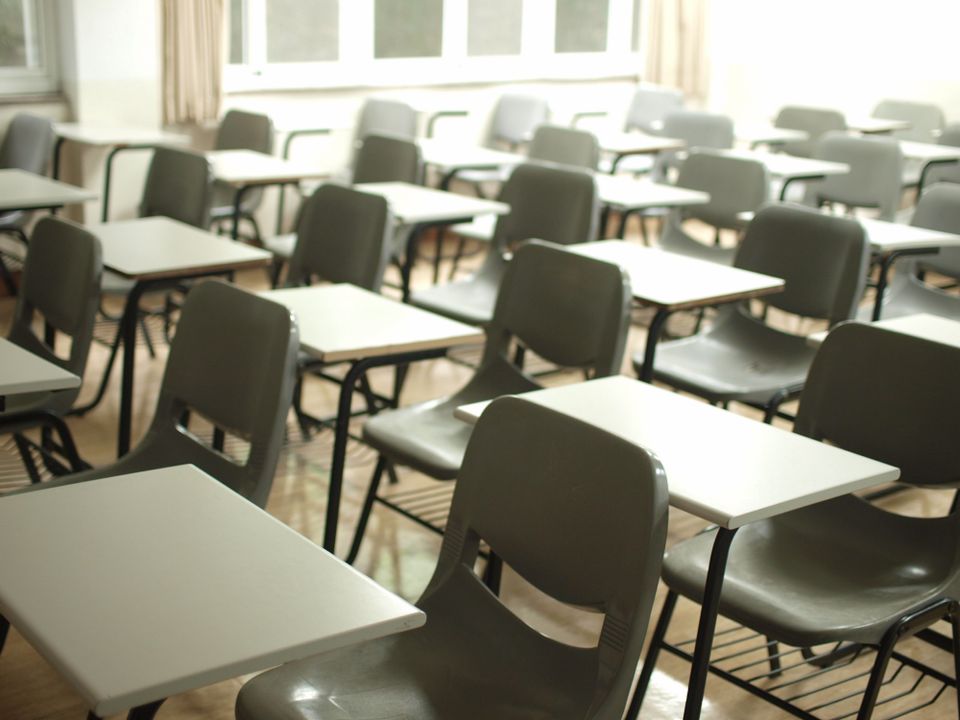 When did we stop valuing them?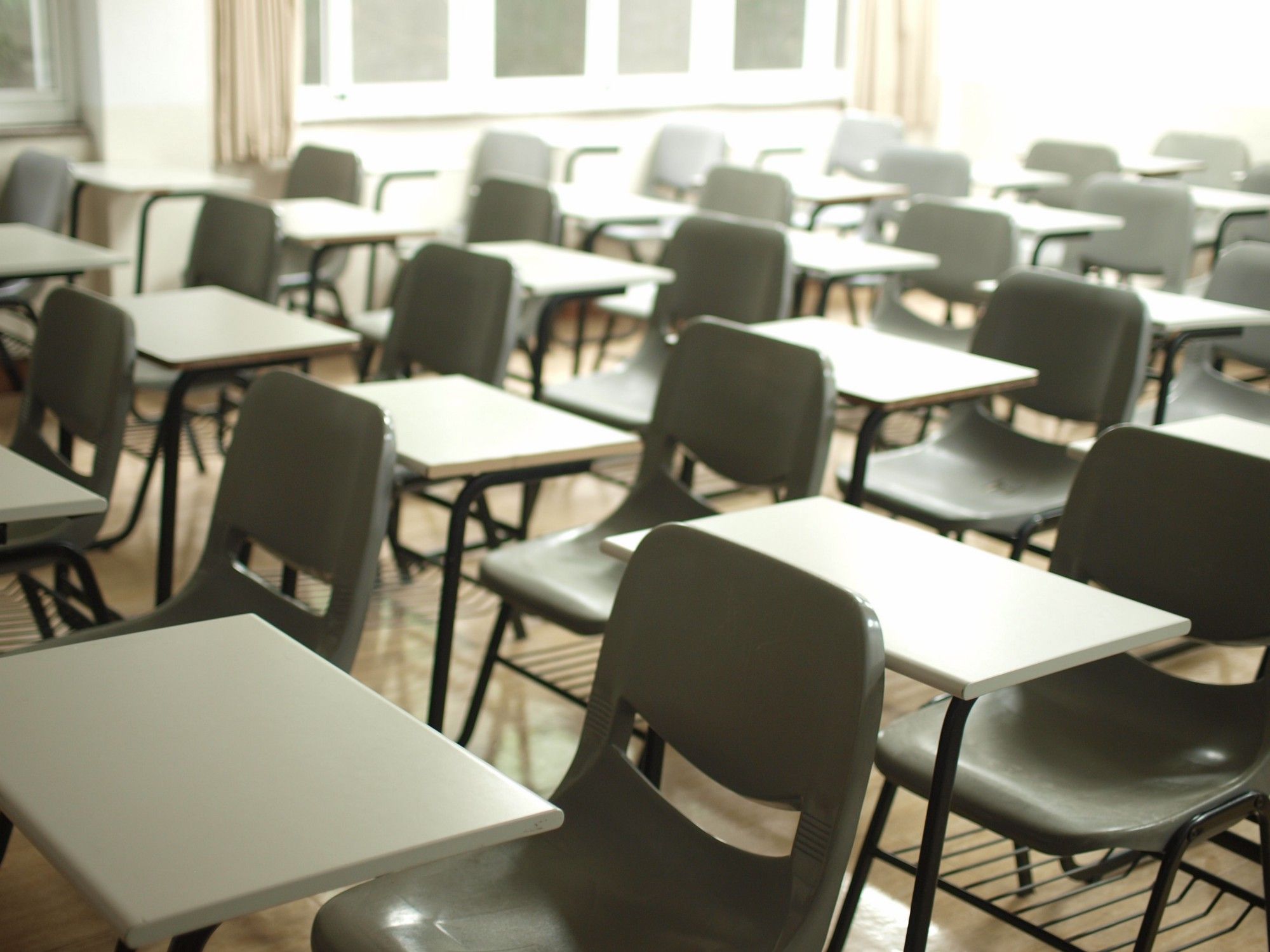 Twelve years ago I stepped out of teaching and entered stay-at-home motherhood. It was a decision I never regretted. But a part of me always thought I'd find my way back into the classroom. And I did. I volunteered extensively in my children's classes always finding a way to use my reading specialist skills to support the teacher's curriculum and teaching students. It was perfect way for me to stay in the classroom doing what I loved, while still being fully available to my children.
This year my youngest was entering kindergarten and I had been putting together my resume and made plans to begin substituting. However, life had another plans for me and due to health condition I could not begin substituting. Then the pandemic hit and any plan for me to reenter the classroom as a teacher went out the window.
I've watched my former colleagues in Maryland pivot to the ever changing field of education. I've watched them tackle each new situation come under their purview. I watched as class sizes became ever bigger. I watched instruction time shrink as they prepared their students for state testing and then administered those tests, taking weeks out of their teaching schedule. I watched as curriculum changed demanding more from teachers and less from students. Despite it all, teachers took the challenge and kept moving.
Many of us didn't enter teaching for the money. We entered teaching because we liked children, we liked seeing that aha! moment when a child understood a concept or learned how to read.
Don't ever tell a teacher, "At least you have the summers off!" Because for most of us, we worked through our summers, planning, prepping materials, attending trainings and workshops. Even our weekends are filled with grading and planning.
In Maryland, teachers have to participate in ongoing learning acquiring at least 6 college credits every 5 years in order to maintain their teaching license. They are constantly learning and rolling with the changes.
Teachers constantly make connections to whatever we are doing and to how we can bring a new idea or concept into the classroom that address our objective. We are constantly finding new ways to teach and reach our students.
Twelve years out of the classroom and I'm still finding those connections for my own children. I don't think teachers ever stop being teachers. We are constantly learning and wanting to share our knowledge. It's what we do. Even though I am no longer in the classroom, I still consider myself a teacher. I am always looking for new learning opportunities to share with my children.
In March when the country started shutting down and school buildings closed, I watched as many teachers in our school district, Montgomery County, begin to tackle this new challenge, teaching their students through virtual learning. I watched as they changed their teaching style to fit their new platform. I watched as they developed new plans as many of the resources they had were left in their classroom.I don't think anybody expected to still be teaching virtually almost a year later.
In those early months of the pandemic, many were lauding teachers as super heroes. Parents were grateful that for many, no more than two weeks passed by before students were learning again, albeit via a different method.
Teachers cobbled together new lessons with new online resources. They learned how to teach their students without workbooks and manipulatives (educational tools like play doh, unifix cubes, plastic chips). They bounced ideas off one another and scoured the internet for more ways to reach their children through a computer screen.
Yes, spring 2020 was going to be difficult for everyone. Many parents found themselves working from home and assisting their children with navigating virtual learning. Many teachers found themselves teaching those student while helping their own children navigate virtual learning. The scenario wasn't perfect, but it was something. Our children were not going to miss out on any more learning. This was due to the dedication of the teachers.
The summer came and went and then the struggle to decide whether or not it was safe to open school buildings became a source of discord between parents and teachers.
Many parents were looking forward to their children returning to school buildings and resuming a life of "normalcy" after a decidedly most abnormal year. But what they didn't understand was that there, for the time being is not going to be a return to normal.
We would still be in the midst of a pandemic.
Parents began turning on teachers blaming them for the situation, when in fact, it is not the teachers who made the plans, it was poor planning from the state and the unwillingness to collaborate with teachers.
Do teachers want to be back in the classroom with their students? Absolutely. But not until it's safe to do so.
What does that mean and what does that look like?
It means having teachers getting vaccinated before stepping into the classroom.
It means that proper ventilation is provided in the classrooms.
It means more than strongly encouraging students to wear their masks.
It means having a solid plan in place to mitigate virus exposure.
It means having follow through and a plan when there is exposure.
Teachers are constantly being asked to give more and more of themselves. Why do we keep demanding more from them? Why do we ask them to put themselves between gunman and their students? Why do we ask them to place themselves and their families in danger when they go back to work in an unsafe environment?
Many school systems are asking teachers teach both in person and virtually. It means having a teacher teach several groups of students on different platforms. Teachers are accustomed to teaching many types of students and manage several groups within their classrooms. They can do it, but asking them to teach to 2 or 3 dedicated rooms of students when there are too many to fit in one classroom is asking too much. When do they get to say, this no more?
Our county is finding themselves in a teacher shortage. So much so, they are now hiring classroom monitors because they simply do not have enough teachers to for their classrooms. And yet, as we see the number of teachers shrinking as they have decided to retire early or leave to find a job that values them, we still do not pause to say, "What are we doing wrong?" Our inability to support our teachers is pushing them away.
Teachers are no longer being lauded as superheroes. They are now the unwilling scapegoats of a system and a community that has failed to support and value them, their expertise, their knowledge, and their background. It's a disgrace.