COVID and the Push to Reopen Schools
In Support of Teachers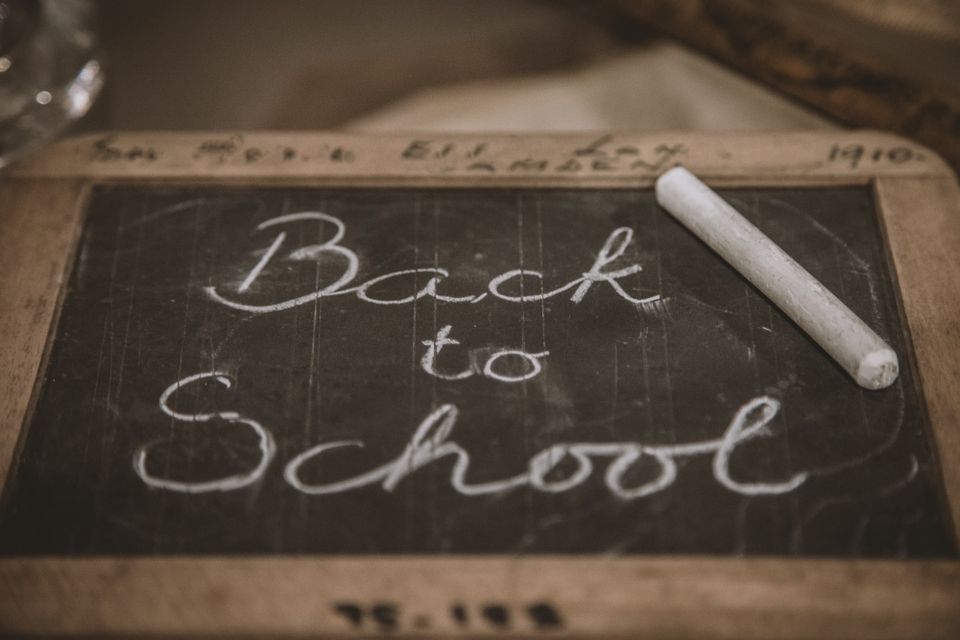 In Support of Teachers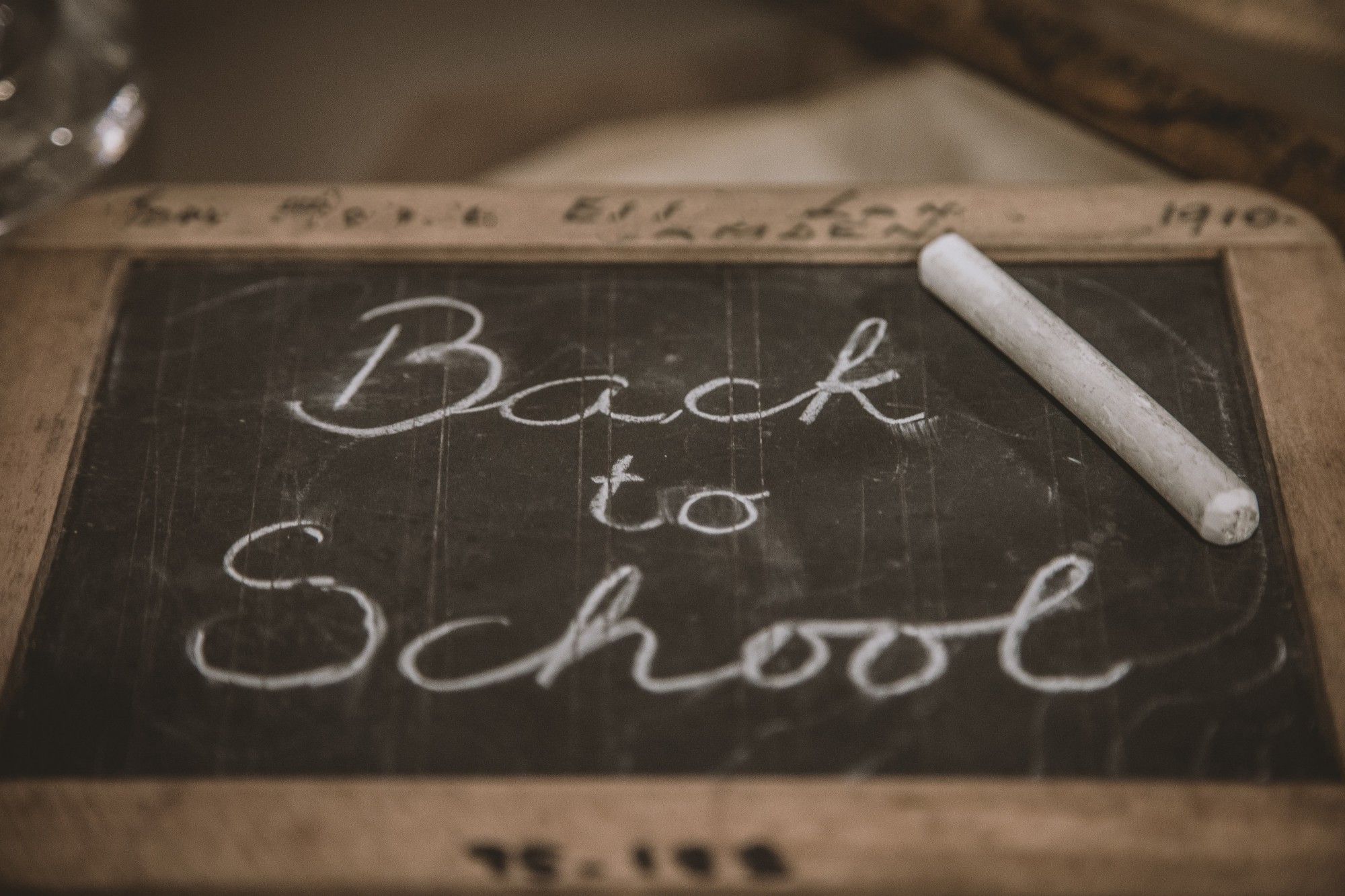 Maryland schools shut down for the pandemic on Friday the 13th of March 2020. Seems apropos doesn't it? Many teachers and students left their supplies thinking they would return in a few days or maybe a few weeks. I don't think anyone expected schools would stay closed for the rest of the year. And for many that they would begin the next school year virtually. Through it all, the teachers collaborated, shared resources, and made distance learning work even with limited materials. They were lauded as superheroes.
Fast forward nine months and, if my social media feed is any indicator, teachers are no longer considered superheroes. Teachers who are asking to stay virtual until their safety and health are guaranteed are being told that they are lazy and don't deserve their full paychecks until students return to their classes full-time in school buildings. These accusations are insulting. Teachers, like their students, are managing the uncertainty of life in a pandemic, juggling family life, a hard shift in schedules and work expectations, and working with their entire family at home. As students log on for distance learning, their teachers are doing the same while managing their own children's distance learning. My daughter's teacher had to teach with her infant son on her lap because daycares were closed, he was too young to occupy himself, and too old to sit quietly. Parents learned first hand just how incredibly difficult it was to multitask and teach their, at times, reluctant learners while juggling their own work and now they are ready for their children to be back in the classroom.
My school district is currently in discussions to open school buildings in January despite growing COVID cases and hospitalizations. According to the Maryland Department of Health, on November 1, 2020 there were 146,145 confirmed cases and on December 1, 2020 the number rose to 201,135 confirmed cases tripling the use of hospital beds from 523 to 1,583 in one month. The loudest parents are demanding children go back to school accusing teachers of not wanting to do their jobs. Other parents are doing their best to support teachers through positive interactions and letters to the school board.
Our teachers are asking the district to wait to open schools until it's safe. What does safe mean? It means proper ventilation, available sinks (which are not offered in many portable classrooms), hand sanitizer, mandated mask wearing, and smaller class sizes to accommodate the six feet apart protocol. This is not to say that we shouldn't keep in mind equity, mental health, and access to services and materials when we make the decisions to reopen schools. But why can't we also include the safeguards requested by teachers? These are reasonable requests.
Despite these reasonable requests, parents, tired of having their children learning from home, are begrudging teachers their pursuit of safety saying that they should want to "get back to work." I don't know about you, but I don't know of any teacher who has not been "back to work" since the pandemic. And yet, we hesitate granting teacher requests in the name of getting kids back to a sense of normalcy and to relieve parents the burden of assisting their children's learning at home. Parents are complaining that they can't work and help their child at the same time. What about teachers who have young children? Are they not also working from home?
The most absurd ideas being bandied about is that teachers should only get paid a portion of their salary since they are not working the "same number of hours." I beg to differ. The preparation required to teach online is about doubled or more to what teachers need to do if they were teaching in person. When I was a classroom teacher I remember determining if I was sick enough to stay home by weighing the time it would take to prepare sub plans versus teaching in person while powering through. Most times with the aid of over the counter medications, I would opt to teach in person to avoid the extra work of creating substitute plans. I might come home exhausted and sick, but I wouldn't have to reteach any of the lessons I would have otherwise missed.
When did we begin to place teachers' safety below the students'? One answer: Columbine.
I was in the middle of my last semester of college with a teaching job lined up for after graduation. I remember walking in my room and watching on the television the scenes unfold at Columbine High School and thinking, "What the hell did I just get myself into?" Those thoughts would be repeated during my second year of teaching during the D.C. Sniper attacks when we were in a perpetual state of quasi classroom lockdown. Yet again, when a student in my school building wrote a "kill" list and it took weeks of heightened anxiety and investigations to find the student and remove her from the school. After I left teaching to raise my family, I worried about my children and their teachers after Sandy Hook in 2012 and again in 2018 after the killings at Marjory Stoneman Douglas High School. And in every one of those instances and the many in between and after, teachers have been expected to be the barrier between the active shooter and a student. I don't know of a single teacher who would hesitate to protect her students knowing it could be either she, who wouldn't come home to her child that night, or her student who wouldn't return to her family. I wrestled with the same question when we practiced active shooter drills in my building as I taught my students to hide behind book shelves, to move away from doors and windows, and warned them not to make a sound or open the door to whomever was knocking. If this was not a drill, would someone have to tell my family that I wouldn't be coming that night? Or would I be the one to tell parents, "I'm sorry for your loss"?
"That teacher who is being blasted for having concerns about starting in personal school is the same teacher you trusted to take a bullet for your child in case of an active shooter. The person hasn't changed, the circumstances of our world did." — Feminist News
Those same teachers who parents would trust and expect to take a bullet for their child are now being told that schools should open despite the risks. Parents are once again asking teachers to take a "bullet" for their child's mental and emotional health. As districts are designing creative ways to open school buildings, teachers have been told: they don't really want to work, they are perpetuating fear, that they shouldn't be paid their full paycheck if students are learning from home, and if teachers can't come back to the building because of health issues then maybe they shouldn't come back to teaching at all. I read on social media as a parent in one school group called a teacher selfish and accused of her not caring about the students.
Have we lost our decency and our empathy? There's more to deciding whether or not a teacher walks back into the building. Maybe it's they are at high risk or maybe a family member is at high risk. Why don't teachers deserve the same considerations to their health and safety as other professionals? Teaching is not babysitting. If anybody has spent just a few minutes sitting beside their student during distance learning, instead of bemoaning the fact that it is an inconvenience, listen to what's really happening in the classroom. Students are still learning their ABC's, 123's, and having in depth classroom discussions. There seems to be a misunderstanding that if teachers are not teaching online for six hours a day that they weren't working. Teachers don't provide direct instruction 6 hours a day. They guide, mentor, navigate, and encourage their students towards mastery and independent learning. Students work independently or in collaborative groups. Teachers provide direct large group instruction, small group instruction, and one-on-one help. They assess for mastery. When parents ask for online schooling to replicate six hours in the classroom, that's not going to happen. What is going to happen is that there will be new expectations, and more opportunities for students to learn independently and that is not a bad thing!
Teachers have never said they don't want to be back in the school building. They are tired of teaching to black boxes not knowing if the students are "getting" it or if they are lost in the explanation. What they are saying is, "We deserve to have our health and safety assured before we walk back into the building to teach multiple children whom we love." Teachers love making connections with their students and seeing that "aha" moment.
Without support, teachers are making the hard decision to leave the profession in pursuit of other jobs or to retire early leaving principals with positions to fill midweek without having anyone to take their place. Why don't we work with teachers and change our expectations in this new normal? Even if students were to walk back into the classroom, they would not have access to classroom libraries, shared materials, cooperative learning, and shared learning spaces. Students will be separated by physical learning barriers such as cardboard or plexiglass stands, they will not get to sit in the reading corner and choose a new book to read during silent sustained reading time, they will not get to share a pencil with their neighbor. Students would and should stay masked. There would be constant reminders to wash and sanitize hands. Students would eat lunches in their classrooms, separated. Socialization is going to look very different.
In my district there is talk that if parents opt for their child to go back to the building, that they would not necessarily have the same teacher that they have had. There is talk of teachers having to teach in person and online to those who would opt to learn from home. That is requiring teachers to teach to two different audiences, the task of two people, not one. And yet, we sit back and ask, "Why not?" Why not? Because it is unfair and disrespectful to expect or demand teachers to put in more work to teach our children without supporting them, without pay raises, and without empathy.
I know that many teachers would be more agreeable to walking into their classrooms if they knew that their administrators and districts supported them. They would be more comfortable knowing that their health and safety was just as much as a priority as it is for their students. If masks were mandated and not just "strongly encouraged" teachers would feel that they would have more control over their safety.
So instead of just demanding that schools open up, why don't we push for safety protocols to make it possible? Instead of demanding that teachers are back in their classrooms, demand that proper ventilation is promised for every school. Instead of arguing that our children's mental and emotional health is important, we argue that everyone's mental, emotional, and physical health is equally important. Instead of pushing teachers to do the work of two or three people, provide opportunities where they can choose to continue to work virtually or work from the classroom.
Knowing the physical constraints in a building, we know that schools will not be able to host all of their students safely. Why not look creatively and work with numbers to make decisions about which classrooms will be used while keeping in mind there are no easy solutions.
But we can support our teachers. We can acknowledge the difficulty of the situation. We can have empathy for teachers and still find ways for our children to attend classes in person. But we have to all be willing to work together: wear masks, provide proper ventilation, provide sinks, soap, and hand sanitizer in the classrooms, and stay flexible with all the changes.
This situation is not forever, but virtual learning will continue for a long time if we don't set aside our egos and look at the whole picture. Teachers should be given the respect they deserve. They are professionals with degrees. If you trust them to teach your child to be academically successful and to take a bullet for your child, then you better trust them when they say, "We can't go back until you guarantee our safety."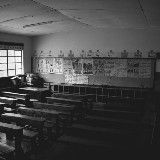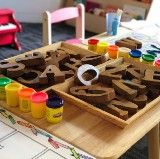 Heather Jauquet holds a Masters of Science degree as a Reading Specialist from Johns Hopkins University.