Behold the Dreamers by Imbolo Mbue
Mbue provides a transparent look on how the fate of one family depends on the fate of another pursuing the American Dream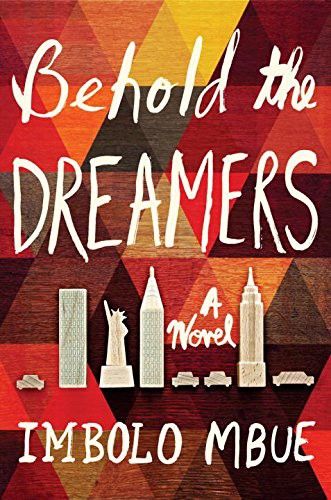 Mbue provides a transparent look on how the fate of one family depends on the fate of another pursuing the American Dream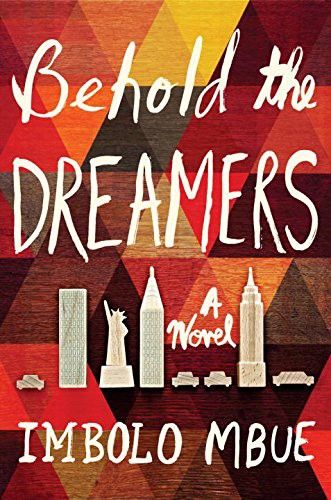 Behold the Dreamers is a novel by Imbolo Mbue and and the audibook is read by Prentice Onayemi. Onayemi's stunning performance provides a melodic tone to the story of a Camaroonian family pursing the American Dream. His lyrical voice captures the character of Jende Jonga through his excitement and frustration of having the American Dream within his grasp and his struggles to keep it. His vocal characterization of each character adds depth to the story.
The backdrop is New York City when financial institution Lehman Brothers collapses in 2008. Jende Jonga is able to leave his job as a New York City cab driver and becomes the full time chauffeur for Wall Street executive Clark Edwards and his family. The book shares not only the interactions between the two men, Jende Jonga and Clark Edwards, but also the interactions between their wives when Neni Jonga is asked to accompany Cindy Edwards and be her housekeeper and nanny for a few weeks over the summer.
Mbue deftly demonstrates the juxtaposition between the two families whose lives become intertwined as the fate of one family depends on the fate of another during the 2008 financial crisis. The Jonga family left Camaroon looking for the American dream in New York City. The Clark family discovers that wealth does not guarantee happiness. As each family makes decisions to maintain their dignity and their position applying further stressing onto their working relationships, but also the relationships within their own families.
I was intrigued by Mbue's inspiration for the story. After losing her job during the recession she walked the sidewalks of New York City in search of a new job and noticed that black drivers were lined up on the street waiting for the white financial executives to leave their offices. Mbue wondered how their lives intersected and over the next five years she wrote Behold the Dreamers where she expertly describes the hardships and obstacles of an immigrant family looking to better their life.
The book also touches on race relations from Jende's point of view. One such observation is when his wife Neni tells him of a church who is willing to help them:
"Maybe because they don't have black people there, and they have to have a black family," Jende retorted. "Those kind of white people are always trying to prove to their friends how much they like black people."
This is an observation made in 2008, but feels like it should be something from an earlier era; sadly, it is not. As we explore our own actions in 2020's social and political climate it is a reminder that racial allyship is not for show, but a true call to action.